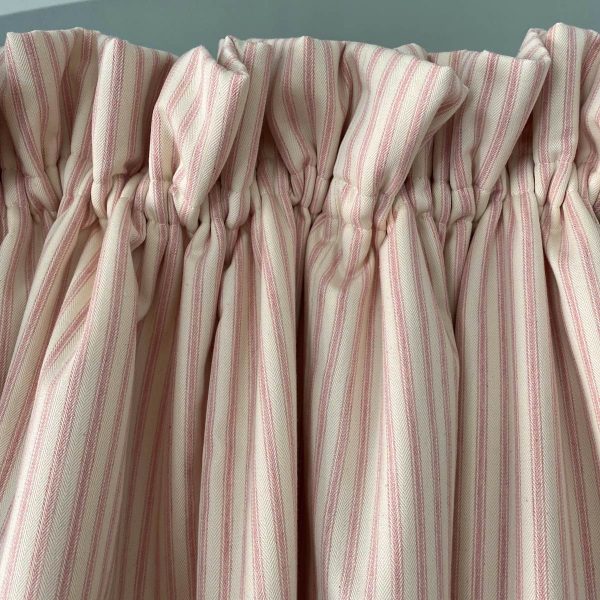 Tinsmiths Made to Measure service 
Tinsmiths has always had a dedicated group of curtain-makers quietly working away in our sewing rooms. The seamstresses enjoy their privacy and shop visitors are often surprised to learn of the sewing room. We thought, without disturbing their peace, it is high time to make more of their services and expertise. Firstly we made a poster about the sewing room to pin up in the shop, then for customers who live too far afield to visit we made a new website – tinsmiths-made-to-measure.co.uk.
Tinsmiths' Sewing Room hand-sews curtains and blinds to your specifications and delivers them to your home. Our Made to Measure website is designed to help you identify the type of window dressing most suitable and to give you as much information about measuring, calculating costs, fitting and caring for curtains and blinds as possible. If you have queries that cannot be answered on-line our in-house team of experts are happy to give you personal advice.
We work hard to represent the fabrics as accurately as possible on our website, however colour representation can depend on the screen that you are viewing on. We offer free swatches of our fabrics and we very much recommended that you order a swatch before you place your order for fabric as fabric orders cannot be returned.
Since this post was published we have made many changes to both our online shop and our Ledbury Shop and Fabric Showroom. Our new Fabric Showroom is now open up the alleyway and is filled with large hanging lengths to display our fabric designs and draws full of swatches for you to take away. Pop in for a chat with Nicki to discuss fabric choices or to place a fabric or bespoke order.
For Made to Measure or bespoke order enquiries, please email Nicki via [email protected]