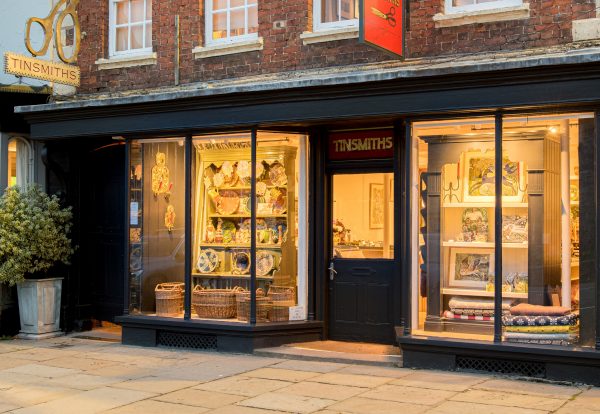 Tinsmiths Shop windows shining determinedly through the temporary pause.
We are so, so pleased to be out the other side of a foggy, second lockdown and opening our doors once again. It has been such a pleasure to fill our new shop space in anticipation of the return of Tinsmiths customers, old and new. We, as always, have a bountiful selection of seasonal delights, one-off treats and our timeless Tinsmiths favourites. We are loving having shop front windows and dressing them has been such a delight. At the time of writing, they are showcasing a fantastic selection of Angela Harding prints, woven willow baskets, Tinsmiths 2021 calendar and the best ever Christmas wreaths and garlands.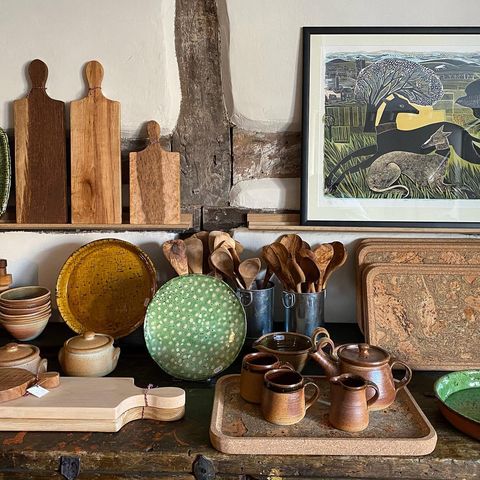 Cork trays! So many practical and environmental positives.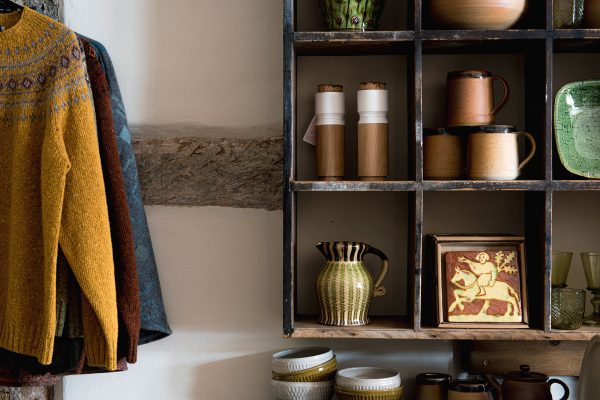 Cooking and Dining essentials on display with Tinsmiths Ceramics favourites and wonderfully cosy Fair isle jumpers.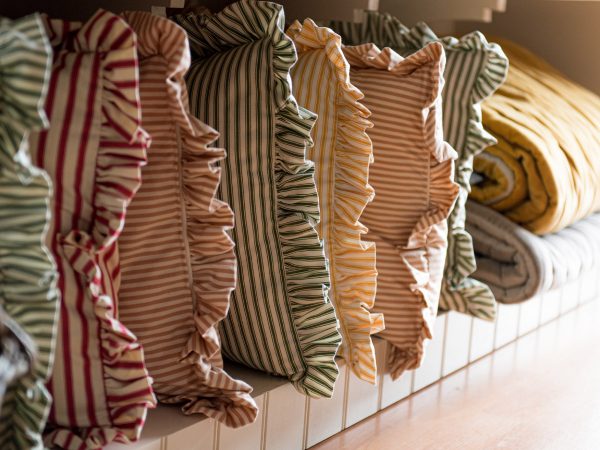 Ruffle cushions sitting pretty. Made up in our sewing rooms using Tinsmiths Ticking Fabric.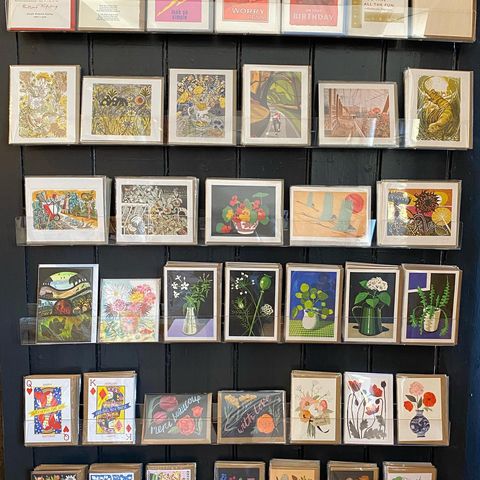 Our Card Wall is back! A card suitable for any occasion or simply to stock up the card box!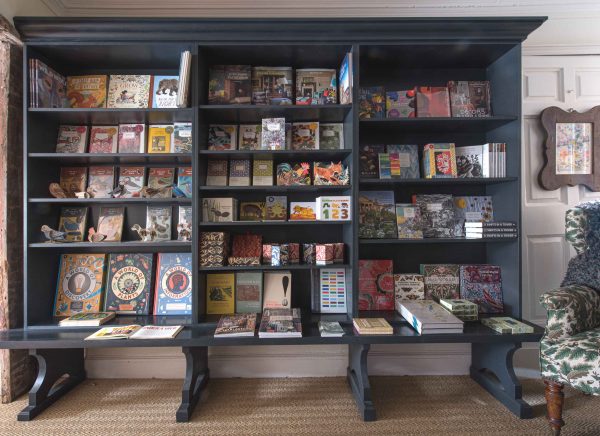 Our extensive range of books never ceases to fill us with intrigue, wanderlust or a desire to make.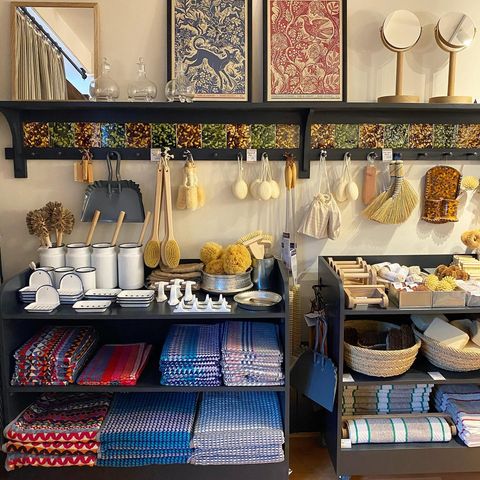 Utility at Tinsmiths. A cornerstone of good quality, functional items for the home with longevity.
We are still very much using the original Tinsmiths spaces and they continue to serve us heroically. Our fantastic former showroom has taken on the role of warehouse and oversees the packing of orders which continue to go out in great numbers everyday. Likewise, Little Tinsmiths is now used as the Sample Room and is home to the infamous sample draws. All our fabrics are available online and we offer fabric swatches and returnable samples so you can be sure you are happy that the fabric you choose is going to work for your projects.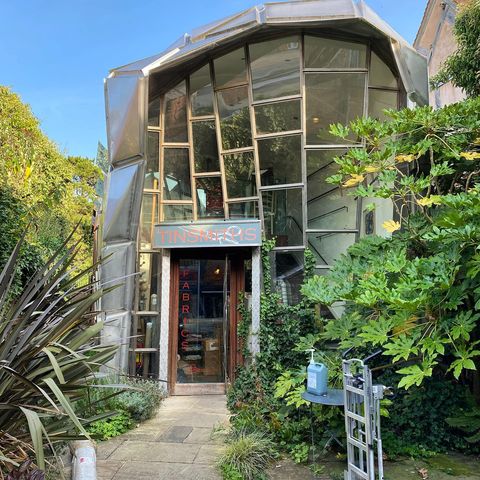 Tinsmiths former Showroom.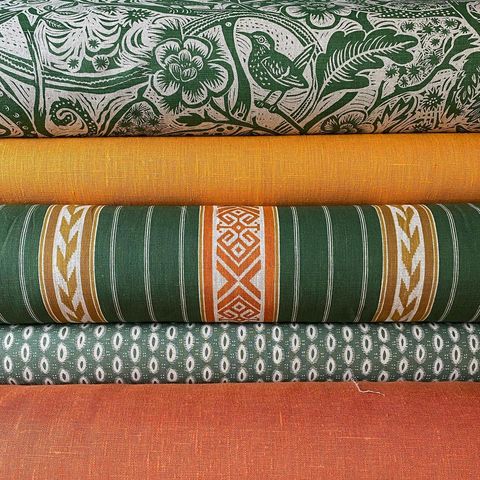 A snippet of our extensive range of natural fabrics. With something suitable for any project, big or small!
Both the shop and the town of Ledbury have been spruced up in anticipation so if you plan on visiting the area this month we think you'll like what you see. With a variety of independent shops to choose from, there has been a real effort by the town and local businesses to create striking window displays and put up festive lights which, as the night draws in, really make the town sparkle. What better time to pay us a visit?
We would recommend making a day of it, not forgetting to include time to stop for lunch at the Malthouse Cafe or perhaps to pick up some delicious deli treats at Ceci Paolo to take home.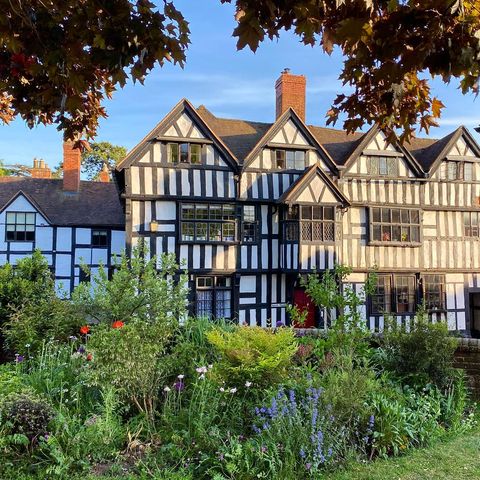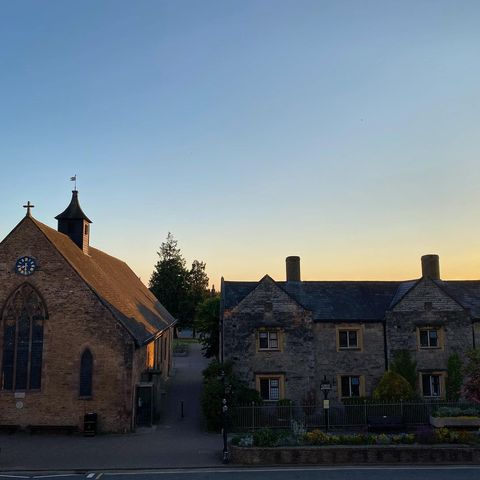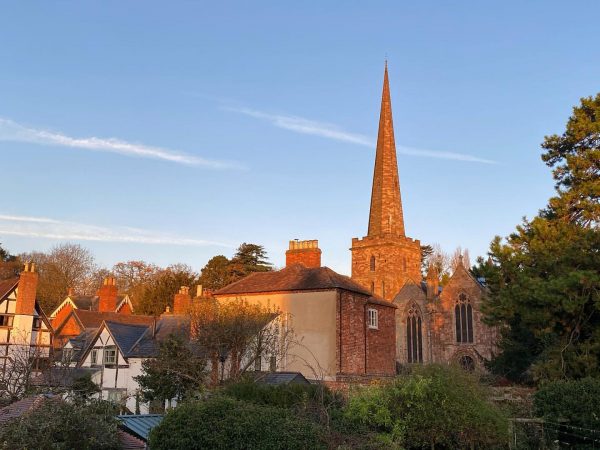 Our current shop opening ours are Wednesday-Saturday 9:30am to 4:30pm. Our office is open Monday-Friday from 9am to 5pm. We look forward to seeing you and wish you all well, stay safe!