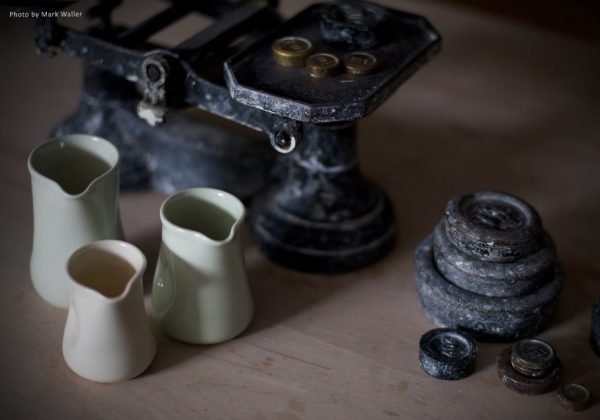 The pink h.Art signs have already blossomed across the county which means Herefordshire's annual arts trail, and the beginning of our Silva exhibition, are upon us! To mark the opening of Tinsmiths' exhibition on Saturday 3rd September 2022 we have a very special launch day planned which includes a challenge for charity to which you are most cordially invited to attend!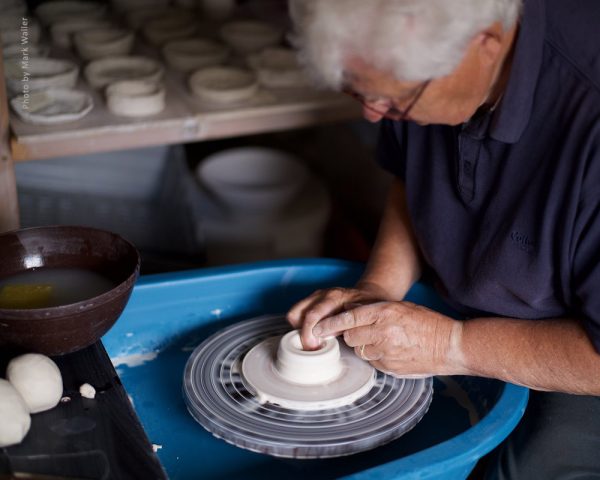 Please come along to the exhibition venue and cheer local potter, Stuart Houghton, in his attempt to throw 100 porcelain squeeze jugs over just two days, 3rd & 4th September (10am-4pm). By the end of the weekend Stuart aims to raise over £4,000 from donations and squeeze jug sales, for four charities; Herefordshire MIND, The Haemophilia Society, BEAT Eating Disorders and Ledbury Places.
There will be a few jugs already thrown and glazed ready for people to buy and take with them when they visit (£25 each). For those who cannot make the event but would like a jug or to make a donation, Stuart has set up the following JustGiving pages for Herefordshire MIND (https://www.justgiving.com/fundraising/stuart-houghton1) and BEAT Eating disorders (https://www.justgiving.com/fundraising/stuart-houghton2 ). Due to the limitations of the JustGiving site, only two charities can be nominated at a time but rest assured that all money raised will be divided amongst the four charities. All donations are gratefully received.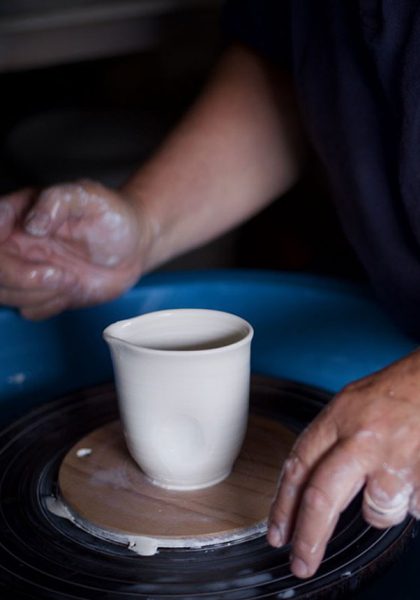 With the throw down event comes a circularity to Stuart's pottery career and his involvement with Tinsmiths. Stuart is planning to let the clay dust settle on his potter's wheel this year so that he can concentrate on his other 'late career' in guitar and furniture making. Stuart's vocation as a studio potter was reignited in 2008 with a successful one man show at Tinsmiths; fitting then that Stuart's final pottery event will also be a Tinsmiths collaboration.
You will find a short film by Mark Waller about Stuart which demonstrates his jug throwing techniques and discussing the throwdown event HERE, or by clicking on the image below.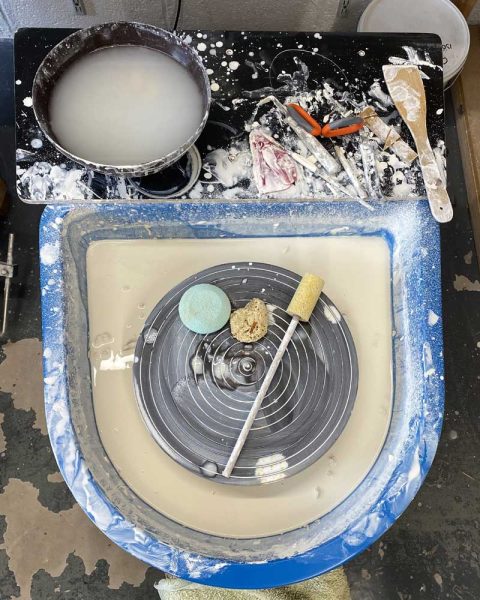 And, the excitement on Launch Day doesn't end there!
On Saturday 3rd September between 11am-1pm, we will also be hosting our Meet the Maker event – again, at the exhibition venue. This is an informal event where you will have the opportunity to meet and chat to several of the artists involved in the exhibition; Sophie MacCarthy, Carole Glover, Lynn Hodgson and Susie Hetherington. Do come along and find out more about the techniques and processes they used to make their exhibition pieces.
So you can see, Launch Day is going to be jam-packed with activity and beautiful, handcrafted pieces. We do hope you can join us.
3rd – 30th September 2022
Heritage Centre, Church Lane, Ledbury
Opening times: during h.Art; Saturday 3rd – Sunday 11th September 10am-5pm
Thereafter, Wednesday to Saturday 10am-4pm