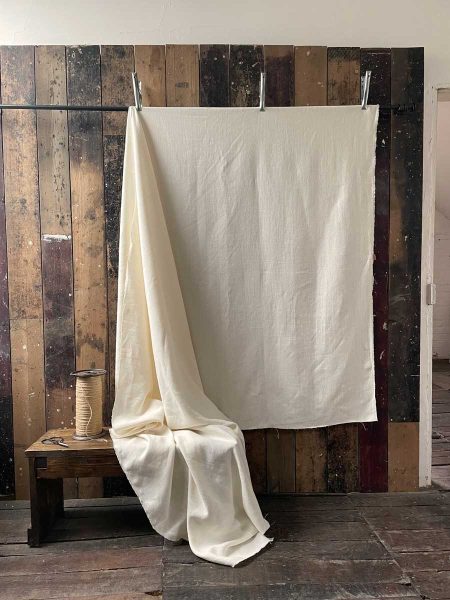 Everything you need to know about Extra Wide furnishing fabrics and why you should consider using them.
There are a number of reasons why we are such ardent supporters of an Extra Wide fabric, but before we dispense those reasons we should perhaps explain what an Extra Wide fabric actually is!
The concept is simple.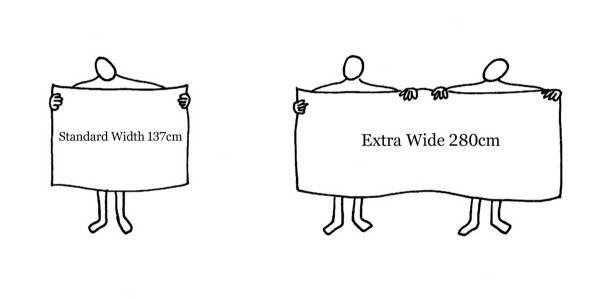 Many furnishing fabrics are woven on a standard sized loom, from selvedge to selvedge they will measure around 137cm. Since industrialisation and the growth of the textile industry, narrow width hand looms were replaced with larger scale machine looms. However, whilst the standardised width still remains, there is a another option becoming more readily available. An Extra Wide fabric is quite literally what it says on the tin, a fabric that has been woven at double the standardised width.
With Extra Wide Fabrics coming in at a width of 280cm they are somewhat revolutionary within the soft furnishings world.
Our Extra Wide Lavenham Linen has a heavyweight (420gm/sq.mtr) and is a wonderful upholstery-grade linen for curtains, blinds, loose and fixed upholstery in an incredible double width. This cloth has been washed and abraided to soften and give a graceful drape. Our Lavenham Linens are a time-honoured design within our staple Linen range.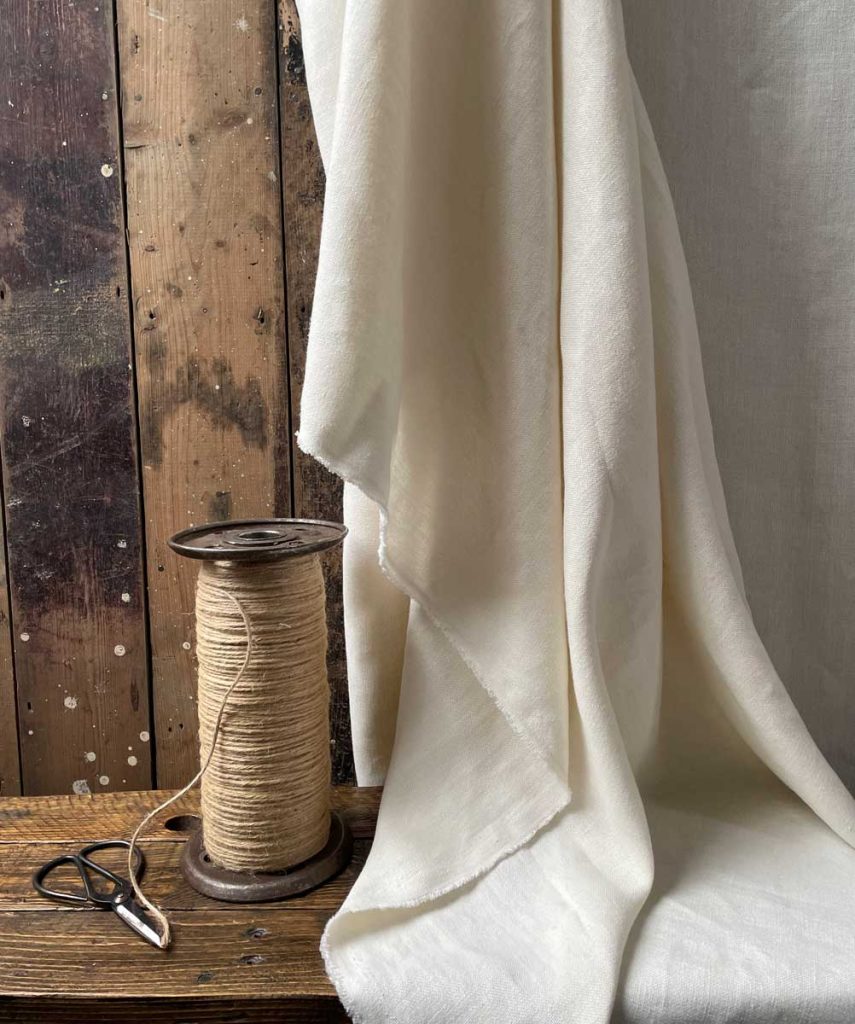 Using a fabric that has a selvedge to selvedge measurement of 280cm reduces the need to join widths. Therefore, when looking to dress a larger window or bifold doors this option really comes into its own. This is particularly good news if you are going to be making curtains at home and if not, it is sure to make your curtain maker much happier!
A double width fabric often works out as a winner in terms of expenditure. For example, our Extra Wide Medina is £35 per metre and has a width of 280cm. Whereas our Braid is £24.95 per metre and has a standard width of 137cm. So, if you were to buy the Medina you would essentially be paying £17.50 per metre and this concept goes for all of our Extra Wide Fabric range. You see, bargains!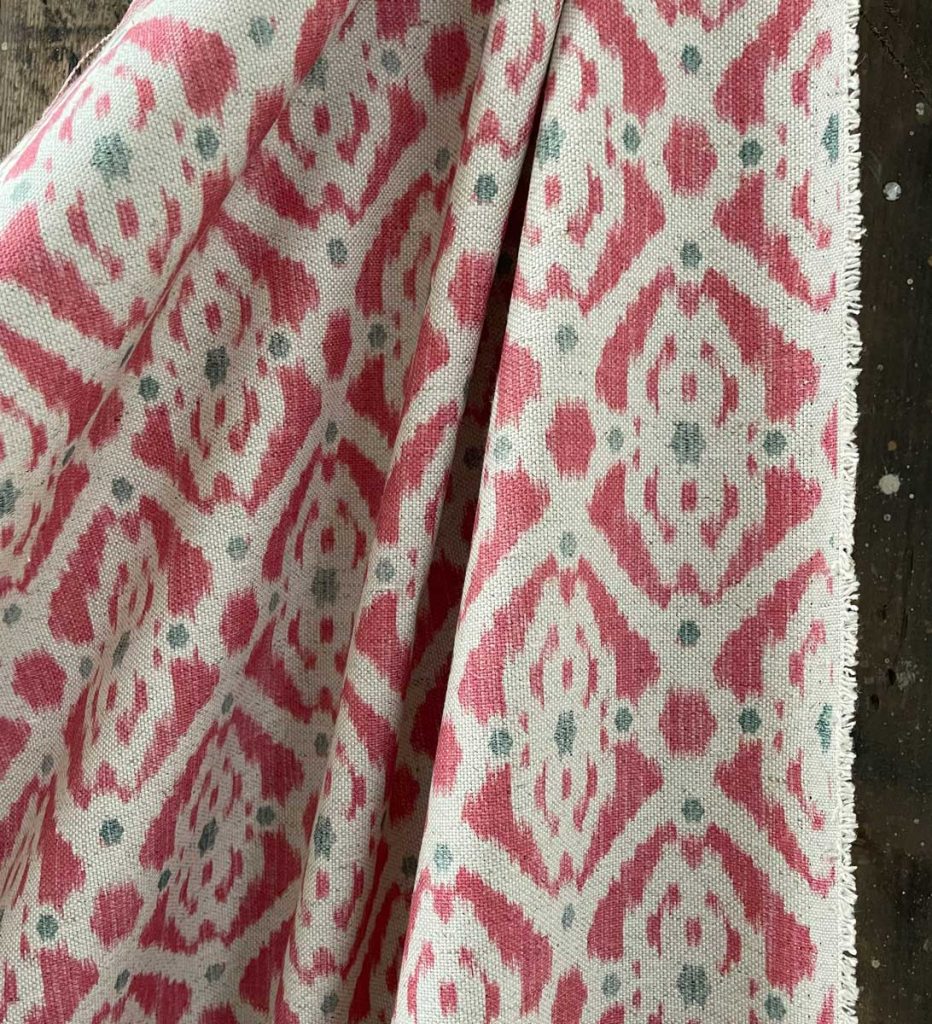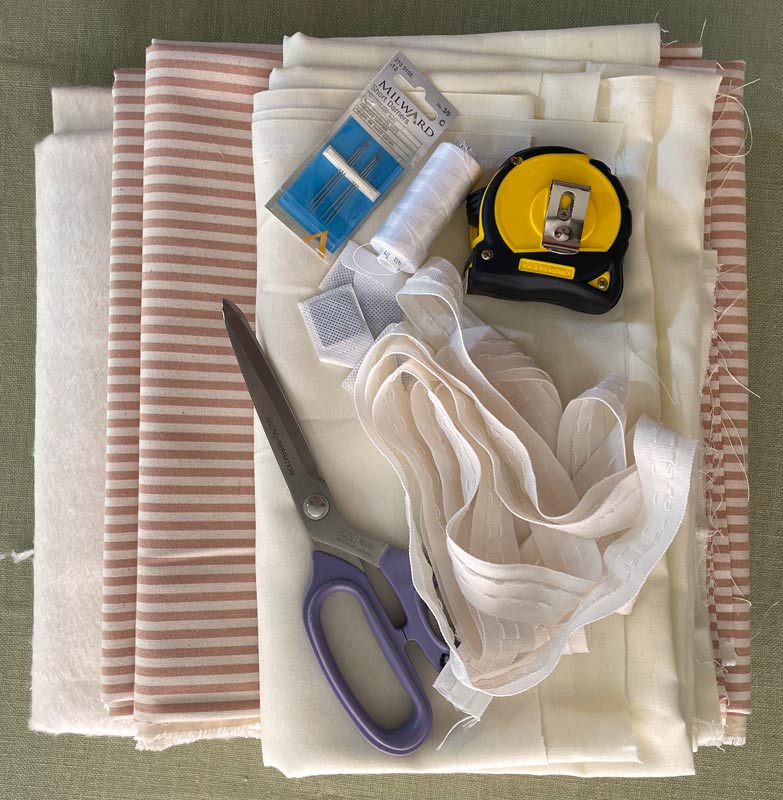 To make life easier, we supply an Extra Wide Lining. Again, this reduces the amount of seaming and should really save time and money when lining your curtains or blinds. Shop our range of Curtain Lining and Haberdashery here.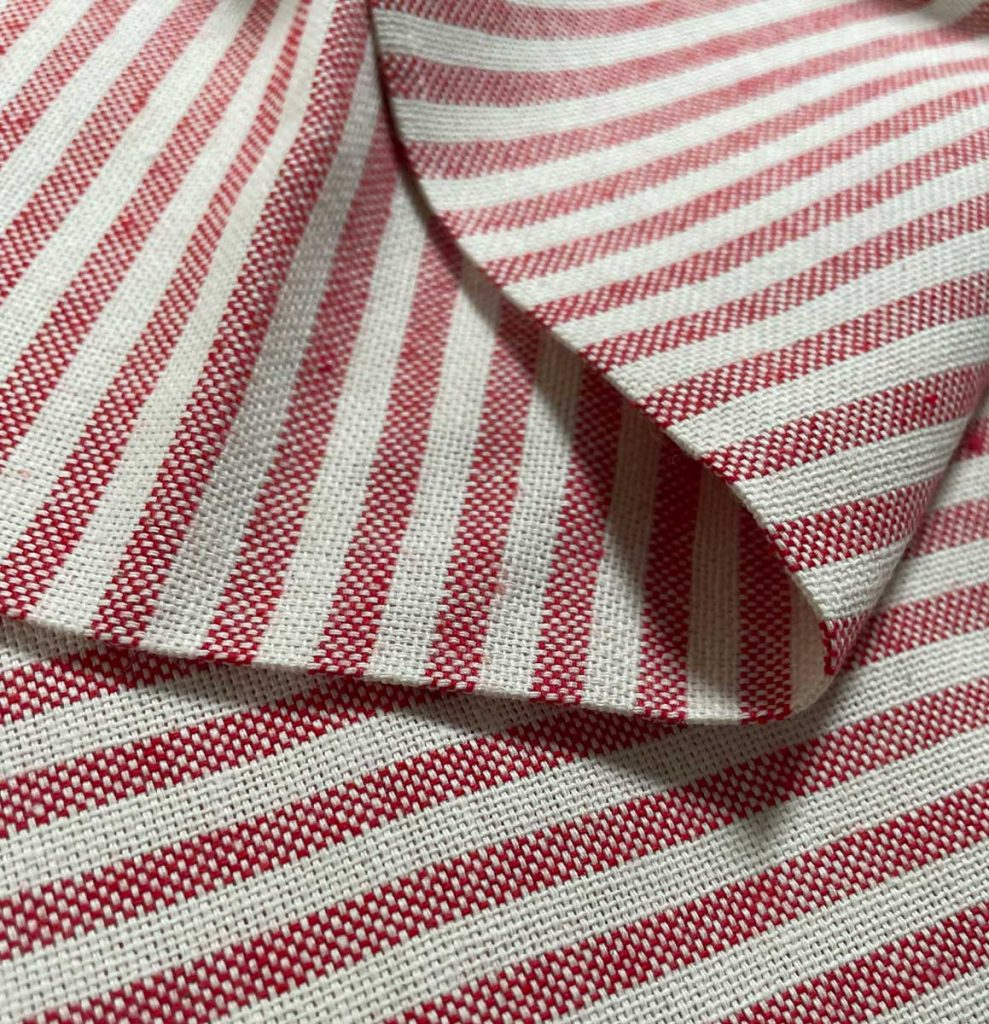 If you were wondering how your postman or lady is expected to deliver a near 3m roll of fabric through your door, fear not! Extra Wide fabrics arrive folded in half lengthways so that they resemble a standard width fabric package, until you open it up, unfold the cloth and see you have twice the width!
Some recent favourites from our Extra Wide Fabric Range: