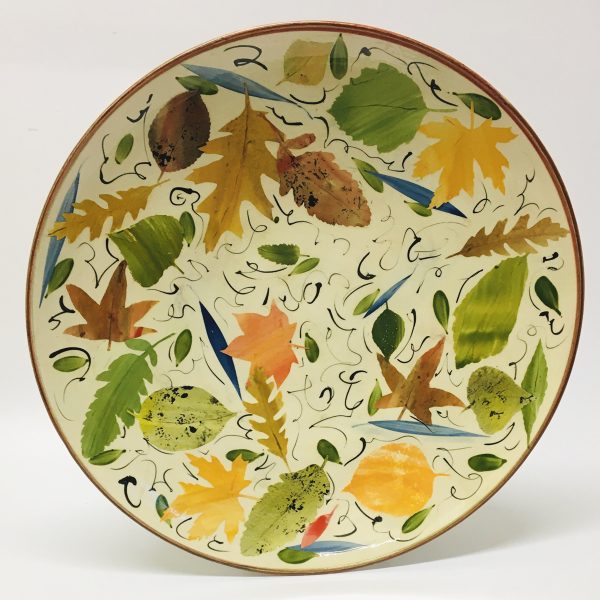 It is with great pleasure that we welcome ceramicist, Sophie MacCarthy to the Tinsmiths' fold as she joins us for our forthcoming Silva Exhibition.
Sophie MacCarthy has been a studio potter for over 35 years following her graduation from Wimbledon School of Art.  Sophie makes thrown and finely turned domestic earthenware from her studio in North London and has established a reputation for her distinctive imagery drawn from nature and her bold, joyous approach to colour.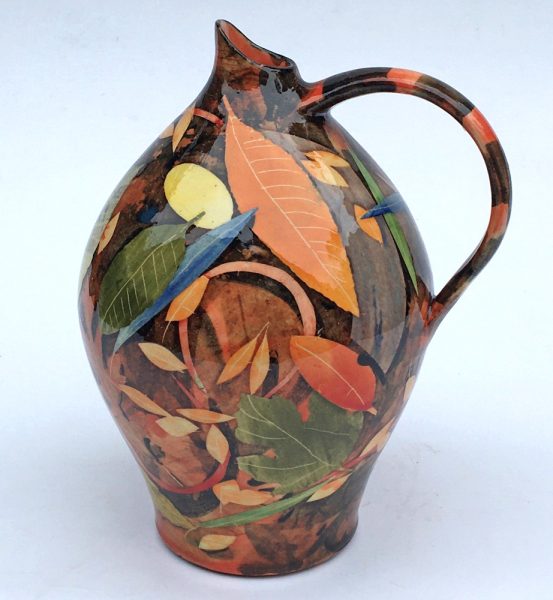 Sophie's slip-painted techniques achieve a distinctive level of depth and movement which she has made uniquely her own. By painting with coloured slips directly on to a dry clay surface, an immediacy is created prompting spontaneity and greater tonal depth. Patterns are created using stencils, paper cut-outs and wax resists. Much of Sophie's imagery is in response to what she sees around her; the colours and textures of the natural world and the urban built environment. These sources of inspiration seep into Sophie's choice of shapes too; bulbous-bellied jars, elongated jug necks and dainty beak-spouts suggest designs originating from organic forms.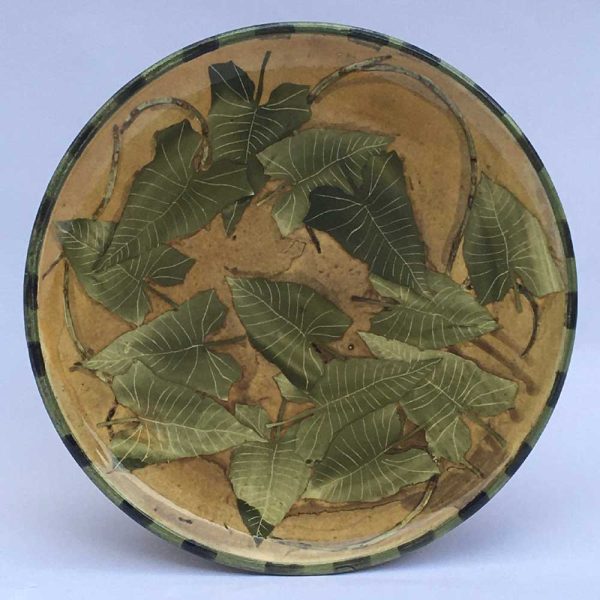 "I love the way multi coloured leaves gather around a drain grid or stew in puddles with the blue sky reflected in the water. I also like to express a sense of scatter and flow or rhythm and movement and I try to translate these things into my work through colour and through drawing."   Sophie MacCarthy 2022
We are looking forward to showing you more of Sophie's work when the Silva Exhibition opens next month. On our launch day, 3rd September 2022, Sophie will be one of the makers in attendance at our Meet the Maker event (11am-1pm). This will be an informal opportunity to meet a few of the artists involved in the exhibition and chat to them about their work.
3rd – 30th September 2022
Heritage Centre, Church Lane, Ledbury
Opening times: during h.Art; Saturday 3rd – Sunday 11th September 10am-5pm
Thereafter, Wednesday to Saturday 10am-4pm
Launch Day Events Saturday 3rd September
11am-1pm Meet the Maker
10am-4pm Charity Pottery Throwdown