Tinsmiths' exhibitions and special events aim to showcase the best in contemporary applied arts and the handmade with a particular focus on textiles, ceramics and print. 
This year we are thrilled to host our first exhibition since 2019. Taking the wooded landscape as inspiration, 'Silva' will be an exhibition of handmade pieces in pottery, wood and print by seven makers from across England. The artists tasked to respond to the title were handpicked by Tinsmiths based on their exceptional skills for making and an inherent interest in the natural world. The exhibition coincides with Herefordshire's annual art trail, h.Art (3rd-11th September 2022). We are Venue 118 on the h.Art map.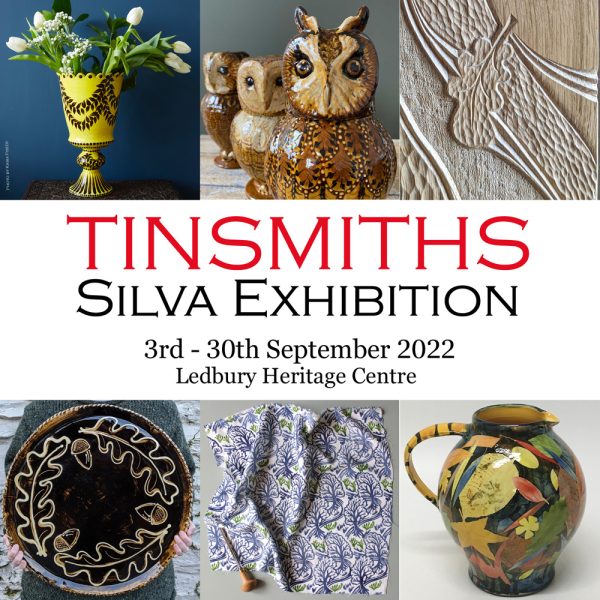 Silva Exhibition Special Events
3rd September: Launch Day. Meet the Maker 11am – 1pm. An informal opportunity to meet a few of the exhibition artists and find out more about their working techniques.
3rd & 4th September: Pottery Throwdown for charity 10am – 4pm. Watch as local potter, Stuart Houghton aims to throw 100 porcelain squeeze jugs over two days.
10th September: Sliptrail demonstration by slipware potter, Carole Glover. Carole will demonstrate her highly-skilled slipware techniques on one of her prized owl jugs.
Previous Events
Prints, Pots & Plants: 19 March to 29 April 2019
A joint exhibition by printmaker, Angie Lewin and potter, Mark de la Torre who share an interest in plant forms. This exhibition includes wood-engravings, linocuts, screenprints and Angie's latest book, "The Book of Pebbles". Mark will be showing his sculptural table lamps with an air of the 1950's, his terracotta doughnut planters for cacti and succulents and his wall-hung pots and nesting boxes.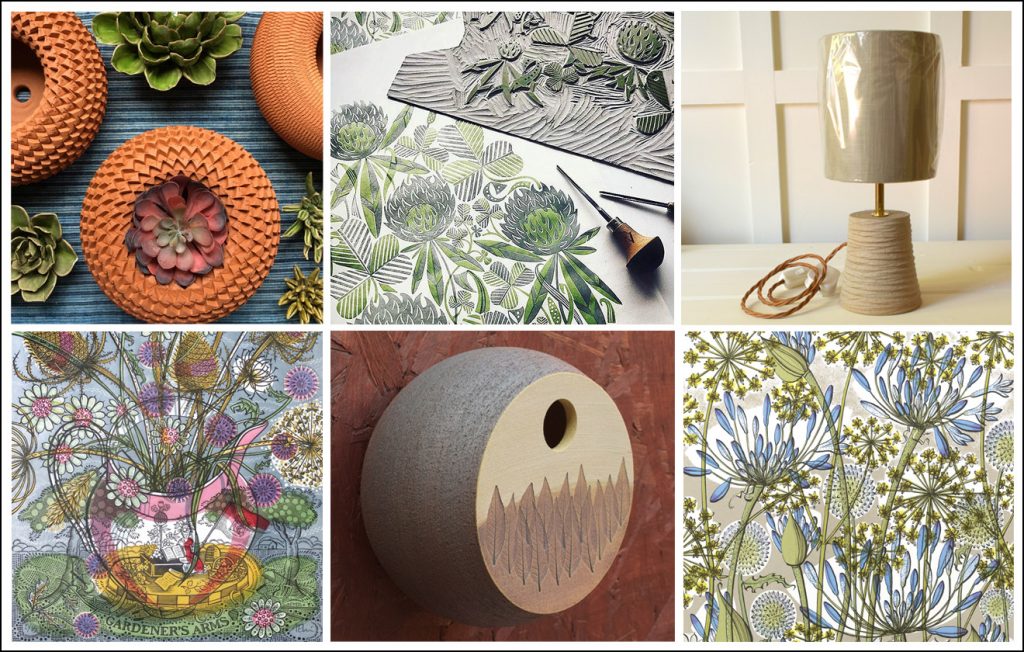 ---
Petr Horacek – New Canvases: 1 June to 13 July 2019
Well-known Children's Author, Artist and Illustrator, Petr relishes this opportunity to show his personal portfolio that stands without narrative. These are all original works in acrylic, oil and with a good smattering of collage too.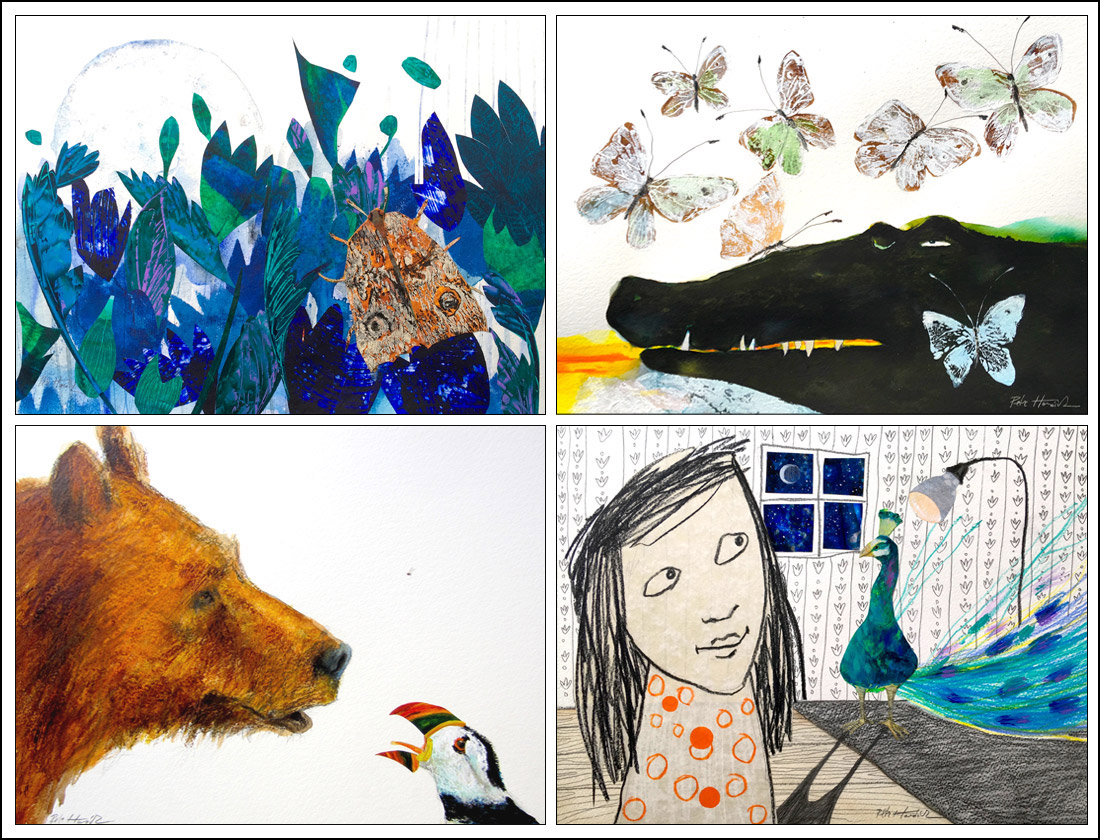 ---
A group exhibition of tableware from some of the country's most talented ceramicists. Each will show tablesettings to demonstrate how hand-made pottery adds look and feel of dining. Includes Jenny Gilbert, Matt Grimitt (Winchcombe Pottery), Sophy MacKeith, Rachel Cocker, Paul Young & James Burnett Stuart.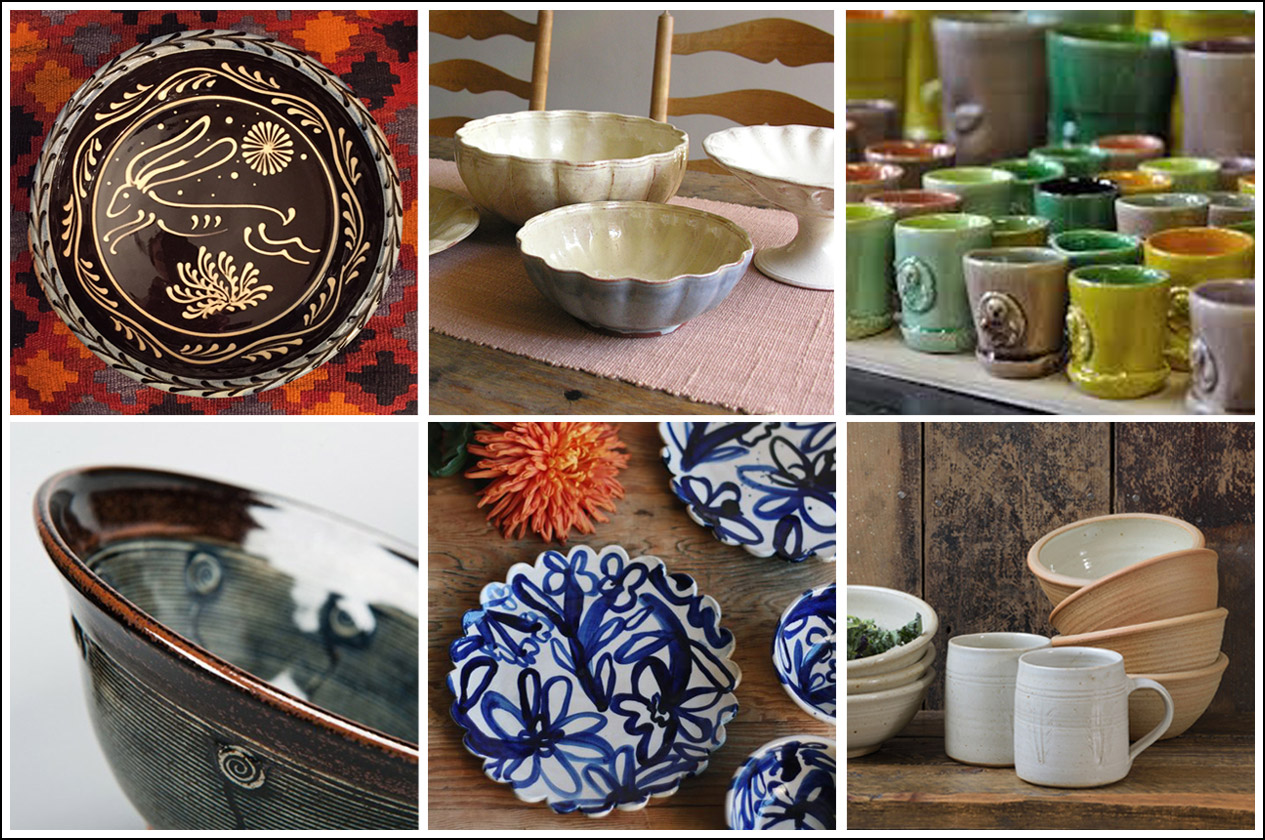 ---