Tinsmiths holds a variety of talks, exhibitions and pop-up events each year. The events programme for 2020 will appear here in due course. Details can also be found on our facebook page, instagram and on Tinsmiths' website. If you would like to be invited to exhibition openings, hear about events, offers and promotions just follow this link to join our mailing list. Please note that exhibition invitation cards are sent in the mail, so please include your postal address if you would like to receive these.
Programme 2019
Prints, Pots & Plants: 19 March to 29 April 2019
A joint exhibition by printmaker, Angie Lewin and potter, Mark de la Torre who share an interest in plant forms. This exhibition includes wood-engravings, linocuts, screenprints and Angie's latest book, "The Book of Pebbles". Mark will be showing his sculptural table lamps with an air of the 1950's, his terracotta doughnut planters for cacti and succulents and his wall-hung pots and nesting boxes.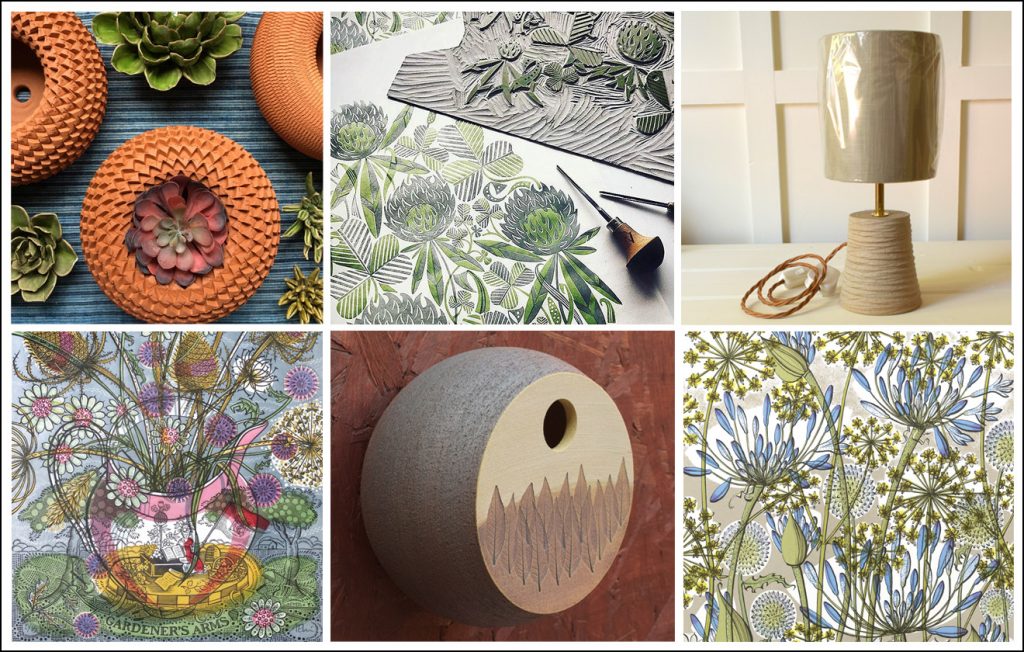 ---
Petr Horacek – New Canvases: 1 June to 13 July 2019
Well-known Children's Author, Artist and Illustrator, Petr relishes this opportunity to show his personal portfolio that stands without narrative. These are all original works in acrylic, oil and with a good smattering of collage too.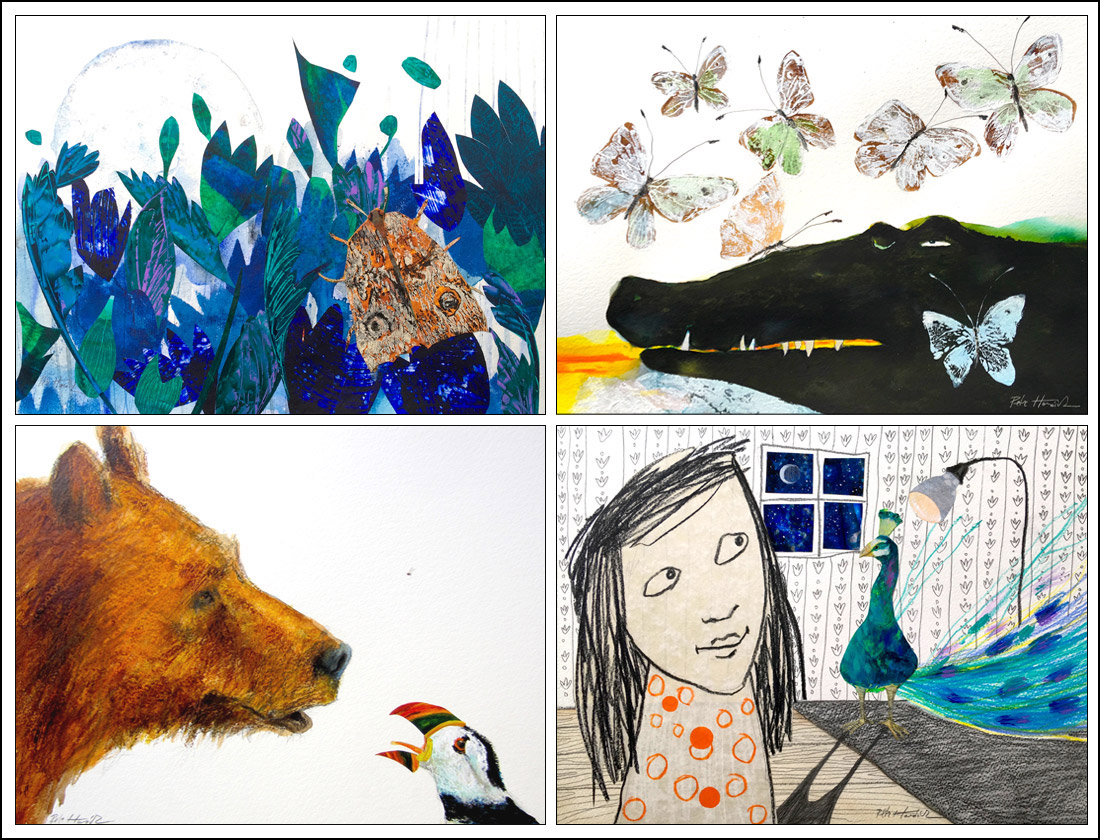 ---
A group exhibition of tableware from some of the country's most talented ceramicists. Each will show tablesettings to demonstrate how hand-made pottery adds look and feel of dining. Includes Jenny Gilbert, Matt Grimitt (Winchcombe Pottery), Sophy MacKeith, Rachel Cocker, Paul Young & James Burnett Stuart.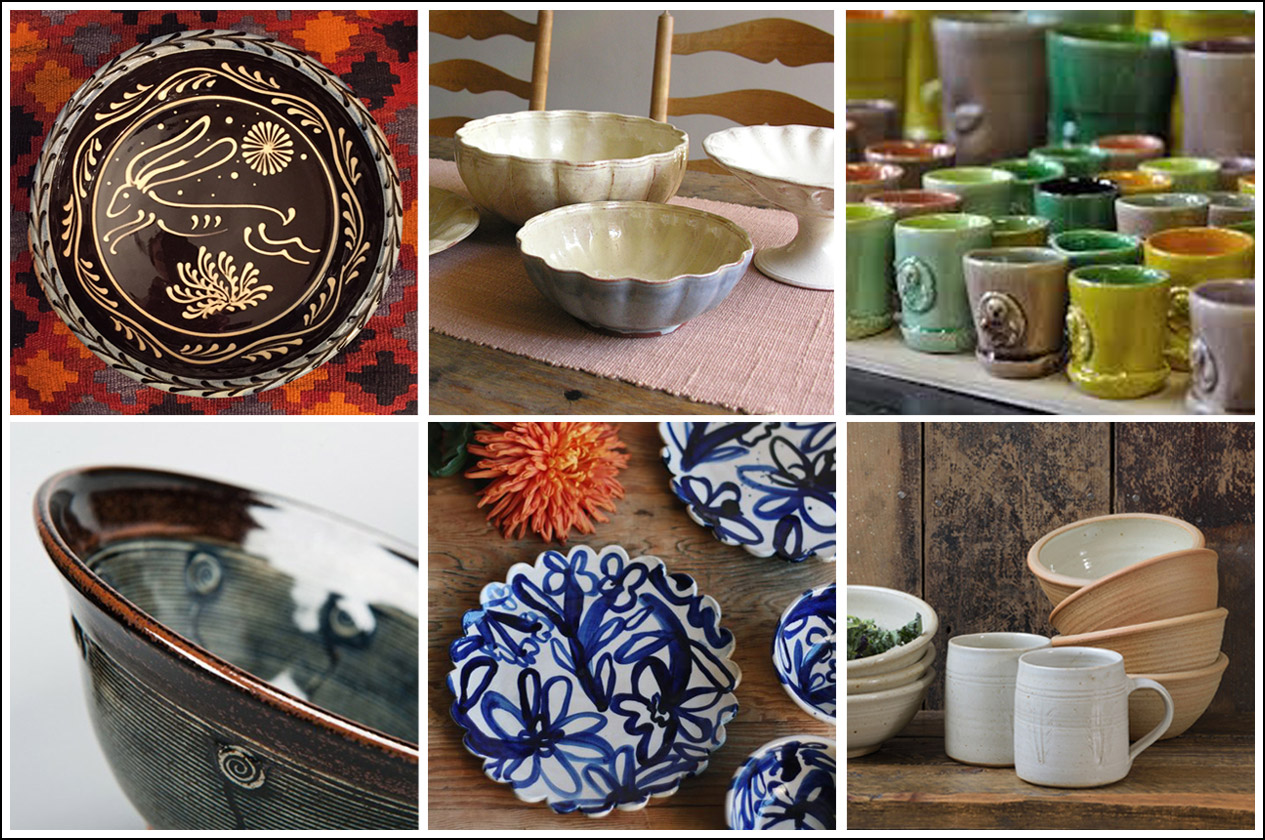 ---