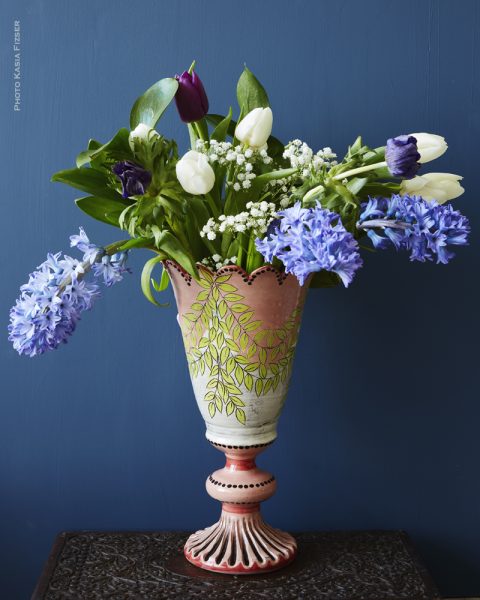 Katrin Moye is an award-winning ceramic artist specialising in decorative, domestic slipware and one-off collectors' pieces. From her Nottingham studio, Katrin handthrows her ceramics using dark earthenware, covering each piece in a thin white slip before adding her distinctive, highly decorative detail.
"I like the way the slip breaks over edges and details such as scrolls and fluting, so the dark colour of the clay body can be glimpsed beneath the slip. I also like the rather haphazard nature of the drips and varied thicknesses of the slip as it makes for a nice lively surface for my rather careful painting style and sgraffito decorations."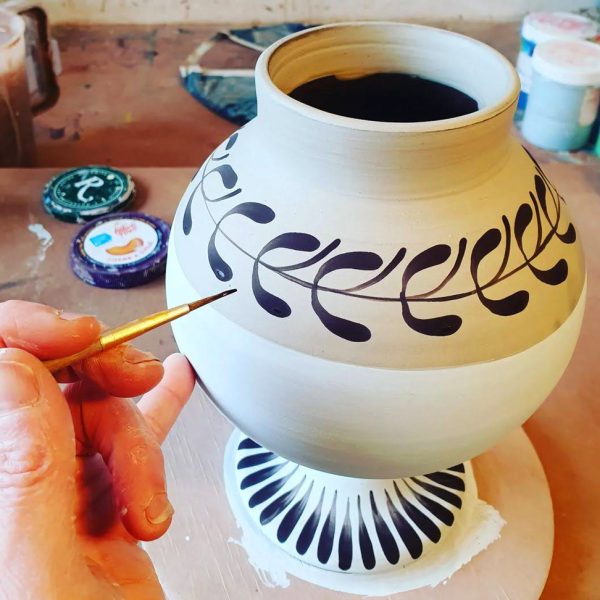 Largely self-taught in ceramics, Katrin originally studied English and art history at university. Bringing her love of literature and visual art together has been her preoccupation for some time. Much thought and research goes in to each of Katrin's ceramic collections. The initial inspiration often begins with a visit to a historic site or the discovery of a 'fascinating' book such as John Wesley's, 'Primitive Physick', which led her on a voyage of discovery culminating in a collection called, The Potter's Apothecary.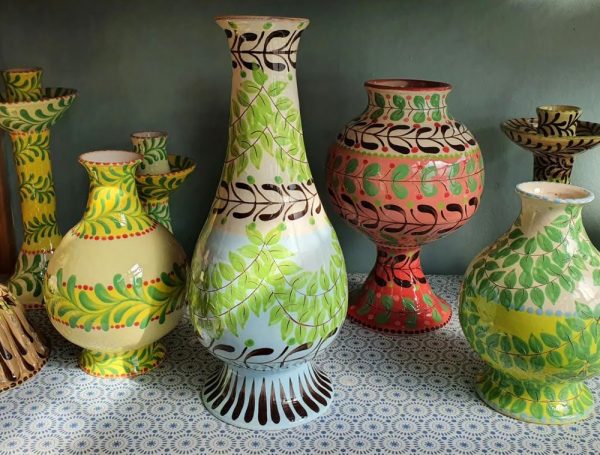 Travel also plays its part in Katrin's practice. A trip to Umbria sparked a fascination with Italian Majolicaware which has seeped into her colour choices and a strive for elegance. More recent pieces have been influenced by her 2020 trip to Amsterdam and the Hague to study Delftware. Katrin claims that these pieces are aligned with the exuberant patterns and lively reflection of contemporary everyday life found in the output from Dutch ceramics factories between the 1600s to 1800s.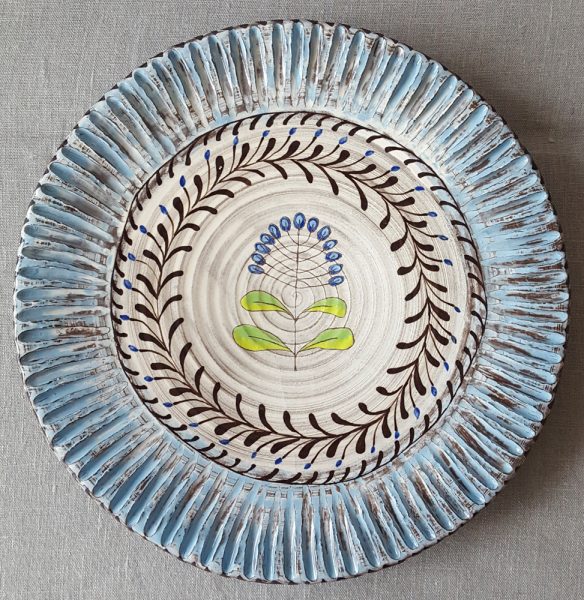 For Tinsmith's Silva exhibition Katrin has created a collection rich in colour, with bulbous shapes elevated on pedestal feet and blooming with sinuous vines and ripe berry motifs. Come along and take a closer look, your day will be brighter as a result!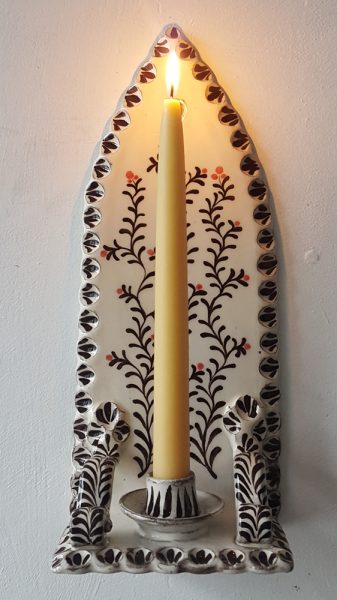 3rd – 30th September 2022
Heritage Centre, Church Lane, Ledbury
Opening times:
During h.Art; Saturday 3rd – Sunday 11th September 10am-5pm
Thereafter, Wednesday to Saturday 10am-4pm
Meet the Maker Saturday 3rd September 11am-1pm