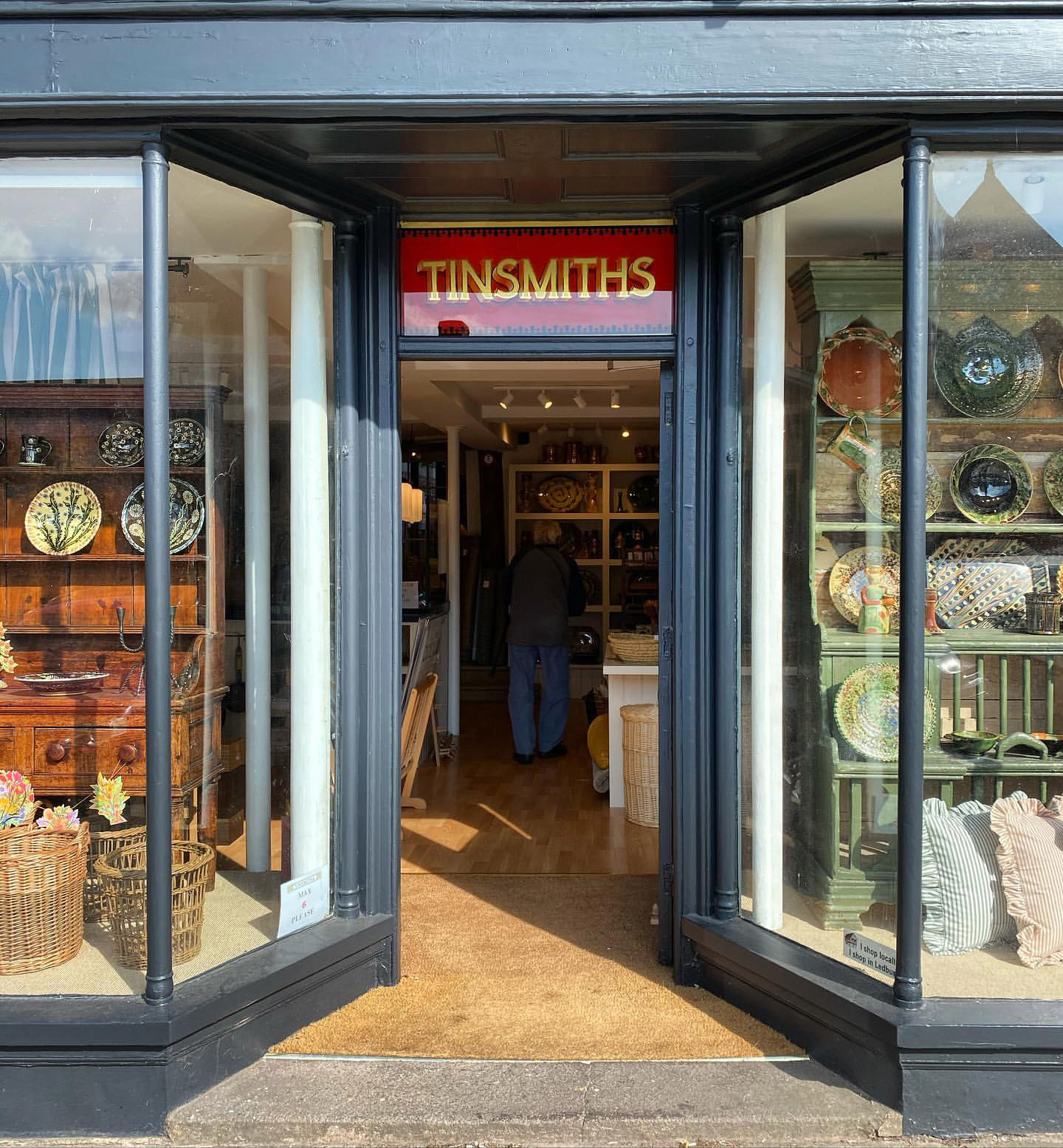 As with so many businesses the pandemic has brought changes in how we operate. At Tinsmiths this has meant that we have changed our shop.
Our shop is no longer up the alleyway, but is now on the High Street. Our beautiful showroom and the Old Tinsmiths Building up the alleyway are currently being used for other purposes. We have socially distanced all who work for Tinsmiths but this has necessarily required all of this space to keep our small team safe.
We very much hope that in the coming months and years these spaces will once again be enjoyed by visitors to Tinsmiths. In the mean time we have a fantastic new shop on the High Street which is full of treasures all beautifully displayed.