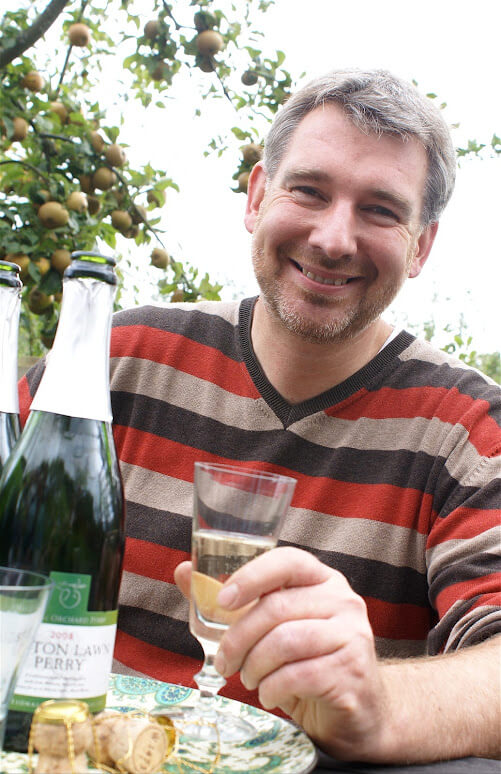 In this series of "working lives posts" I have tried to ask everyone comparable questions and not assume that anyone chose their career! Cider-maker Simon Day gave me a great set of answers so I have simply given them, unedited, and added photographs.
How did you (or did you) choose to become a cider-maker?
My background is in winemaking, having been brought up at Three Choirs Vineyards, and then working in various wineries and vineyards around the world, so I wasn't expecting to become a cidermaker. That all changed when my wife Hannah & I moved to Putley.
In May 2007 I went along to the Big Apple Blossomtime Festival and tasted ciders and chatted with a number of producers – it was the proverbial "light-bulb" moment  – so many ciders in so many styles, it brought it home to me just how alike wine and cider really are.  At the same period I was enjoying taking our dog walking around the Putley countryside.
As I walked alongside Dragon Orchard throughout the seasons I could see that it was very well looked after and produced beautiful looking cider apples.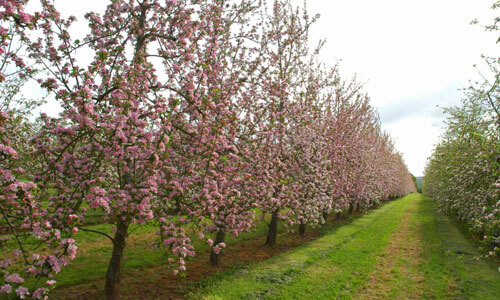 So, there is a saying that "Wine is made in the vineyard" – in other words you can only make good wine from good grapes.  If the same applied to apples and orchards, I felt I was witnessing some potentially excellent cider! We got to know Ann & Norman Stanier, owners of Dragon Orchard later that year, and after a couple of meetings I proposed a coming together of skills – growing and making – and we formed Once Upon A Tree, making our first ciders in Autumn 2007.
I had made cider before at a winery and distillery in Jersey, but most of the cider production went into the pot still.  Once Upon A Tree was an opportunity to be more experimental and innovative with the raw materials, particularly to make cider in a wine-like way, to make ciders that were perfectly matched to enjoying with food – something I felt was lacking in the industry at the time.
* What is your daily routine?
The routine varies enormously.  We are a small company, so everyone tends to pitch in wherever needed.  One minute I might be in a meeting with a buyer discussing the minutiae of an export contract, the next, shovelling spent pomace from the press!
As production has grown we are now able to employ a small but very capable team, and I am spending an increasing amount of time in the office, but my heart belongs in production – tasting, blending, watching the ferments develop into the final ciders, coaxing the very best out of each vintage.  That's where you will find me throughout harvest – September through to November, 7 days a week 12-16 hours a day and loving it.
* Who/What inspires or has influenced you?
I do enjoy our industry – cider makers are a very friendly bunch indeed, and I have to say that there are a number who have influenced our methods over the past few years.  From retired cider scientist Andrew Lea of Long Ashton with his incredible in depth knowledge and scientific approach, to the more traditional cider makers such as Mike Johnson of Broome Farm and Tom Oliver of Oliver's Cider.  They may not know it, but they have all given generously with their knowledge and experience they have taught me to be more open minded in my production methods.  But perhaps my greatest inspiration goes back to the 17th Century when Lord Viscount Scudamore of Holme Lacy was working (with others) on in bottle fermentation – the Champagne method as it is now known – a time when cider was the drink of choice of the aristocracy and was lovingly served in the most ornate cider glasses as can be seen at the Cider Museum in Hereford.  I hope that we are a part of a cider revolution that celebrates the diversity and quality of a crop that so perfectly suits our county.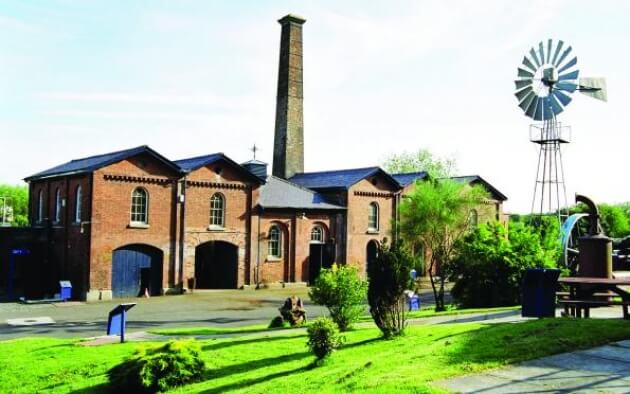 * What spurs you on when things don't go to plan?
Sometimes when things don't go to plan, you end up with something exceptional.  Our dessert pear wine "The Wonder" is testament to that being the case when I couldn't manage to stop the fermentation at normal perry levels, and then onto 13% alcohol – deliciously warming and ice-wine like, it is now a regular!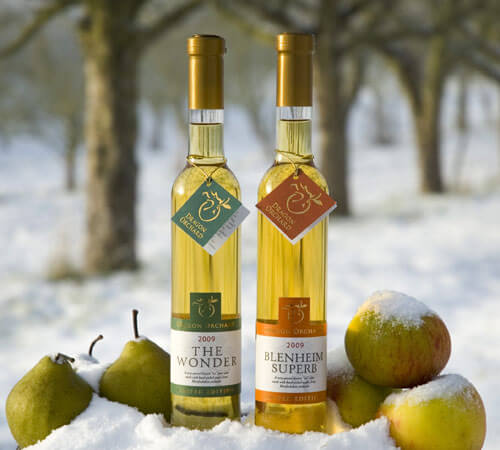 Whenever things don't go as expected, you look for the opportunities that may arise from the situation.  If I'm having a particularly bad day, I'll drag my dog out into the orchard, and very quickly things straightened out in my mind.
* What are you planning in the near future?
Expansion!  We are joining forces with Haygrove to build a new cider making facility that will enable us to cope with the demand we have created – currently we are selling out of stock each season before the next ciders are ready.  We have already been making a small amount of wine and have recently launched our new range – Sixteen Ridges – available in our Three Counties Cider Shop at 5a The Homend, Ledbury (01531 248004).  Look out for our limited release of Sparkling Pinot Noir Rosé in time for Christmas and the New Year!