If you are coming afresh to the work of visual artist Mark Hearld, it can be said that he is something of a polymath. Taking inspiration from nature, and with a collector's encyclopaedic knowledge of British antiques, art and design, Mark's energy and joy of making remain unbridled. Known for his distinctive collages and linocut prints, Mark's work has the verve of spontaneous creativity whilst being underpinned by deeply considered visual understanding.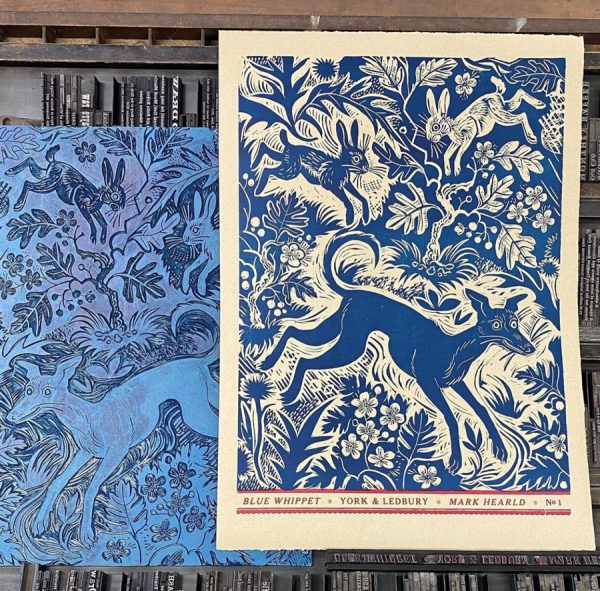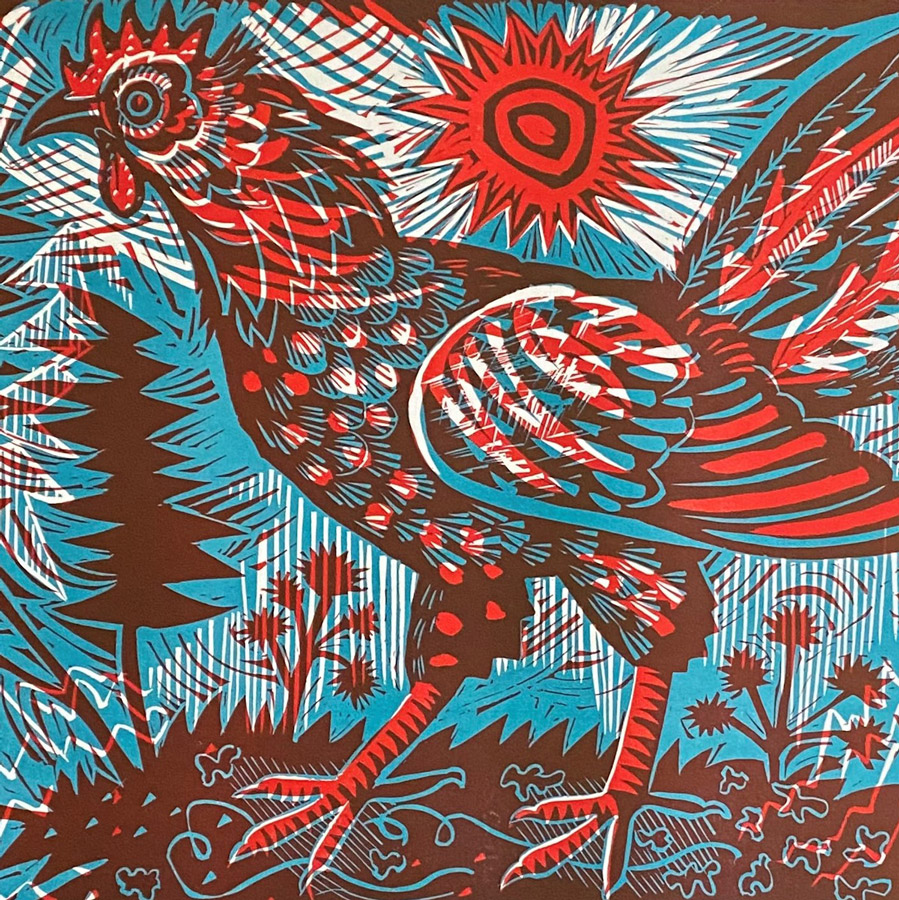 Following in the footsteps of the likes of Bawden, Piper and Enid Marx, Mark relishes in collaborating with makers in other fields and delights in the opportunities that gaining insight into new media and techniques provides. He has designed a number of fabrics and wallpapers for St Jude's which all portray his fascination with the flora and fauna of the British countryside while demonstrating his skill at creating flowing patterns which carefully mask the pattern repeat. Over the years he has worked on everything from fashion designs to tapestries to a collaboration with Leach Pottery. It is through these collaborations and the opportunities to become familiar with different approaches and skills that new creative possibilities are sought.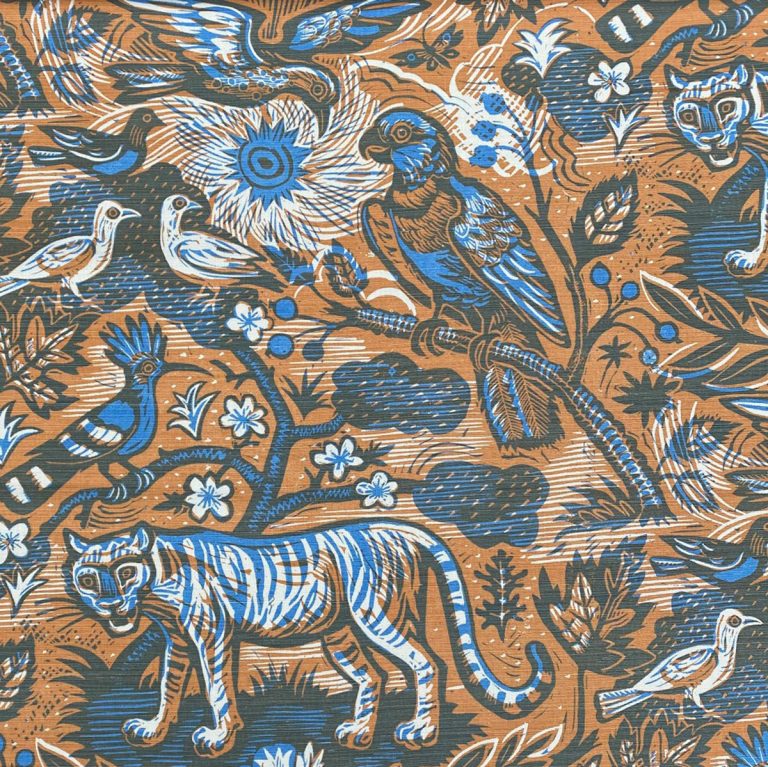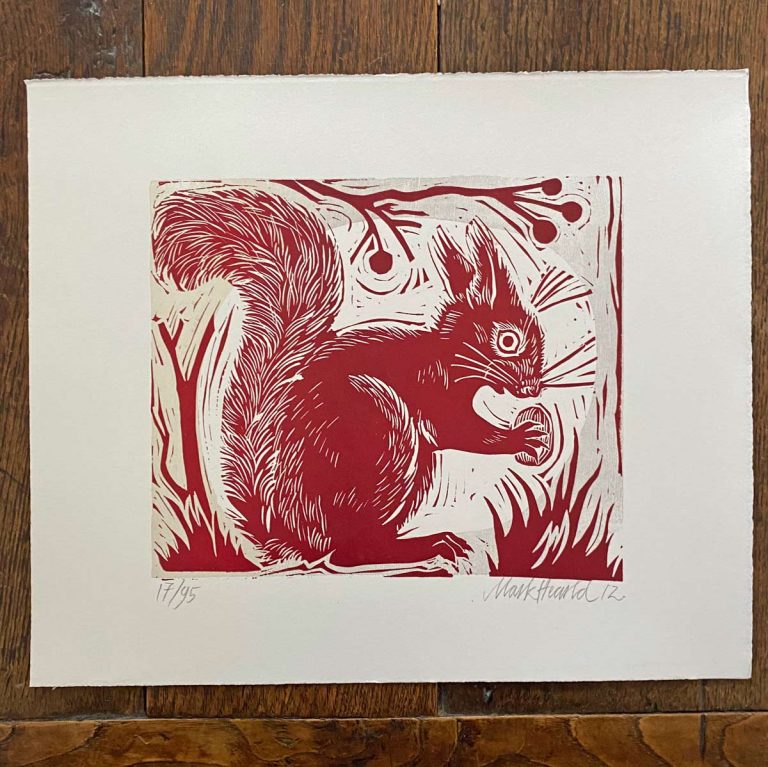 Over time he has built up a long-standing association with Martin Clark at Tilley Printing, Tinsmiths and Ledbury having worked together on numerous projects, pieces and exhibitions. In preceding years, Mark has spent time at the printworks cutting lino, mixing colours and bouncing ideas off Martin and any other artists who happened to be around at the time. However, during lockdown in the summer of 2020, Mark and Martin worked remotely to develop Mark's contemporary interpretation of the eighteenth century decorative paper technique known as Papier Dominoté. Eventually coming together as restrictions were lifted to print the final designs in Ledbury, exclusively for Tinsmiths.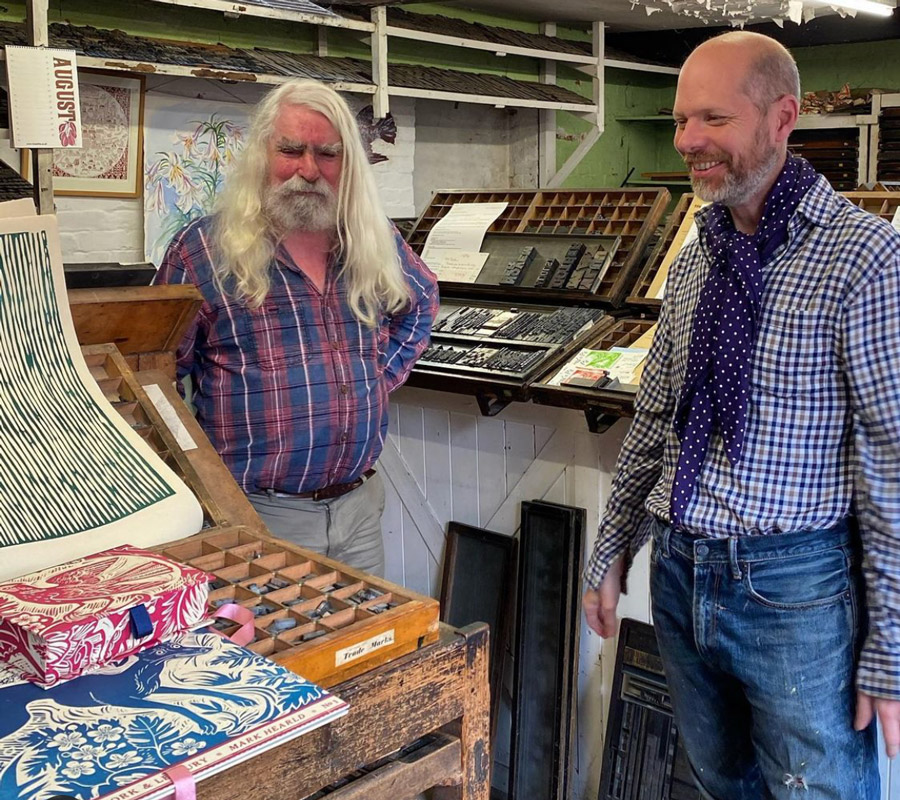 A predecessor to the modern day wallpaper, Dominoté papers are small, wood-blocked and hand-painted decorative prints originating from France during the 1700's. Mark's linocut versions feature the traditional 'raspberry ripple' Ferdinand Pichard rose in a striking red or bounding hares and Mark's beloved Whippet depicted in royal blue, both printed on a linen-fibre Zerkall antique paper selected by the artist.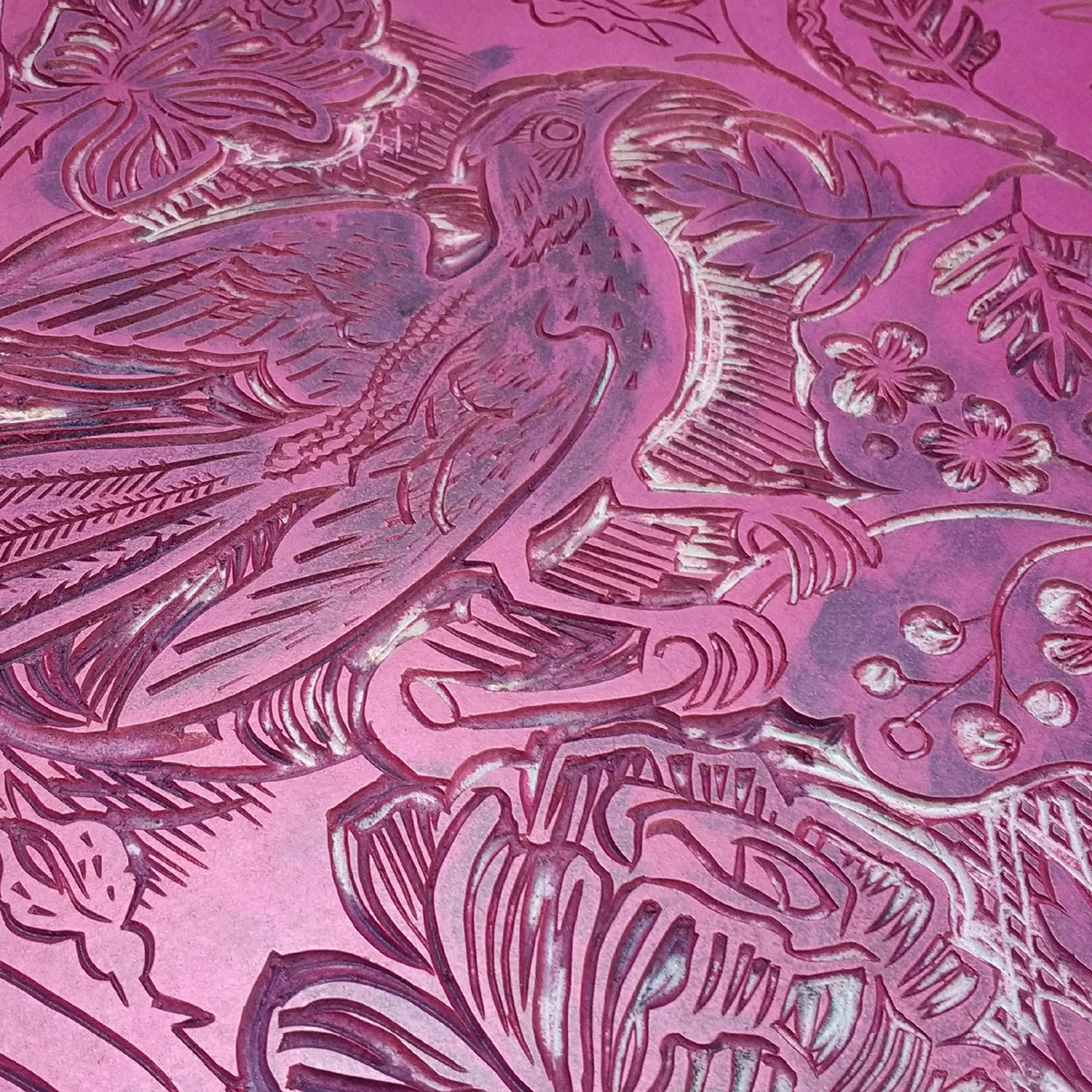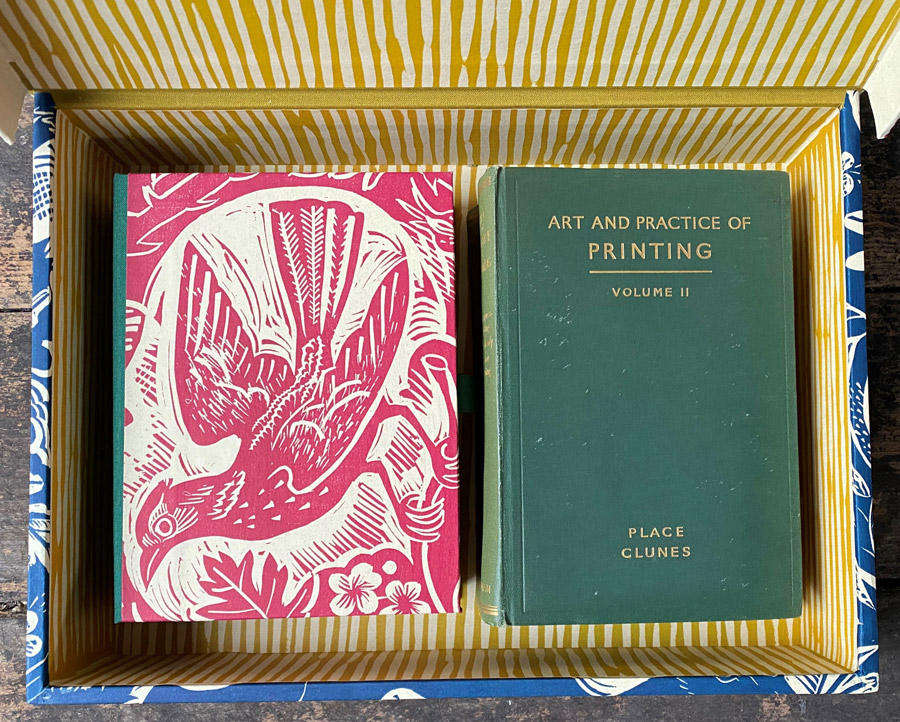 The wonderful decorative papers were then further evolved into a beautiful collection of stationery and desk accessories. For the boxes to come into fruition, Mark worked closely with Phoebe Clive of Tinsmiths to design the pieces; experimenting with colours, making the lining papers, considering the pattern placement and typesetting the positively regal labels. Many happy mistakes and possible samples later, the final designs were sent off to be made. The collection comprises of Waste Paper Bins, Pen Pots, Box Files, Curio Boxes and a truly covetable A3 Portfolio with a fabric bound spine and grosgrain ribbons.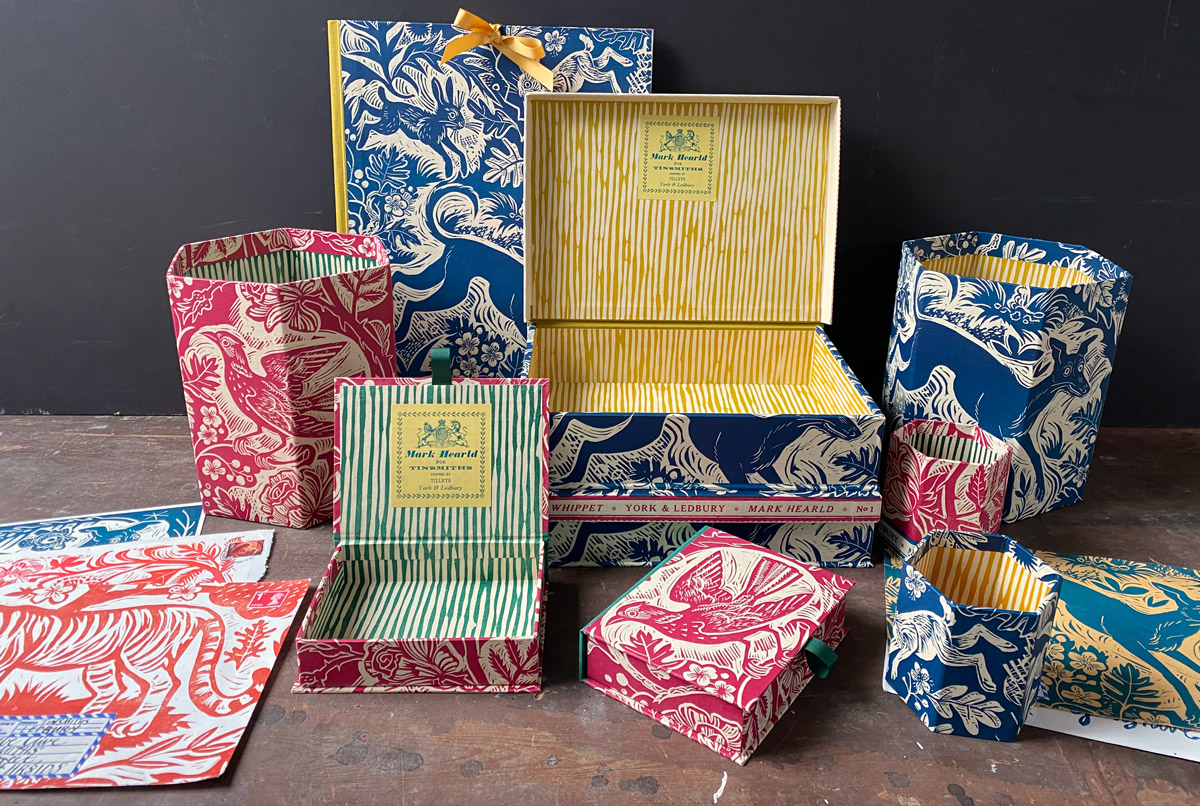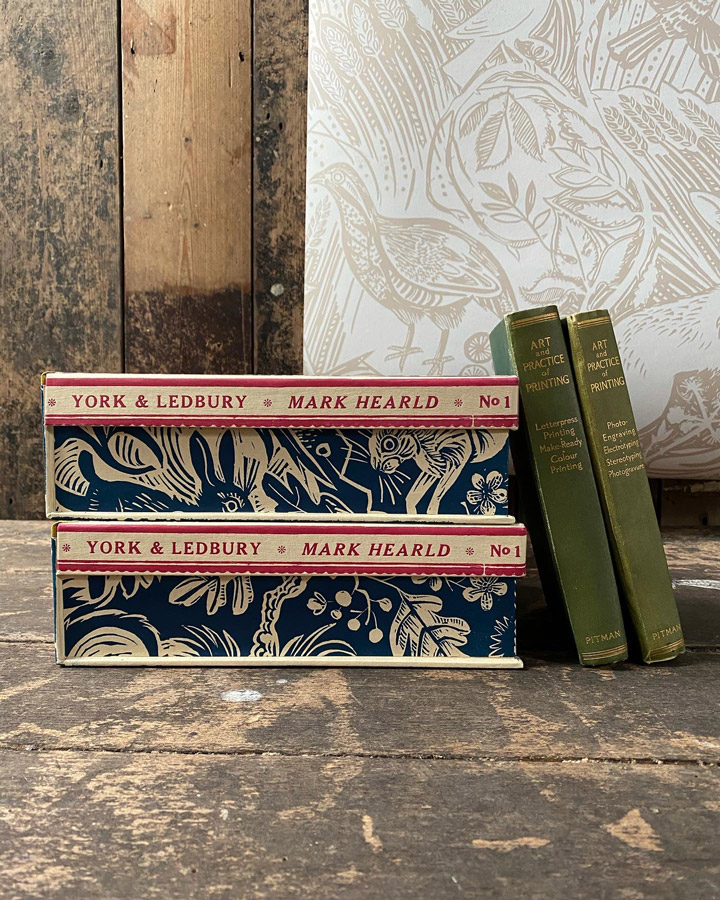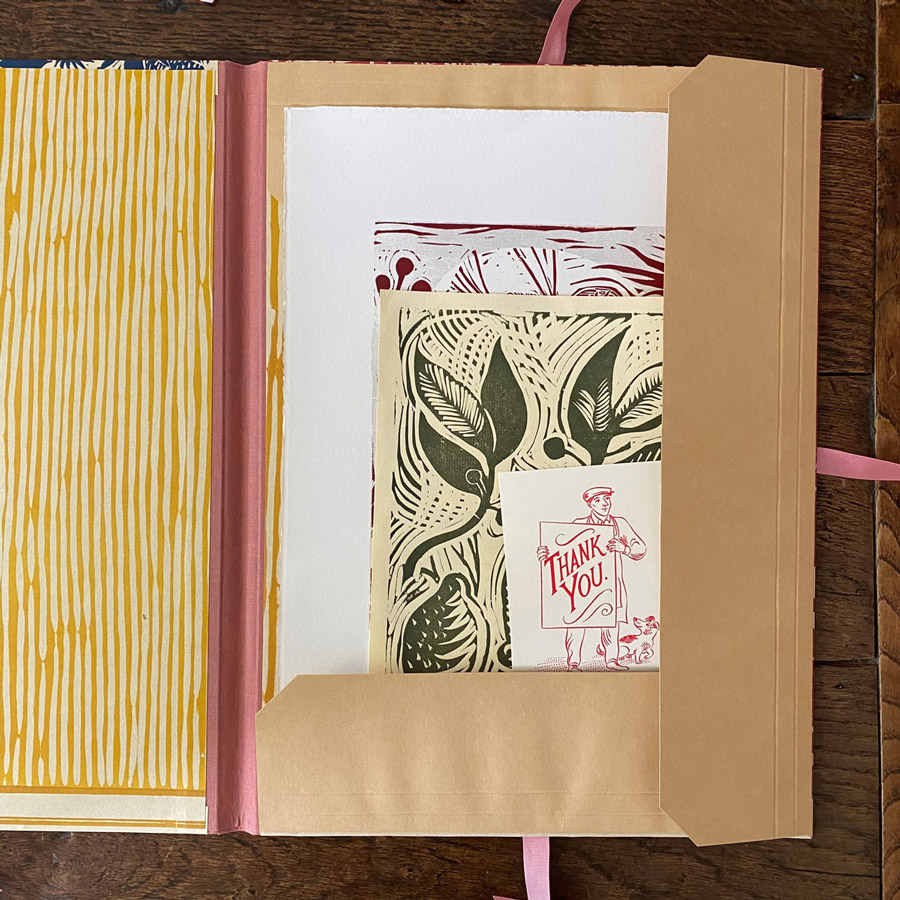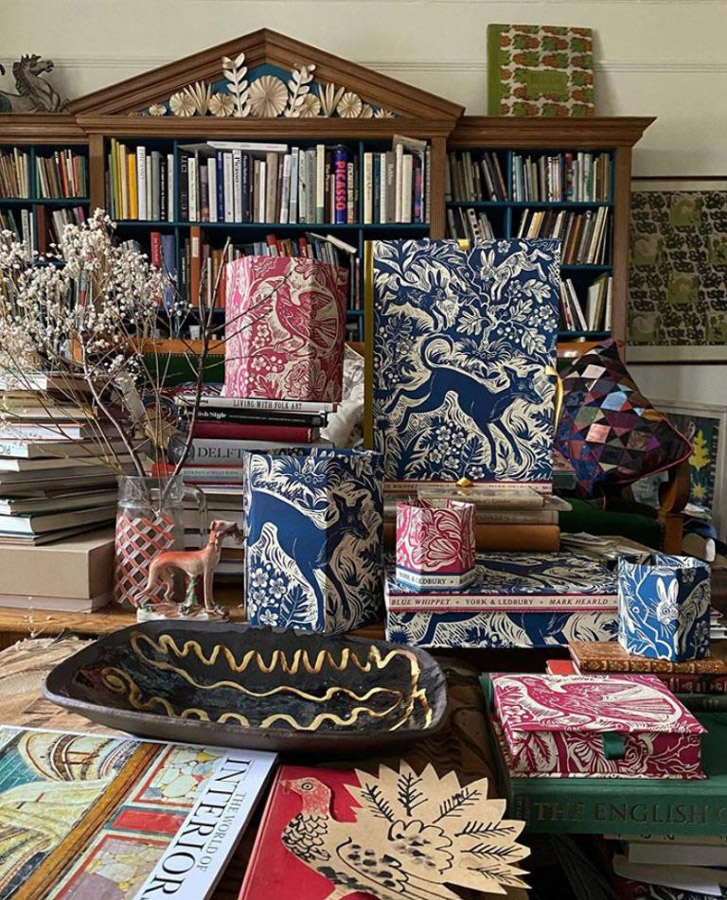 As ever, it was a real joy to work with Mark and Martin on such an exciting collaboration and a real highlight during a testing year.  Shop the collection exclusively at Tinsmiths, online and in our Ledbury Homewares Shop.
Read more about Tilley Printing and The Importance of Wood Engraving here.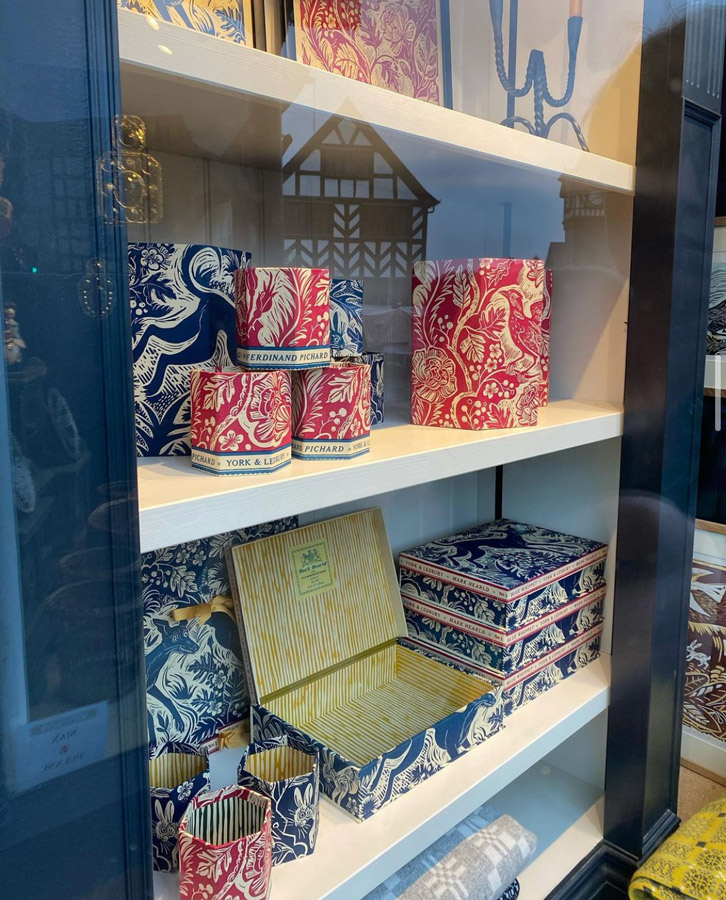 Shop the Desk Accessories collection exclusively at Tinsmiths