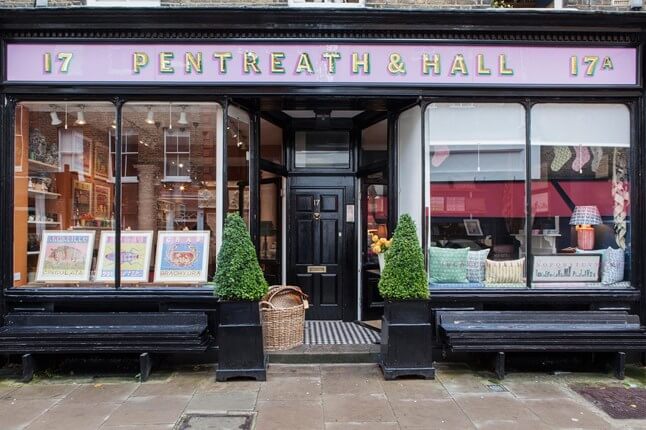 We arrived in London last week paint brush in hand and with a sample of Tinsmiths made to measure curtains and blinds, lighting, cushions, rugs, world and artisan textiles, artist prints, homeware and hardware. This area of London has a village feel and is well-worth a visit, away from the frenetic centre but a stones throw from the British Museum.
Our month-long Tinsmiths residency continues until 30th June in a charming little pop-up – a tiny version of our Ledbury shop – adjacent to Pentreath and Hall, 17a Rugby Street, London WC1N 5QT. We hope to welcome new faces and that our on-line customers, designers and press in London and the home counties will call in Monday to Saturday 11-6pm.
A Day Out in Bloomsbury
Here are a few ideas to add to your visit to mini-Tinsmiths this summer.