Today I had my passport photograph taken. I sat in a booth and followed a disembodied voice instructing me to adjust my seat, take care to neither smile or frown and look straight ahead. I waited a few moments for the results. I didn't recognise the person in the photograph, it wasn't me – well not all of me.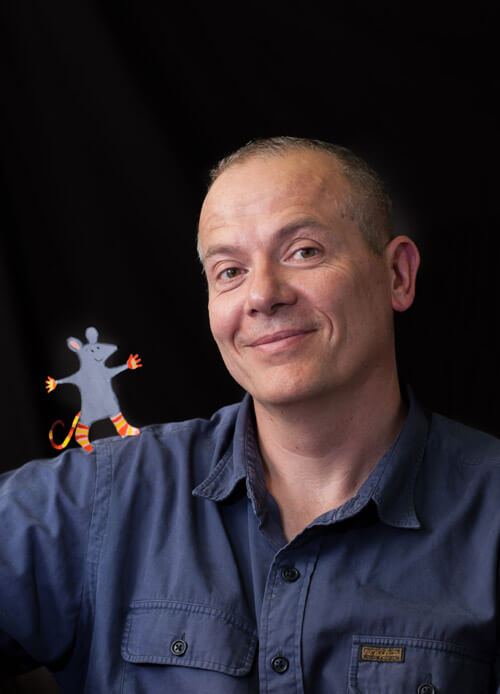 Petr Horáček is a funny person; through what he says and does but more than anything by the expressions he pulls. Born in Prague – a communist Prague – in 1967 Petr's career in the arts had an amusing and rather ironic beginning. From the age of 19 he worked at a state advertising and design agency. "It was a joke. In communist Czechoslovakia there was nothing much to advertise or design. But the experience was fun and rather inspiring after all. I met interesting people and it was an interesting time," Petr explains. His career took a better turn with six years of hard work from dawn to dusk at the Prague Academy of Fine Art where students were expected to learn classical skills before pursuing their personal muse. Whilst there the 1989 revolution (and a student strike) erupted and Petr remembers this as a moment that encouraged creativity and was – in one of his favourite expressions – great fun!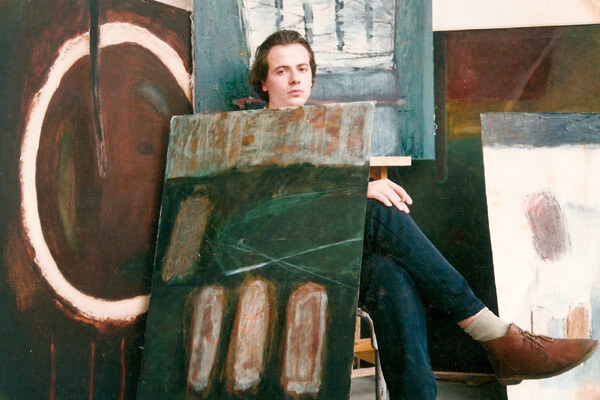 Petr at The Prague Academy of Fine Arts around 1989, unknown photographer.
In 1994, Petr moved to England, to marry, become dad and begin writing and illustrating children's books and this is where we go back to the importance of expressions. Petr has always concentrated on books for very young children, mostly those just beginning to recognise letters and yet to learn to read.  For this age group the expression on a face is very important to understanding the world and, in Petr's case, for the understanding of the story. More than this, Petr has a particular talent in conveying meaning through the expressions of the characters he imagines and draws. How can he make a goose look excited, hopeful, startled, relieved, boastful? It seems easily.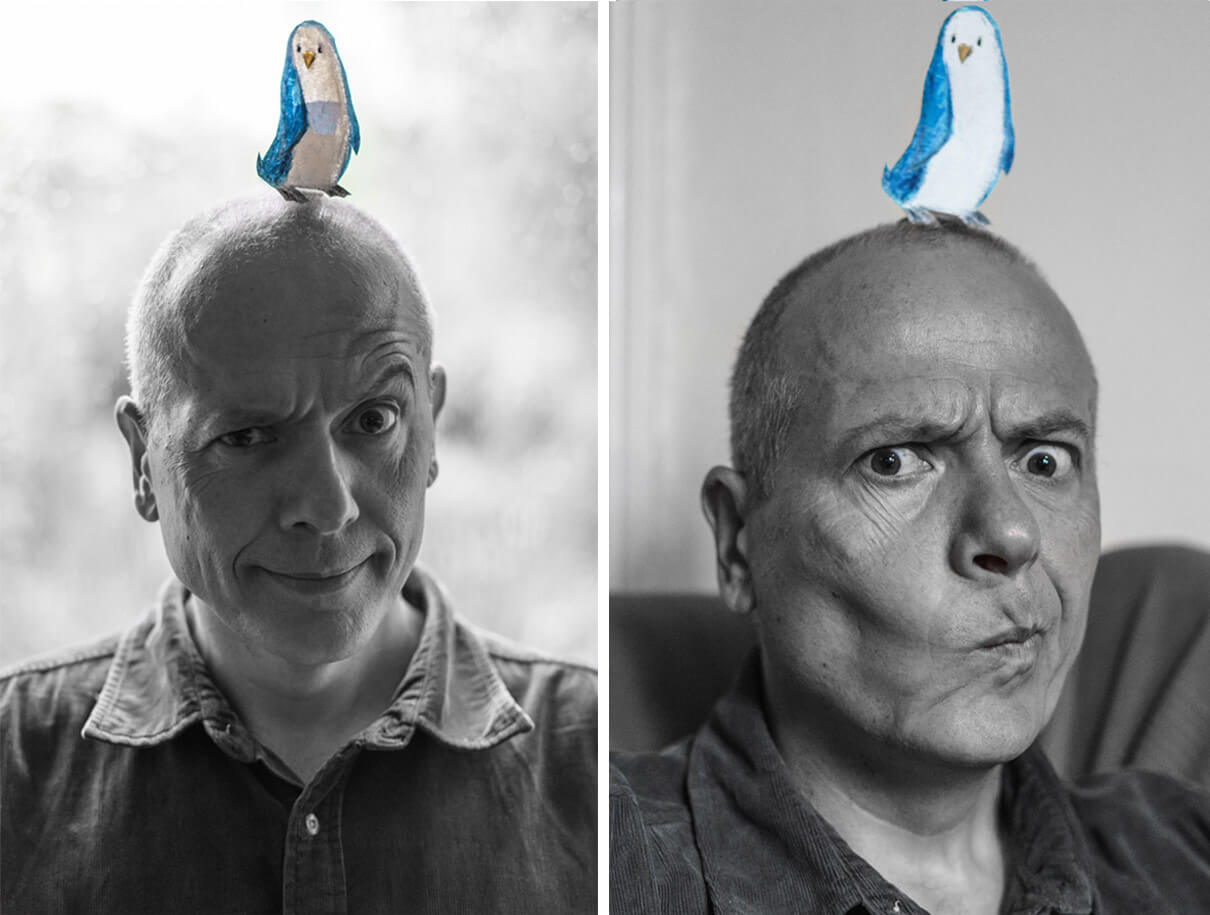 Photographs above by Anthony Pearson: dankspangle.com, flickr.com/photos/dank_spangle
All of his many books have an animal as a central character and all have a wide repertoire of expressions. I asked Petr how he worked with expression. "I often 'think in pictures' and I see the character in my head, but the truth is, that when I'm drawing a certain character I shrug my shoulders and I pull funny faces. I think it's a common thing to do. Lots of us pull faces and stick out our tongue when concentrating and drawing. I also know a couple of illustrators who use a mirror to get the right expression", he explained and I'd love to see more of those expressions – perhaps at our summer event?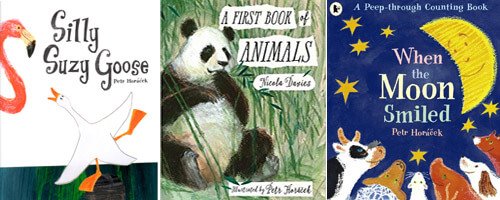 Above: Story books by Petr Horáček
Do come and meet Petr Horáček and Nicola Davies in Ledbury when they read and draw from their new book "A First Book of Animals" (published by Walker Books). We will hold this event in the beautiful garden of Abbots Lodge Church Street at 10.30am, 30th June 2018 and accompanied children are positively encouraged.
A solo exhibition of paintings and drawings by Petr Horáček opens 1st June 2019 at Tinsmiths, Ledbury. Please join our mailing list if you would like an invitation.
Petr Horáček is one of a shortlist of seven for this year's Kate Greenaway Award for children's book illustration – the only such prize for illustration. We congratulate him for getting this far and keep our finger's crossed for the final decision in mid June.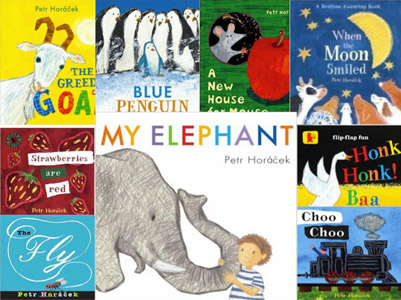 Above:  Board books by Petr Horáček