Despite the fact that we would encourage a visit to Ledburyshire at any time, for it is arguably the most interesting mix of counties in the UK, we have compiled a selection of things to do and see through the coming months. Including unmissable annual events as well as exciting things to do and see at your leisure. Of course, we would recommend one starts their visit with a stop at Tinsmiths and the wonderful town of Ledbury; with a great selection of independent shops, cafes and historical buildings to investigate.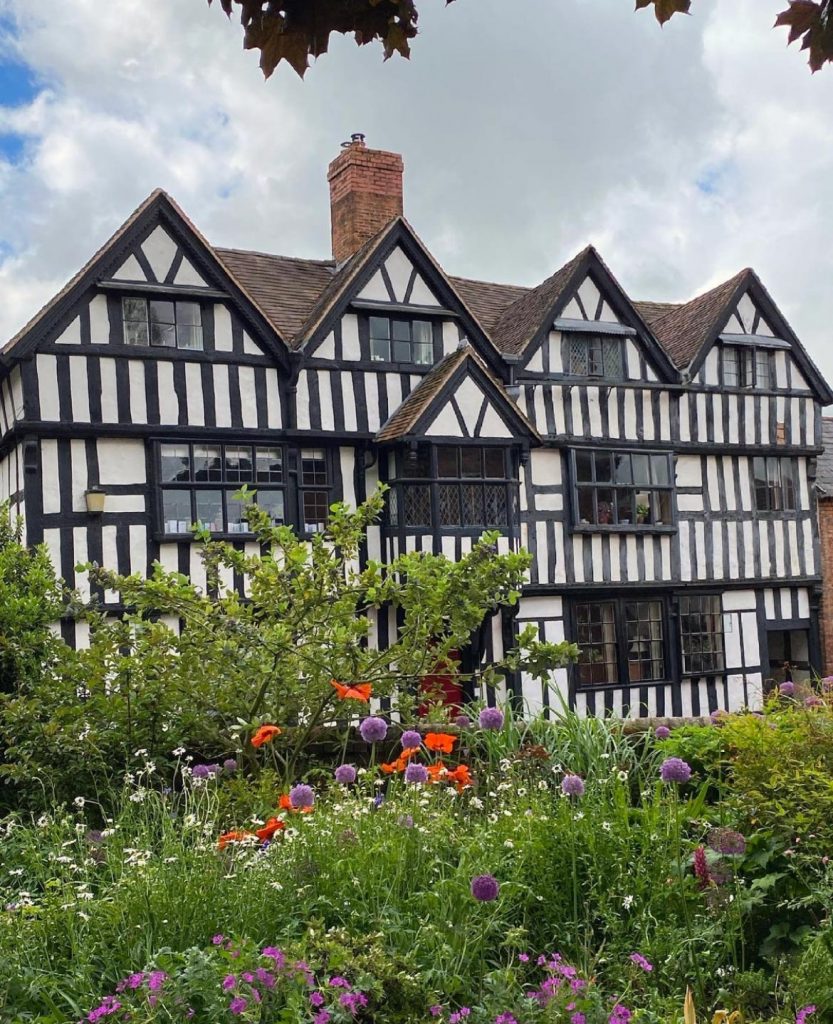 The first event of the Royal Horticultural Society's programme of Garden Shows is RHS Malvern Spring Festival. Set against a backdrop of the Malvern Hills, this show marks the start of the growing season and is packed with plants, craft, food and fun for any keen gardener. Easily accessible by car or train and shuttle bus service, this show is a fantastic event to have in the diary.
The following weekend offers Hellensmusic – a festival that strives to bring the finest music-making to the heart of rural Herefordshire and to create an environment where everyone – concertgoers, local schoolchildren, aspiring musicians, world-class artists – is warmly encouraged to explore, be curious and enjoy music to the fullest! Located at Hellens Manor in Much Marcle, one of the oldest historic houses in England and remains a lived-in family home rather than a grand stately house museum.
Hay Festival has attracted people from all over the UK for 35 years, bringing together writers and readers for inspiring conversations, debates, workshops and performances. The literature event spans over 11 days and promises a thrilling line-up of over 500 events, launching the best new fiction and non-fiction, while offering insights and debate around some of the biggest issues of our times in a programme of conversations featuring more than 600 award-winning writers, policy makers, pioneers and innovators.
Coinciding with the Hay Festival is The Wye Valley River Festival, an open access community festival across the Wye Valley region from Hereford to Chepstow. 10 days of vibrant and innovative shows, workshops, performances and installations; it is a wonderful time to see Symonds Yat and the River Wye in all its glory!
If music is not quite your cup of tea but plants are, Hellens Garden Festival is for you! Set in the gardens and meadows of Hellens Manor the festival fills a mid-June weekend with practical and creative demonstrations, exquisite flowers and plants, skilled artists and craftspeople, delicious local food and drink, live music, sculpture and much more. All profits from the event are donated to St Michaels Hospice and Back to the Wild CIC.
Ledbury comes alive in the middle of June as it hosts a 10 day poetry event. Ledbury Poetry Festival is the pre-eminent poetry festival in the UK and has been running for over 25 years. Taking place in various venues throughout the town and spilling out onto the Malvern Hills, this festival brings together some of the greatest poetic voices from around the globe.
If you happen to be passing or you are just planning a blissful excursion to Herefordshire, there are a number of things to do and see all year round. Whether its a ramble with a pub lunch to welcome you at the end or a day of journeying through the county's past, uncovering grisly tales of bygone times. See our suggestions and ideas for your stay in Ledburyshire at any time of the year.
Rambling –
Deer Park Walk, Eastnor – https://www.visitherefordshire.co.uk/see-do/get-active/walking/routes/deer-walk
Marcle Ridge and Woolhope Dome – https://www.visitherefordshire.co.uk/see-do/get-active/walking/routes/marcle-ridge-and-woolhope-dome
Sellack Suspension Bridge, Hoarwithy and Kings Caple (venture off this route slightly to find Hoarwithy Church) – https://www.visitherefordshire.co.uk/see-do/get-active/walking/routes/ramble-wye 
Family Adventures and Historical Attractions – 
Download and print out Visit Herefordshire's fantastic Hideous Histories Guide. Including four routes to get to know the 'dark' side of Herefordshire…beyond the pretty black and white houses and lush green fields, you'll find ruined castles, spooky caves and centuries of bloody deeds, ghastly ghosts and fearsome folklore!