Set on the banks of the River Wye, the sleepy hamlet of Hoarwithy is another of Ledburyshire's glories. Blink and you'll miss it. Situated on the 'Hereford side' of the Wye Valley Area of Outstanding Natural Beauty, the small village consists of a pub, a handful of Bed and Breakfasts, a riverside campsite and St Catherine's Church.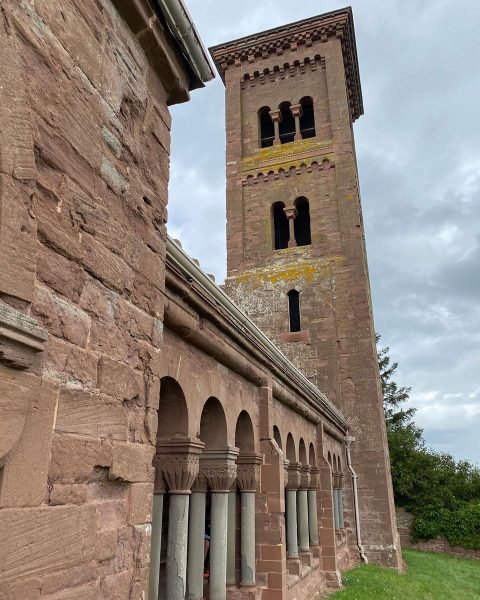 The simple stone structure originally built in 1840 was redesigned when Reverend William Poole arrived in Hoarwithy in 1854 as the new vicar. Seemingly uninspired by the unembellished construction, Poole set about rebuilding the church. He employed architect J.P. Seddon and a whole host of craftsmen and materials from Italy and Europe. The Italianate vision was built around the existing chapel and is a unique testimony to Poole's eccentricity; the interior is made up of a fabulous domed ceiling supported by pillars of French marble, wood carvings of British Saints, marble alter and entrancing stained glass windows.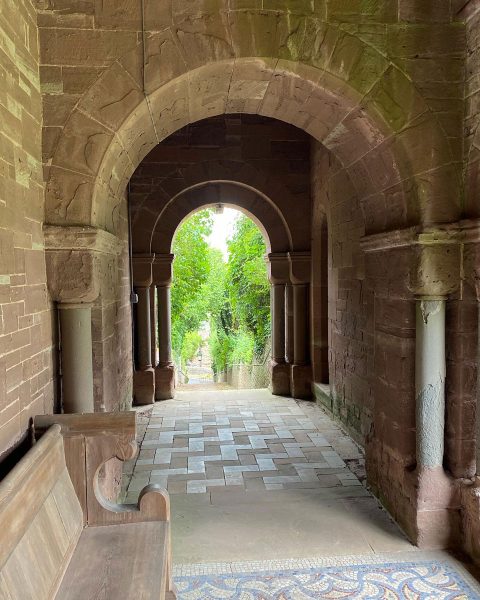 Just down from the church, a three story toll house sits at the side of the iron bridge which was built to replace the ferry crossing in 1876. The River Wye snakes away under Sellack Suspension Footbridge, down to Goodrich Castle and Symonds Yat and beyond to the English Welsh Border.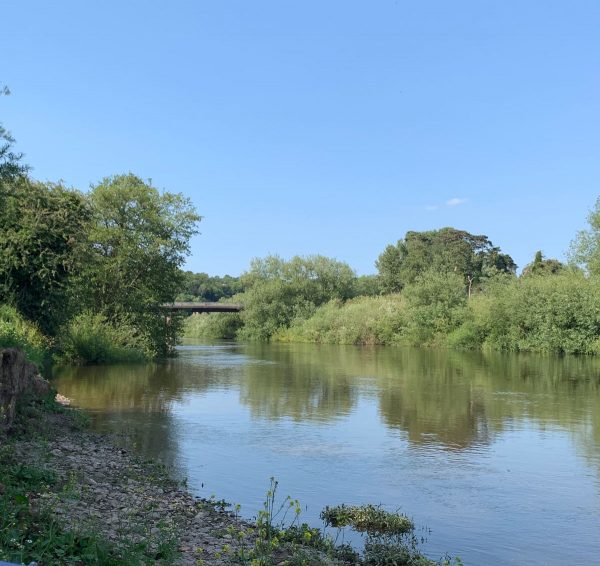 July is the perfect month for walks along the riverbanks of the Wye, teeming with wildlife and glorious sunshine (we pray!) and wild swimmers, fishermen and canoeists come flocking in to spend the summer on the river.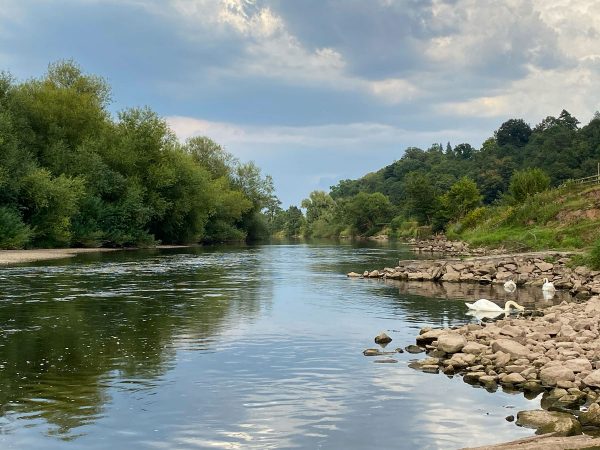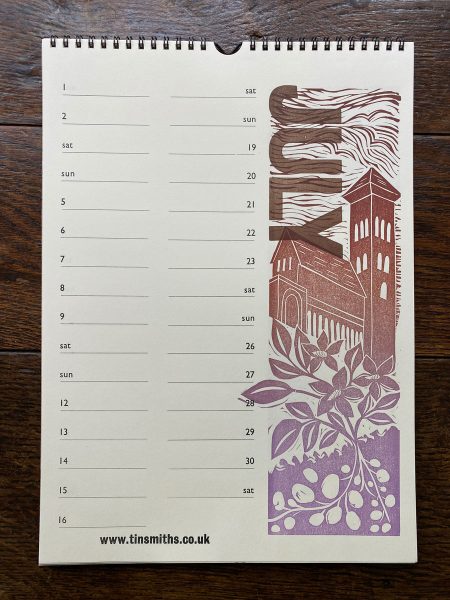 It would be wrong to create a calendar celebrating the flora of rural Ledburyshire without mentioning the vegetable so plentiful in this county. An ode to the famers; during the summer months Herefordshire is a rolling bounty of rich scented hops, jewel-like berries and cherries, cider apples starting to swell and fields upon fields of swaying, purple potato flower.
Photographs by Tinsmiths