We are always delighted when customers send us a picture of their creations in situ. Curtains, blinds, cushions, PE bags, aprons, bed covers even summer dresses or beach bags – we really enjoy seeing the end results and these are very useful illustrations for other customers trying to choose between options.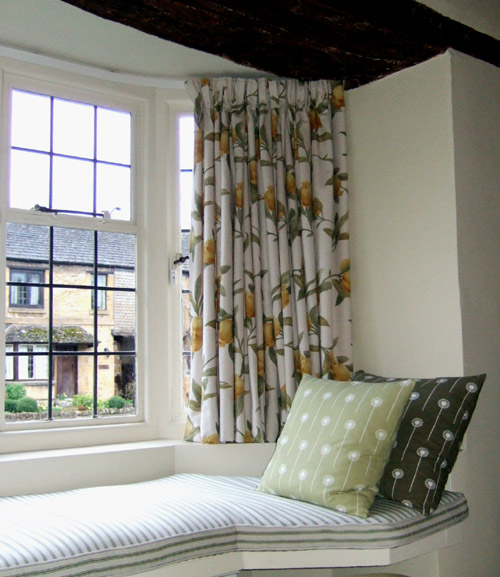 Above: Curtains in Pomegranate Linen Union (bespoke from Tinsmiths Sewing Room by mail order), seat cushion in Ticking I Sage, Square cushions in Dandelion 2 by Angie Lewin courtesy of Sue Gavin. Thank you Sue.
Please carry on sending in your pictures.