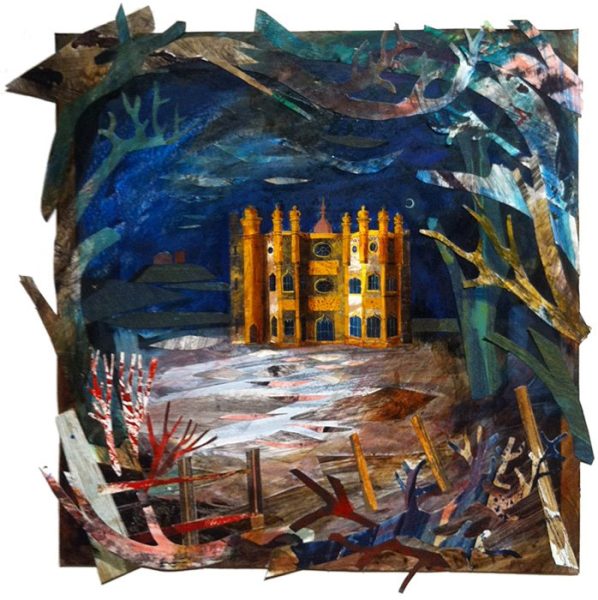 For our 'St. Jude's at Tinsmiths' 2012 exhibition, Ed Kluz has produced this enigmatic collage 'Hope End'. Ed's work is often related to architecture & of late Ed has become fascinated with lost houses & their stories. 'Hope End', the site of which is a couple of miles outside of Ledbury has a particularly interesting & romantic history.
John Claudius Loudon would appear to be the mind behind the marvel, a polymath whose interests included botany and whose work included designs for cemeteries and gardens. Loudon completed his remodeling of the Old Queen Ann house between in 1815.
In 1809 the poet Elizabeth Barrett Browning moved to Hope End with her family. It is often said this residence was what inspired so many of her works, including the wonderful 'Aurora Leigh'
'Green the land is where my daily steps
In jocund childhood played,
Dimpled close with hill and valley,
Dappled very close with shade'
-An extract from 'The Last Bower'
Published in 1844
The Loudon version of the main house was mostly demolished in 1873 and a new house was built on a different part of the estate. It would seem there have been as many as 5 homes built on the site all called Hope End, over the years.  Most recently Hope End House has been popular as a smart bed and breakfast.