With the exhibition about to open and prints EVERYWHERE now might be the time to give a window in to the forthcoming exhibition. Angie Lewin has sent large silk screenprints, lithographs, lino-cuts and exquisite small wood engravings. Two of these will have their first showing at Tinsmiths. Angie will be here for the evening opening on Friday 30th March 2012.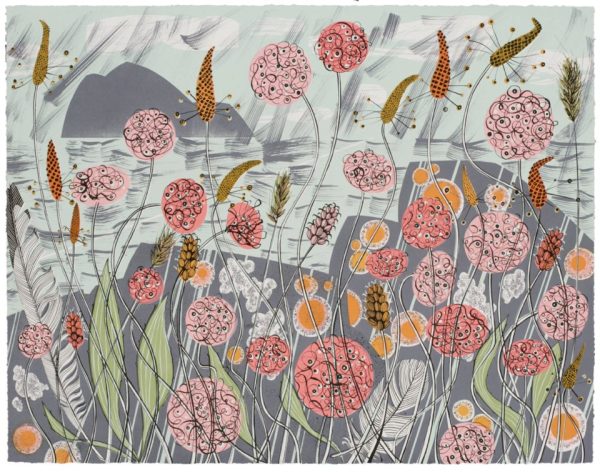 Mark Hearld has had an extremely busy time in the last two years with a series of commissions for publishers including "A First Book of Nature" for Walker Books out later this year. Nevertheless, Mark has provided us with a fabulous new lithograph and a set of four lino-cuts for the exhibition.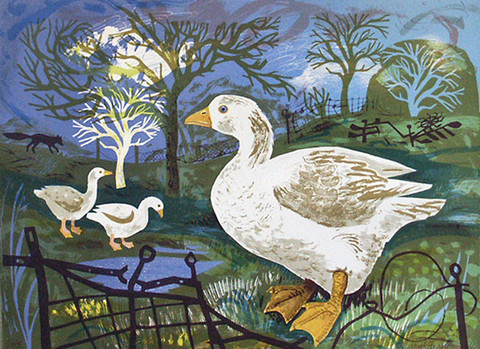 We welcome Christopher Brown to the line-up. Christopher, who is new to Tinsmiths, is an accomplished printer who specialises in lino-cuts. He will be signing copies of his recently published "Alphabet of London" at the exhibition opening. The book displays his humour, his interest in architecture and characters in British history. Limited edition prints from the alphabet will have their first outing at this show.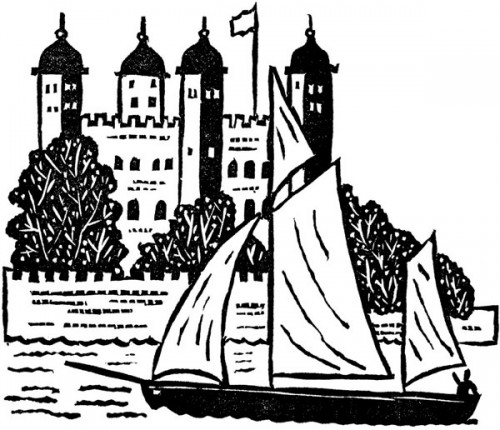 Having met the model for one of Emily Sutton's recent lino-cuts, we are delighted to introduce Circus Dog, one of three circus animals, Elephant and Bear being his companions. Emily is also alphabetically-inspired with her own A-Z emerging as large lithographs – here is "C" for Crockery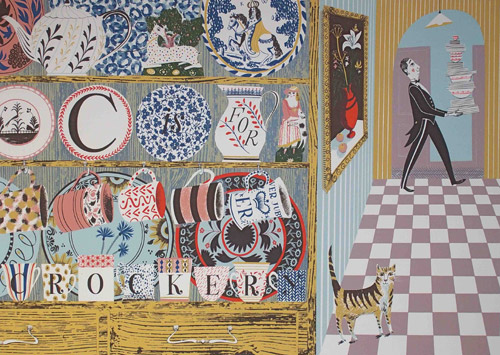 When Ed Kluz visited Tinsmiths in December, he researched and visited the estate at Stoke Edith, thinking that he might use this "lost" country house as inspiration in a work for the exhibition. A large print of Ed's interpretation of the "Stoke Edith" tapestry (now in the V & A) resulted AND Ed worked on to investigate the origins of Hope End, an extraordinary house (now mainly demolished) near Ledbury and we eagerly await the results later this week.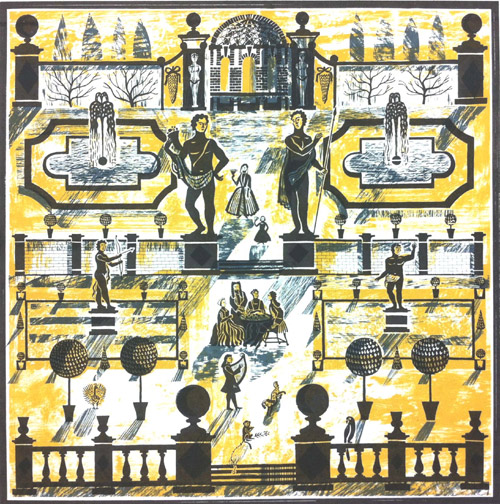 The exhibition is only a few days away now and it will run for four weeks, including the Easter break, so do come along and see the prints and the in the flesh. However, if you can't call in, we will be putting the unframed prints on our site by 5th April 2012. Printed textiles by each St. Jude's artist will form a backdrop to the exhibition and be available by the metre, covering chairs, as curtains, cushions and bags. Please note: our opening hours are as usual over Easter, 10-5pm Tuesday to Saturday.