A sweet, hay-like smell hits you as chair-maker, Lawrence Neal, answers his door. The door opens in to what appears once to have been Victorian Schoolroom, but was in fact the village co-op store. Neville Neal, Lawrence's father moved his furniture workshop to this large, light room in 1960.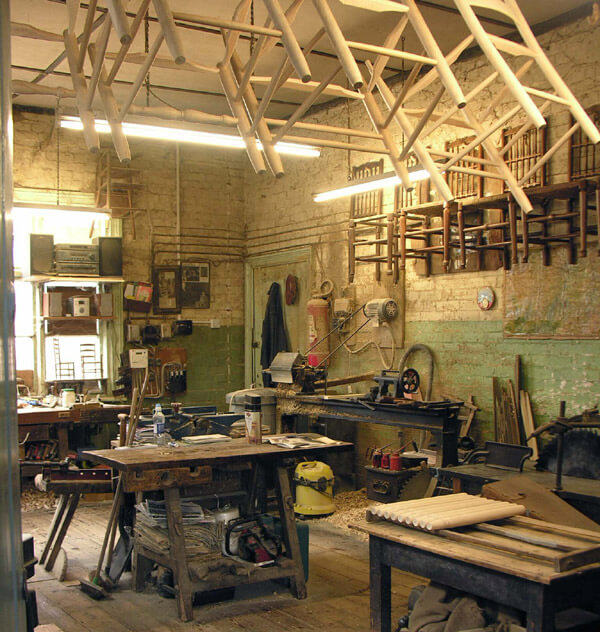 A glance around identifies the parts – parts of chairs carefully grouped, tools equally. Handsome, solid machinery to cut and shape and the source of that sweet smell. As Lawrence's recently lit wood stove cranks up the heat the bundles of rushes stacked in a corner warm. "It's not my favourite job, but just once a year I pull on my waders and harvest the rushes from the Avon", Lawrence tells me.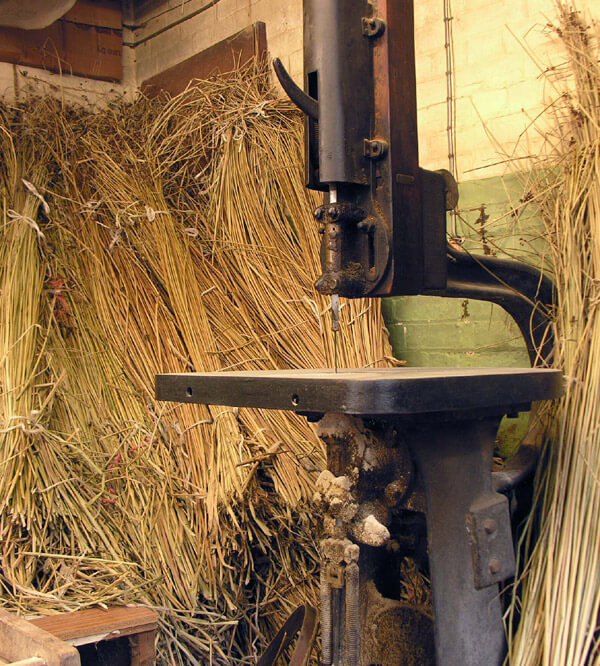 To understand how Lawrence arrived at his chair-making career we need to take a few steps back in time to the early nineteenth century: then country chair-makers (usually called bodgers) were common. Philip Clissett (b.1817) was one of the longest lived of these. In 1890 architect, furniture designer Ernest Gimson took lessons from Clissett and over the next thirty years this experience influenced his designs. Gimson became an important part of the Arts and Crafts movement and established a furniture business in Gloucestershire.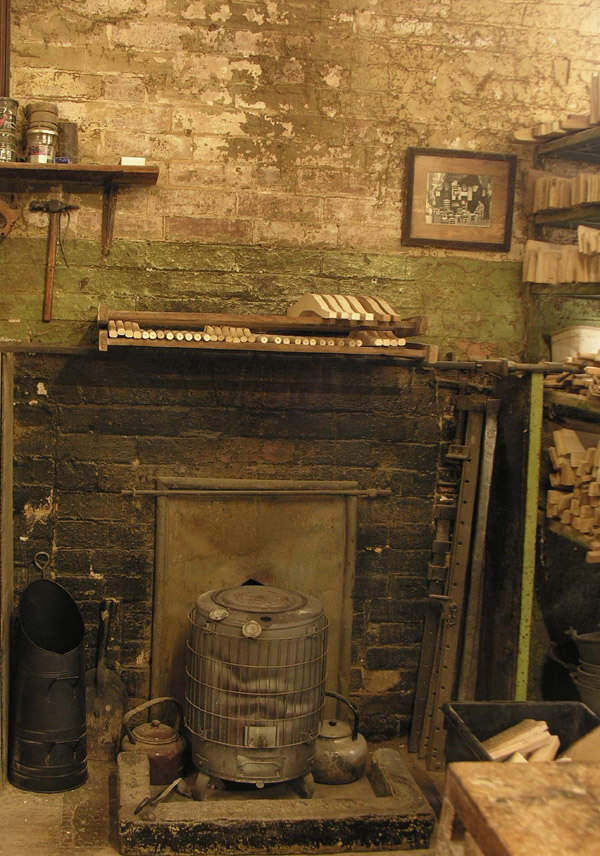 Gimson encouraged a young, local man to take up chair-making. Edward Gardiner worked with Gimson and, after the First World War, set up a workshop in Priors Marston, Warwickshire. Neville Neal, Lawrence's father, became his apprentice in 1939 and took over the business after Gardiner's death essentially making chairs which can be traced back to Clissett. Here we are in 1966 with a busy chair-making business run by father with son, Lawrence, as apprentice. As the maker at the top of a "family tree" of chairmakers, I asked Lawrence whether any other career had been in the frame, "Not really, it was just assumed. I had been in and out of the workshop throughout my youth and when I reached 15 years it seemed natural to learn more".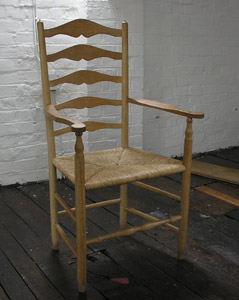 Neville Neal died in 2000 & Lawrence has worked on his own from then on, making spindle and ladderback chairs with rush seats. Now, at close to retirement age, Lawrence really doesn't know what else he would do with his time "There's only so many times you can re-decorate the house", he laughs.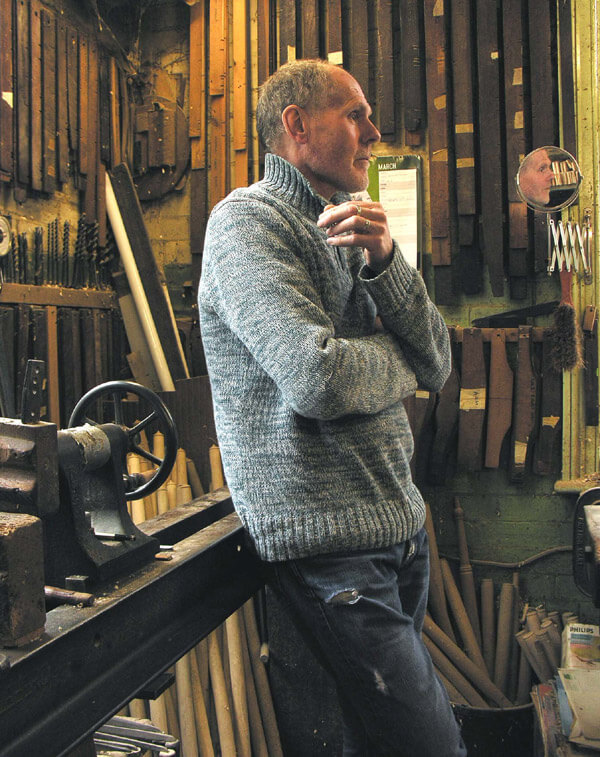 Neville Neal was fortunate to have a child disposed to precision and constancy. Lawrence's working life has a rhythm and regularity that few experience – he selects a year's supply oak and ash and harvests enough rush to complete the seats for the 120 chairs he makes annually. His machine tools are circular saw and lathe, his hand tools include cleaver, axe, chisel, draw knife, clamp and spokeshave. In addition he bends wood using something akin to a burco boiler.

Glancing at the many patterns for chair parts hanging on the workshop wall, Lawrence points out several that he believes began life in Gimson's furniture workshop. "The designs haven't really changed, I still make the chairs made by Clissett, Gimson, Gardiner and my Father." Once you familiarise yourself with these designs you realise why the designs are so constant. The chairs are honest and so well worked out – just the right structure for their weight and purpose – nothing can be added or taken away to any advantage in function or look.

Working from the Wood, an exhibition celebrating the bi-centenary of the birth of Philip Clissett runs from 29th June to 30 July 2017 at Tinsmiths, Ledbury. It features Lawrence Neal's chairs. Other exhibitors, also influenced by Philip Clissett, will be Koji Katsuragi, Sebastian Cox, Mike Abbott, Gudrun Leitz and Neil Taylor. Please contact [email protected] with your name and postal address if you would like to be sent an invitation to the opening. Mike Abbott will be giving a talk on Philip Clissett on Saturday, 15th July at 4pm at The Burgage Hall, Ledbury. Tickets will be made available at www.tinsmiths.co.uk from 1st June 2017.