Once a national centre for hop growing, Ledbury is now encircled by some very fine small breweries producing a great selection of bottled and cask conditioned beers. One such is Wye Valley Brewery at Stoke Lacy, celebrating its 28th year, this year. This family-run brewery has garnered several prestigious awards including Best Drinks Producer for the BBC Food and Farming Awards. Apart from its impressive range of beers, the owners, the Amor family, take a long term view of their business which includes investing in public houses. The brewery boasts five Wye Valley pubs within striking distance of the brewery.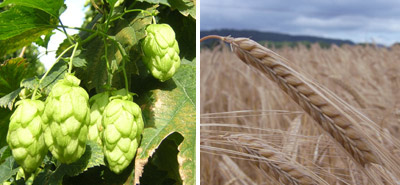 Without being too partial, I would say that until I tasted Wye Valley's Butty Bach I was not a beer drinker – so the brewery can claim this convert. It seems that I am not alone – orders from Russia have recently seen Dorothy Goodbody set off on travels East – so a local beer with international appeal.
A good place to try lots of Herefordshire's ales is our local, "The Prince" just around the corner from Tinsmiths. They always have a good selection of regular and visiting ales.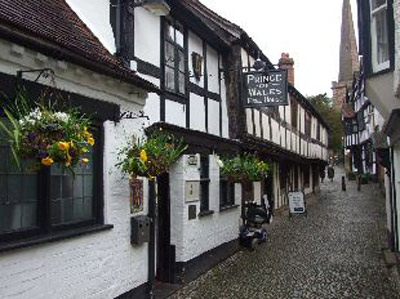 With Wye Valley and other small producers going from strength to strength, can it be long before we see the rise of hop-growing in East Herefordshire?
Other breweries near Ledbury to look out for are: