This year with our calendar we have gone for a different format; a folding desk or pocket calendar, each month with it's own exquisite wood engraving. As ever the calendar has been skilfully printed by Martin Clark at the Tilley Printworks here in Ledbury.
The wood engravings were purchased at the local Flea Market in Malvern a few years ago, stacked in cardboard boxes under the traders table it was not immediately obvious just what treasure they were. When I got home and looked through the boxes it was obvious that hand cut print blocks were the works of an accomplished artist. Among many linocut blocks and Perspex cut blocks (I haven't seen this technique before) were 3 cigar cases each full of exquisite wood engravings, about 30 in each box.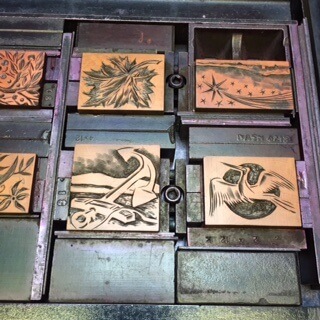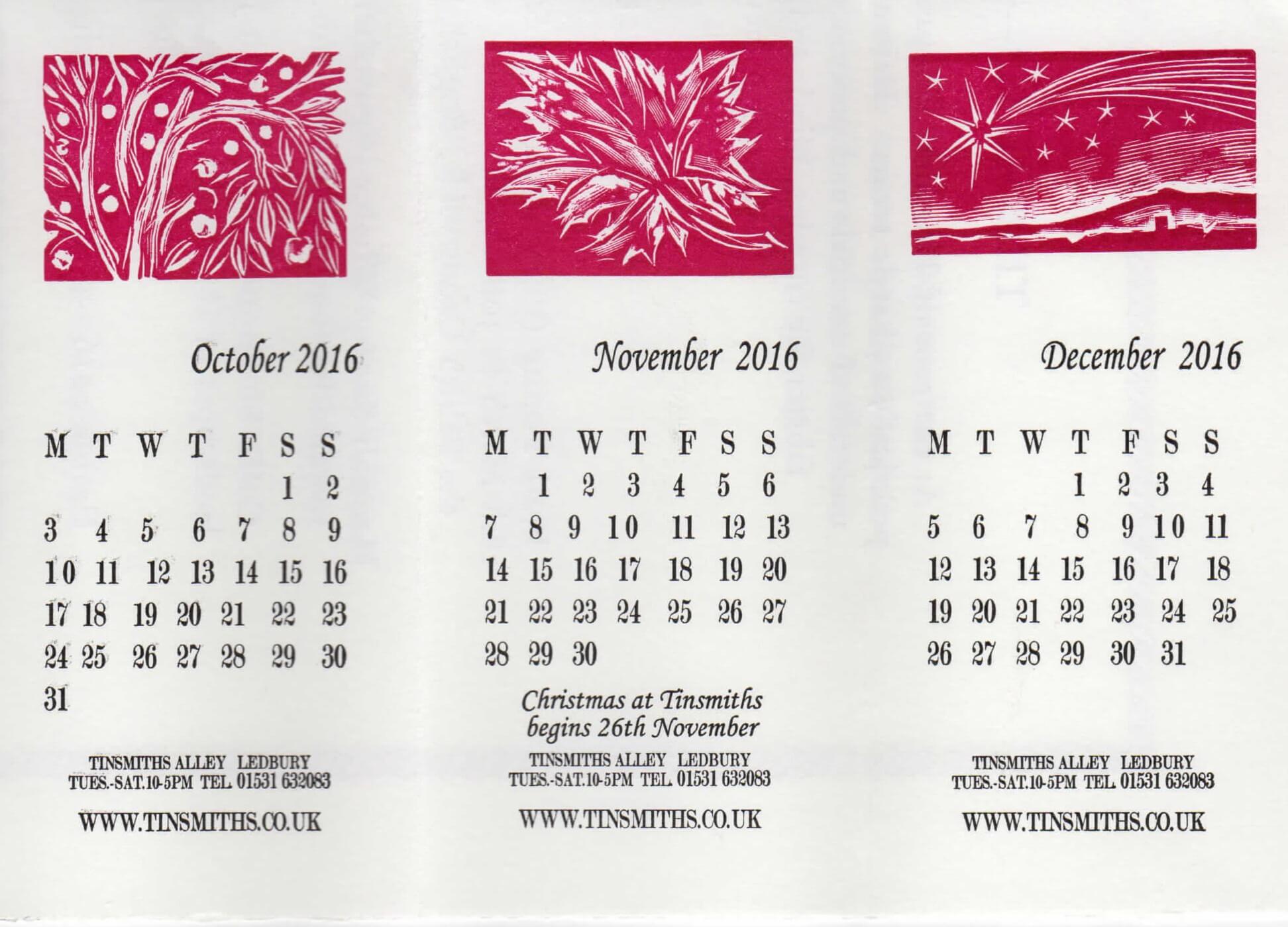 When Martin printed some of these wood engravings the mastery that this artist had over this most exacting of techniques was clear; there were no lines that didn't need to be there, the very deft rendering of tiny features and expressions, the ability to convey an atmosphere to a one colour tiny illustration of a landscape.

John from the Whittington Press identified this mystery artist as Helmuth Weissenborn. Helmuth had been a professor at Leipzig Academy or Graphic and Book Arts, forced to flee his homeland by the Nazis because of his Jewish wife. On arrival in Britain he was interned in the Isle of Man as a category C prisoner. Once released from internment he worked for the war effort in the Auxiliary Fire Service in London. Before all of this Hellmuth had fought in WW1 from the age of 16-19, serving at Arras and in Serbia.
Throughout his whole life the daily practice of drawing and the desire to record and create was the strongest thread; in WW1 he sent illustrated letters home which became a war diary, his academic career at Leipzig Academy was focussed on graphic art and book art, during his time in the Auxiliary Fire Service he made sketches of bomb sites in London (some now in the Imperial War Museum and here is a link to an interview with the artist).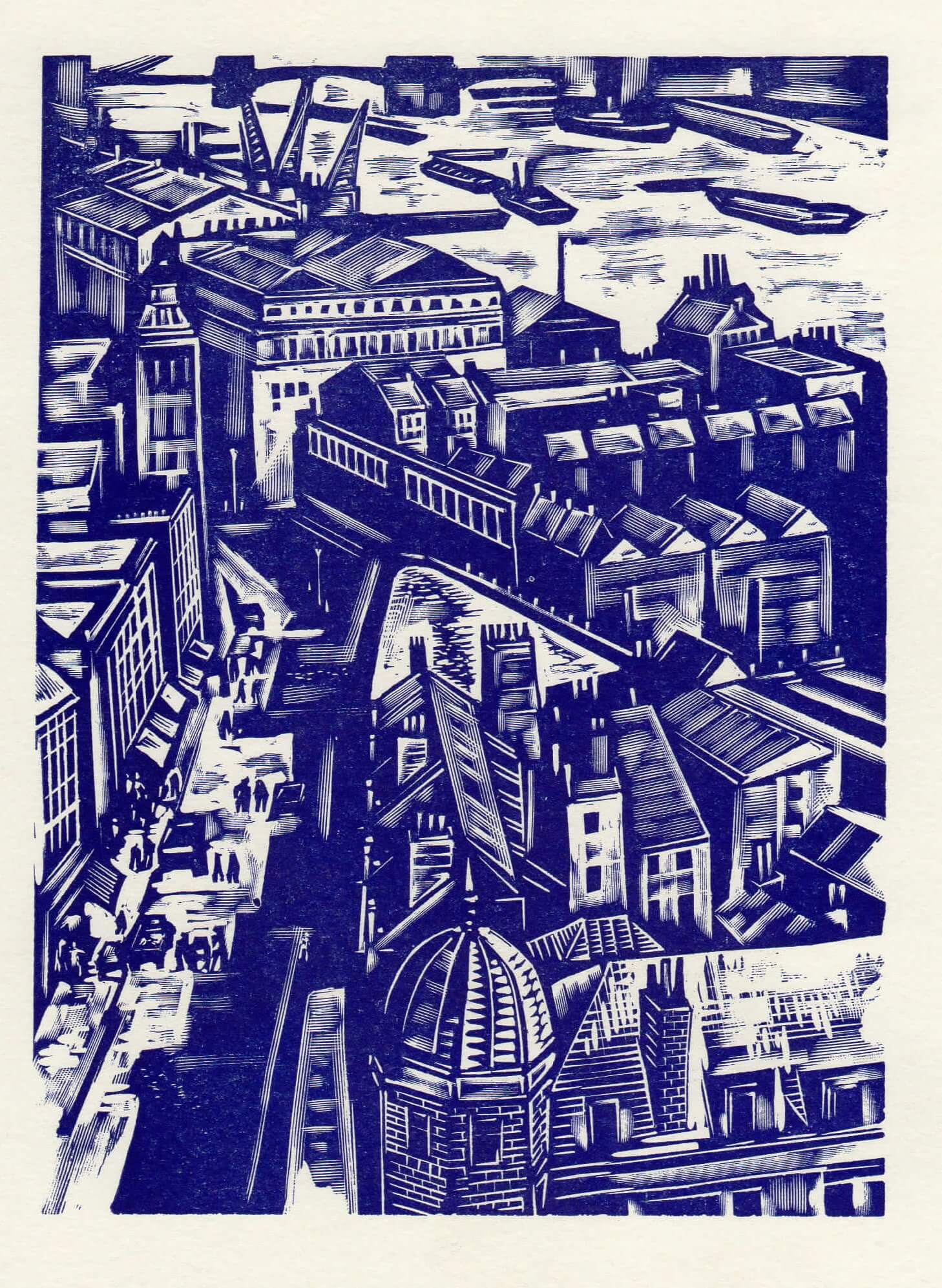 Hellmuth Weissenborn, 'Thames from monument' print taken from cut perspex.
After the war Hellmuth and his second wife Lesley ran the Acorn Press. It was good creative partnership publishing finely printed, hand-set and hand-printed books. Helmuth was an extremely versatile artist; he worked as a book illustrator for 30 London publishers as well as the Acorn Press, and from 1941-1970 as a guest lecturer at the Ravensbourne College of Art.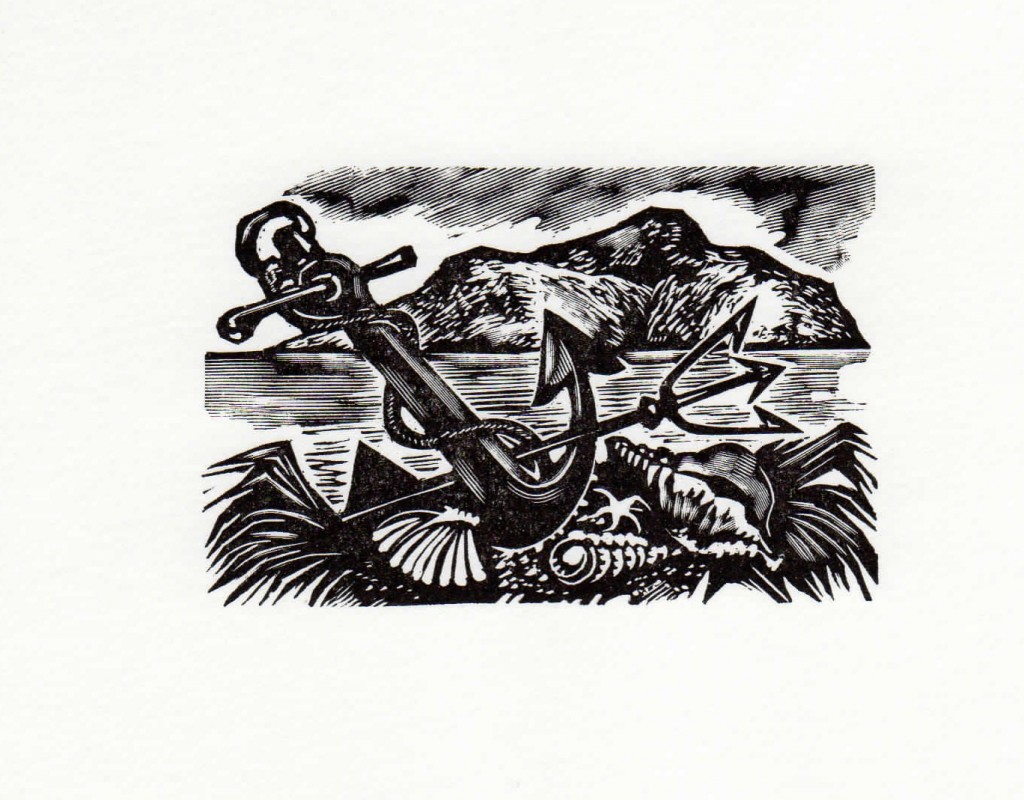 The three cigar boxes that I have were labelled 'Sonnets', and last year I was able to track down a copy of 'The Sonnets' which the illustrations were commissioned for. Printed by The Rocket Press and published by the Acorn Press with a limited edition of 350, the book of course contains the full set of prints, I do not have the complete set – somewhere out there are another two cigar boxes I hope as treasured as mine!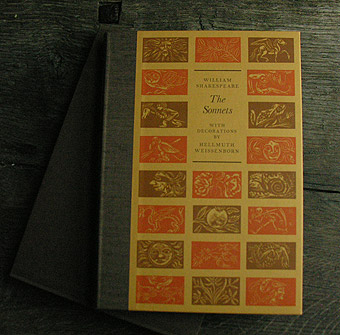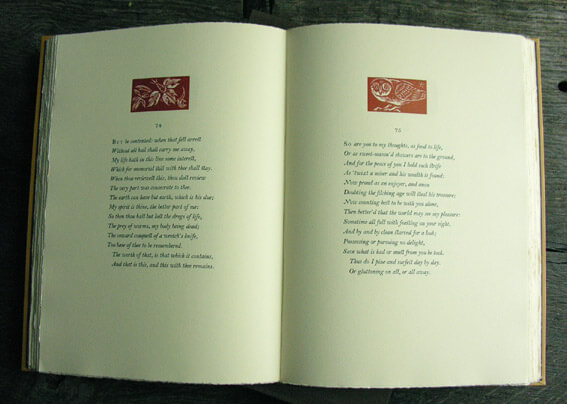 The ownership of these beautiful blocks has always made me uncomfortable, although I treasure them they are not my own but of course very much Hellmuth's. This has made me reluctant to use them, however for this year we have selected 12 to illustrate our calendar. We will have 150 of our calendars for sale with all profits going to the Save the Children Syria Crisis appeal. We feel that this is appropriate, and whilst we cannot know whether Hellmuth would approve, it seems likely that someone whose life was so marked by the turmoil's of the first half of the 20th Century would have much sympathy for those whose lives are being shattered by the turmoil's of our own times.