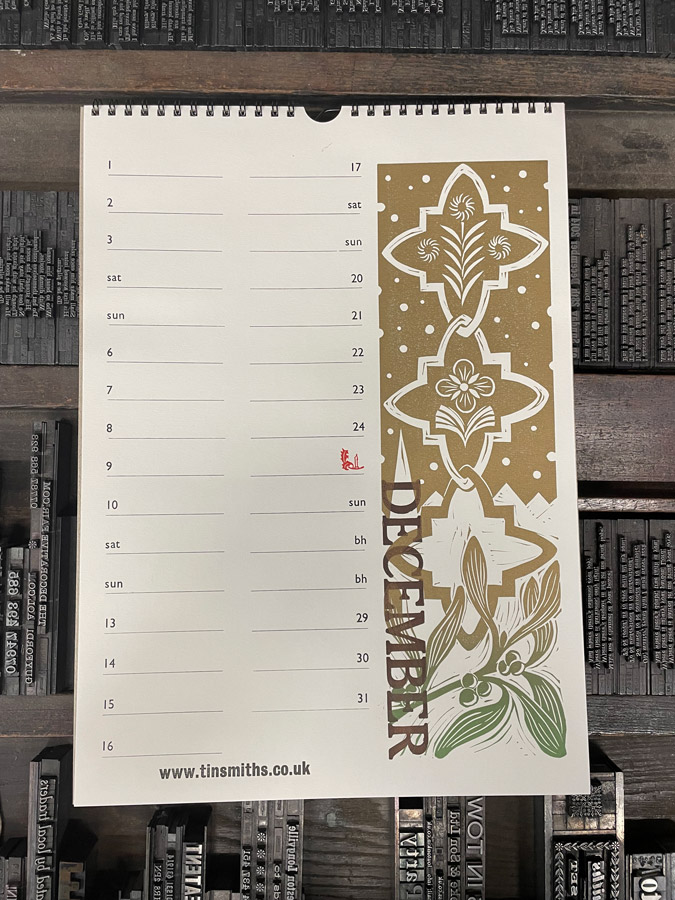 Discovered during its restoration in 1988, the Painted Room is one of the best examples of Elizabethan Wall Painting to date. The Painted Room can be found on Church Lane in the heart of Ledbury. The wall paintings were found during building work and experts from English Heritage were called in and spent 4 months carefully removing the layers of plaster and wallpaper that had been added over time.
The paintings are a repeating design, reminiscent of Elizabethan Knot Gardens. There are bordered areas of biblical text which helped with more accurate dating of the paintings, placing them around 1560-1570. The paintings are likely to have been added by the occupants of the house in keeping with fashions at the time. Members of the merchant gentry would paint imitations of the elaborate and hugely expensive leather wall hangings and tapestries of the aristocracy.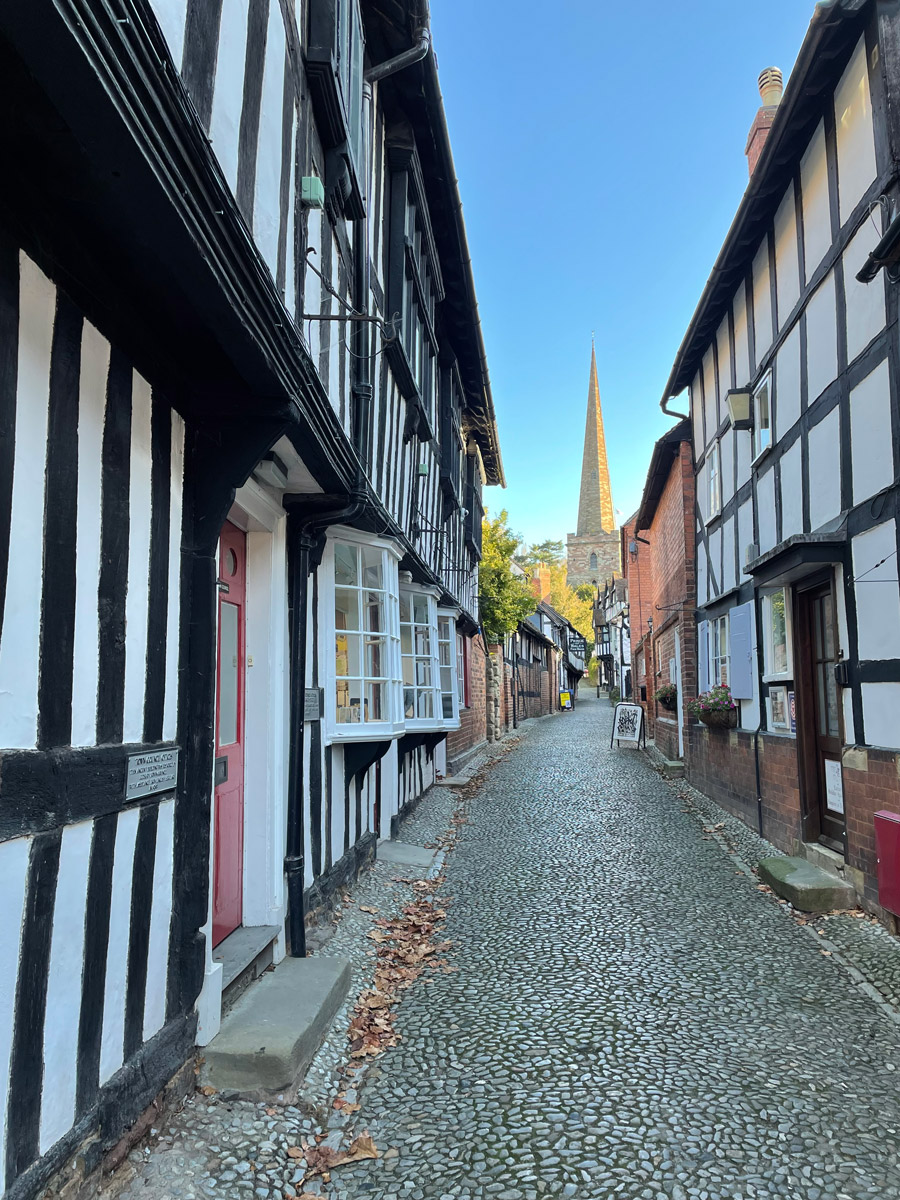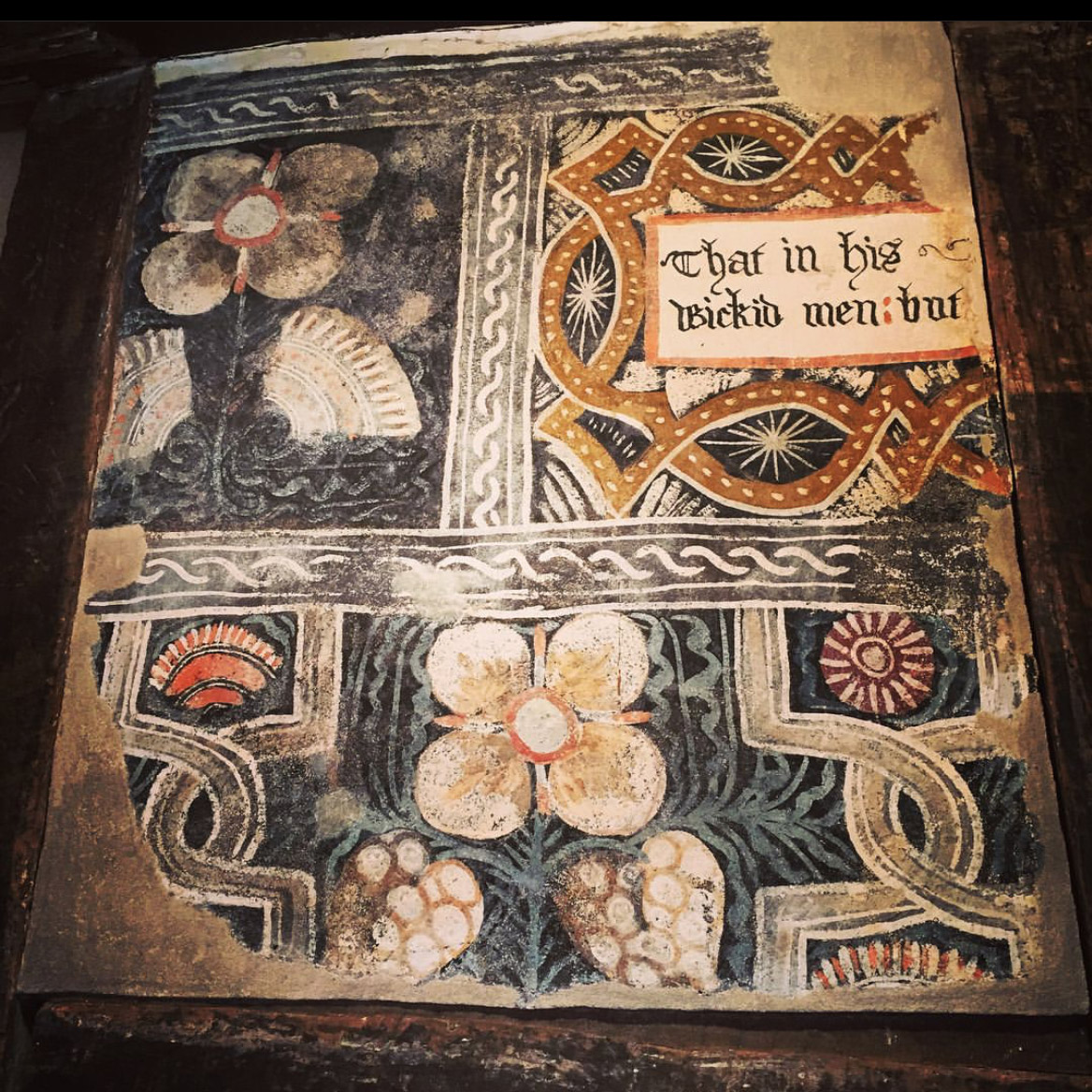 In 2019 Tinsmiths launched the exclusive range of fabrics based on the Painted Room. Consisting of the Elizabethan pattern printed in two scales and a stripe design. All three designs are printed in the north of England onto 100% Linen. The designs were reimagined into a repeat pattern for furnishing fabrics and sent to the printers.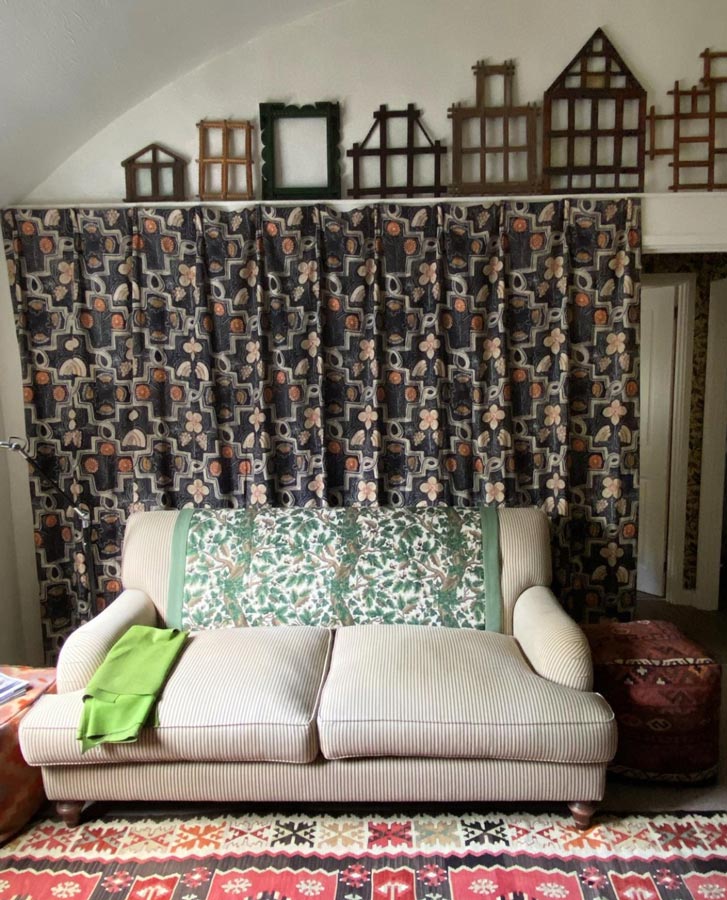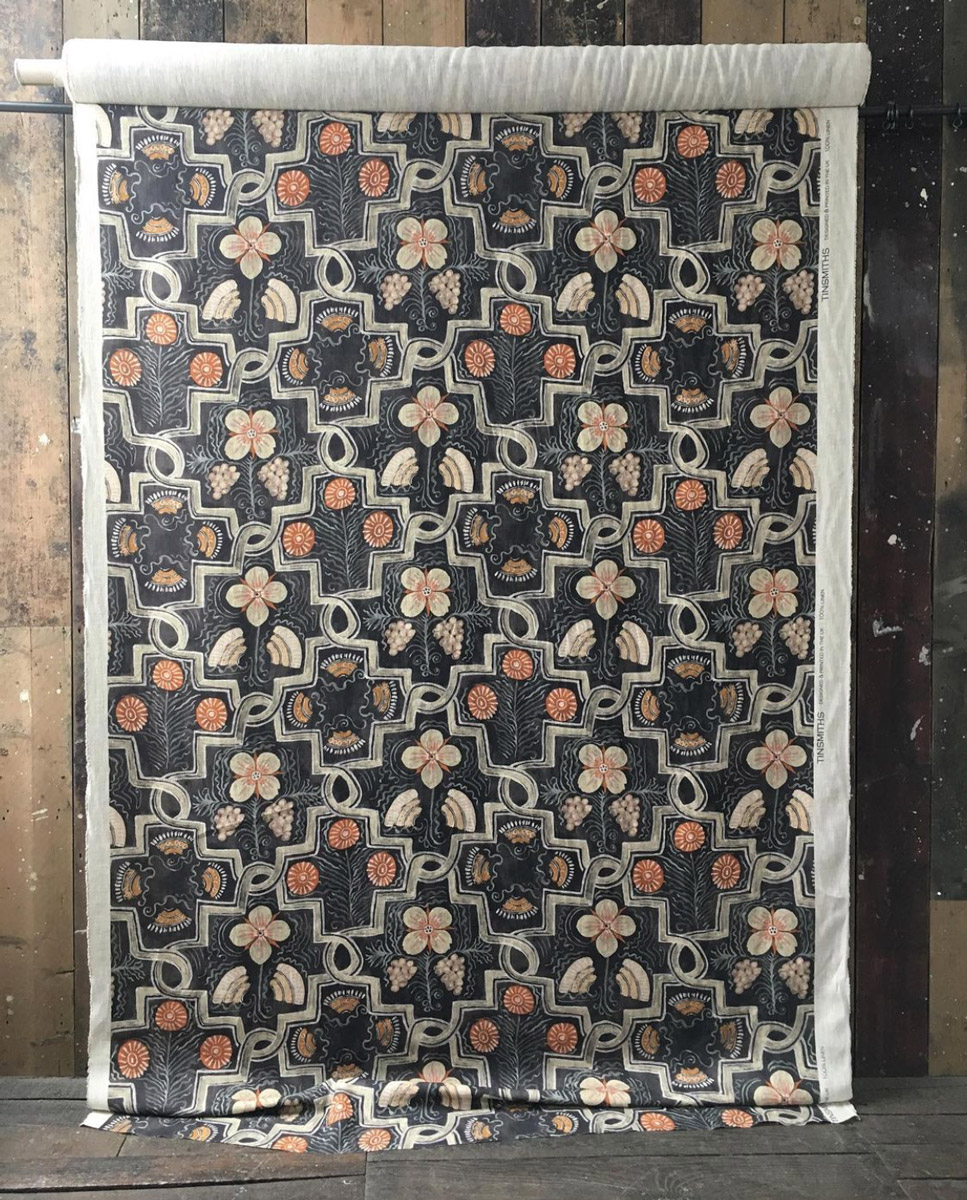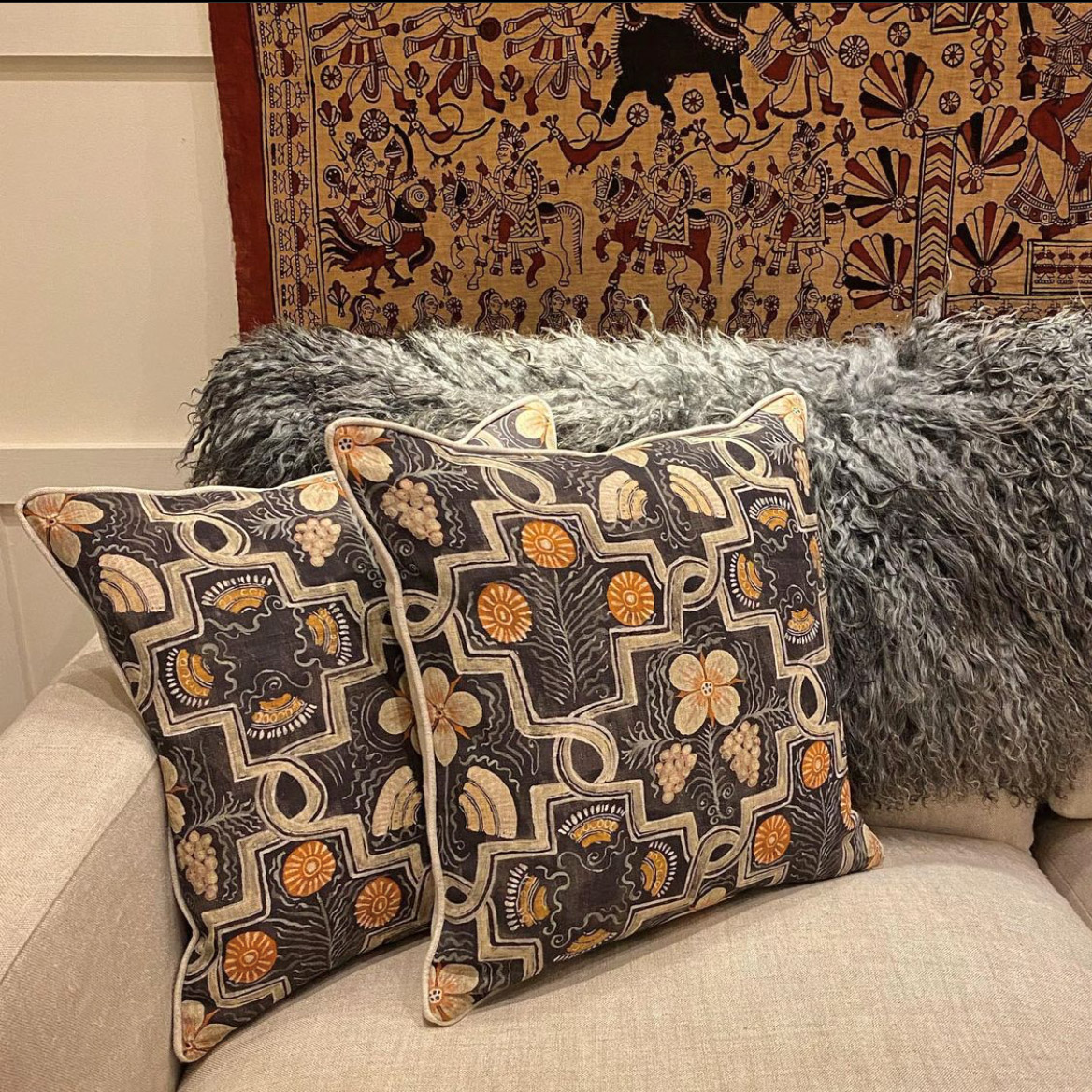 We have since used the Elizabethan Print and Ledbury Elizabethan Stripe through a variety of past products: cushions, box files, notepads and a display curtain for our Ledbury Homewares Shop. Both designs have soft colourways that would be charming in any interior; the fabric has been finished so that it has a fabulous drape and is suitable for both curtains and blinds.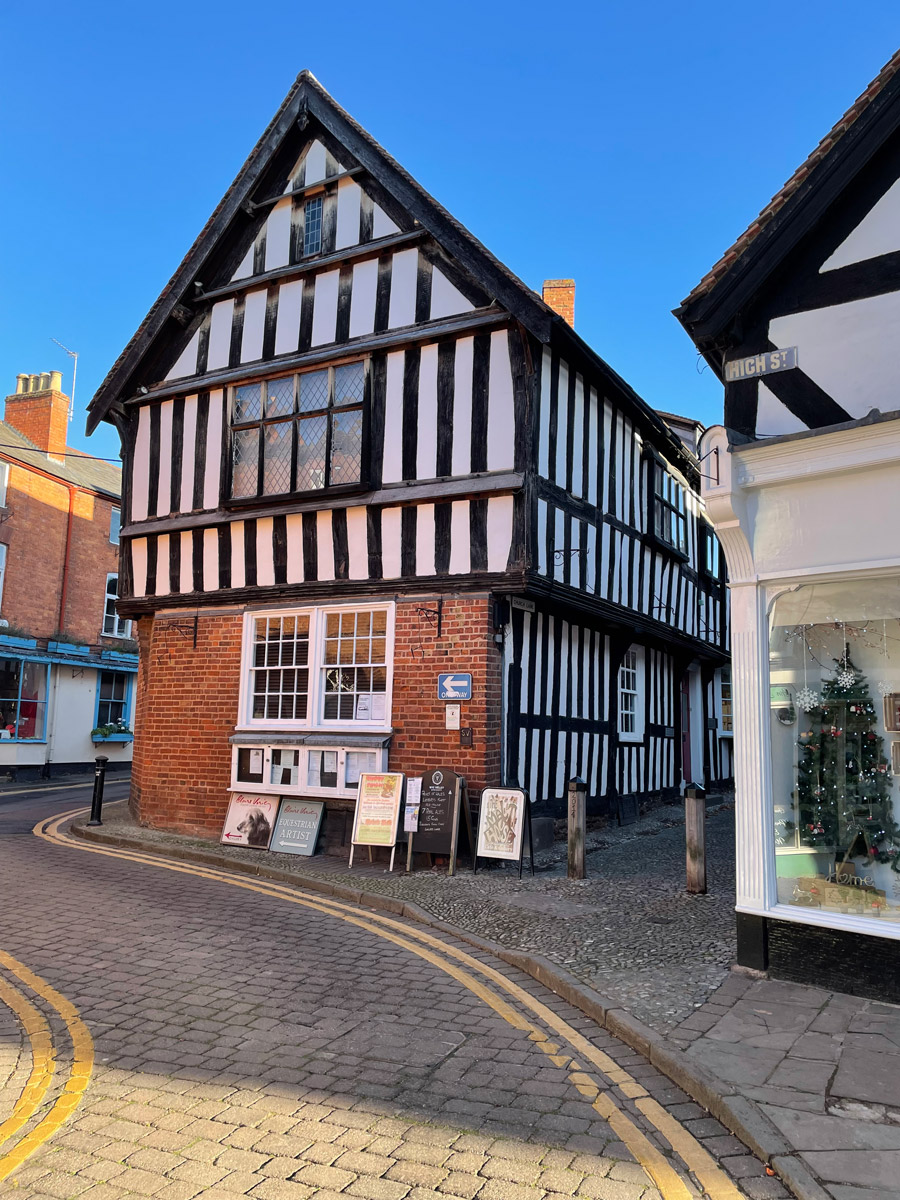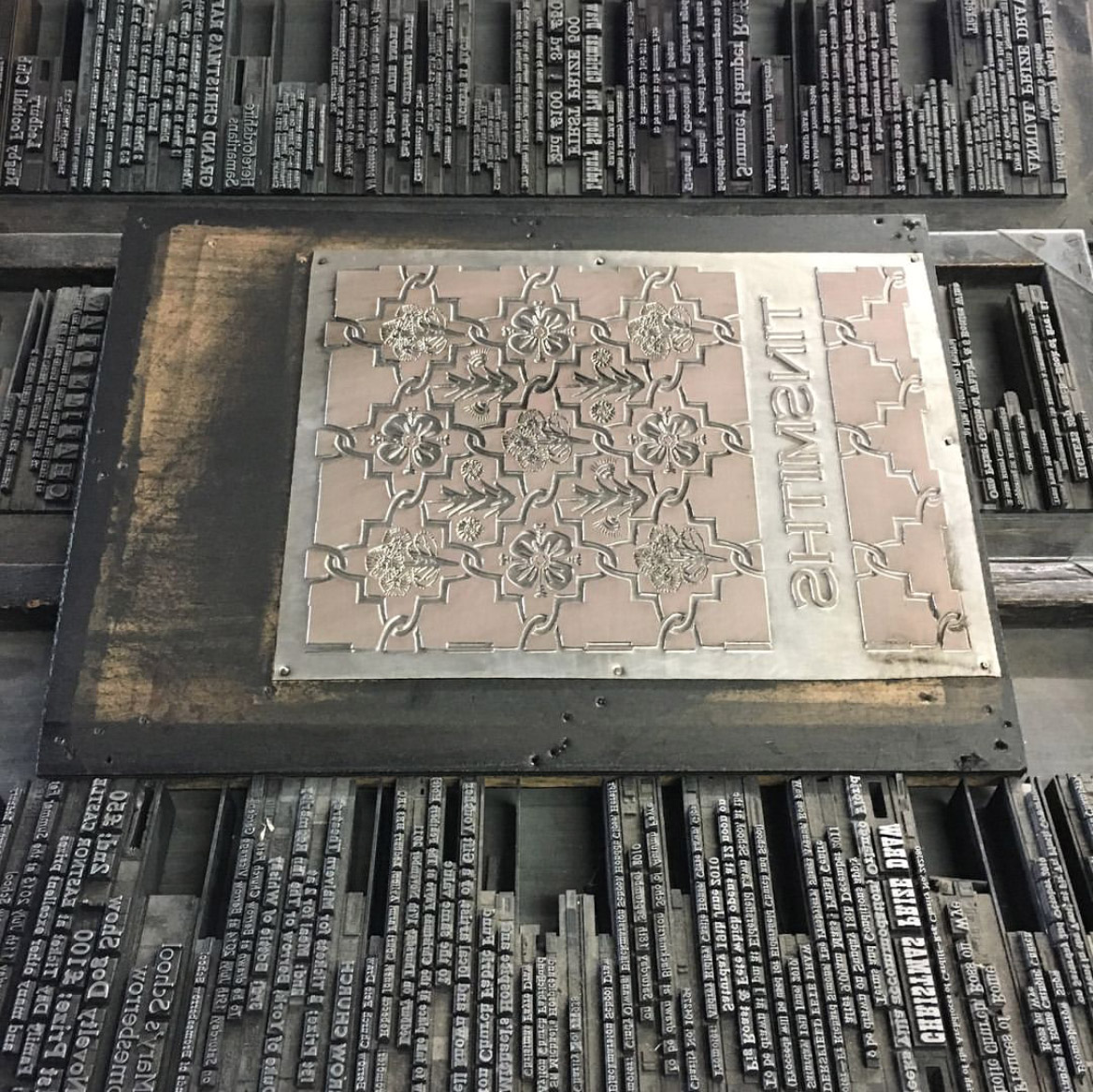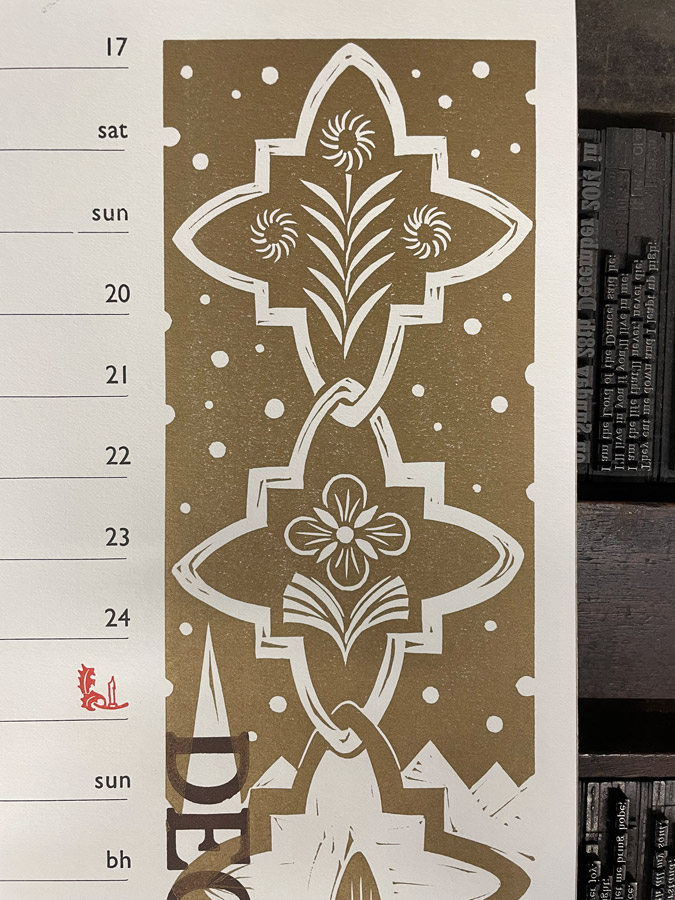 Wonderfully as ever, the painted room has been translated into linocut for the final page of our 2021 Ledburyshire calendar. Anneliese Appleby has used the repeating knot garden motif with her take on the Ledbury skyline and the page sings in festive gold and green.
We look forward to working on broadening our range of in-house designs in the new year and are excited about the possibilities that come with designing textiles.