In a bid to make my lifestyle business provide me a lifestyle that takes me beyond the office I booked a 'Textiles Tour' of the Trans Carpathian region of Ukraine.
I have long been fascinated by the culture and folk art of the people of the Carpathian Mountain region and when I saw that Nataliya (Experience Ukraine www.experienceukraine.co.uk) was running a textile based tour I saw my chance to find out more about this region.
My visit was filled with wonder and delight, but I of course realise that the insight that I gained during a one week visit is limited. This posting is a record of my visit, with my own reflections on what I found to be a most beautiful region.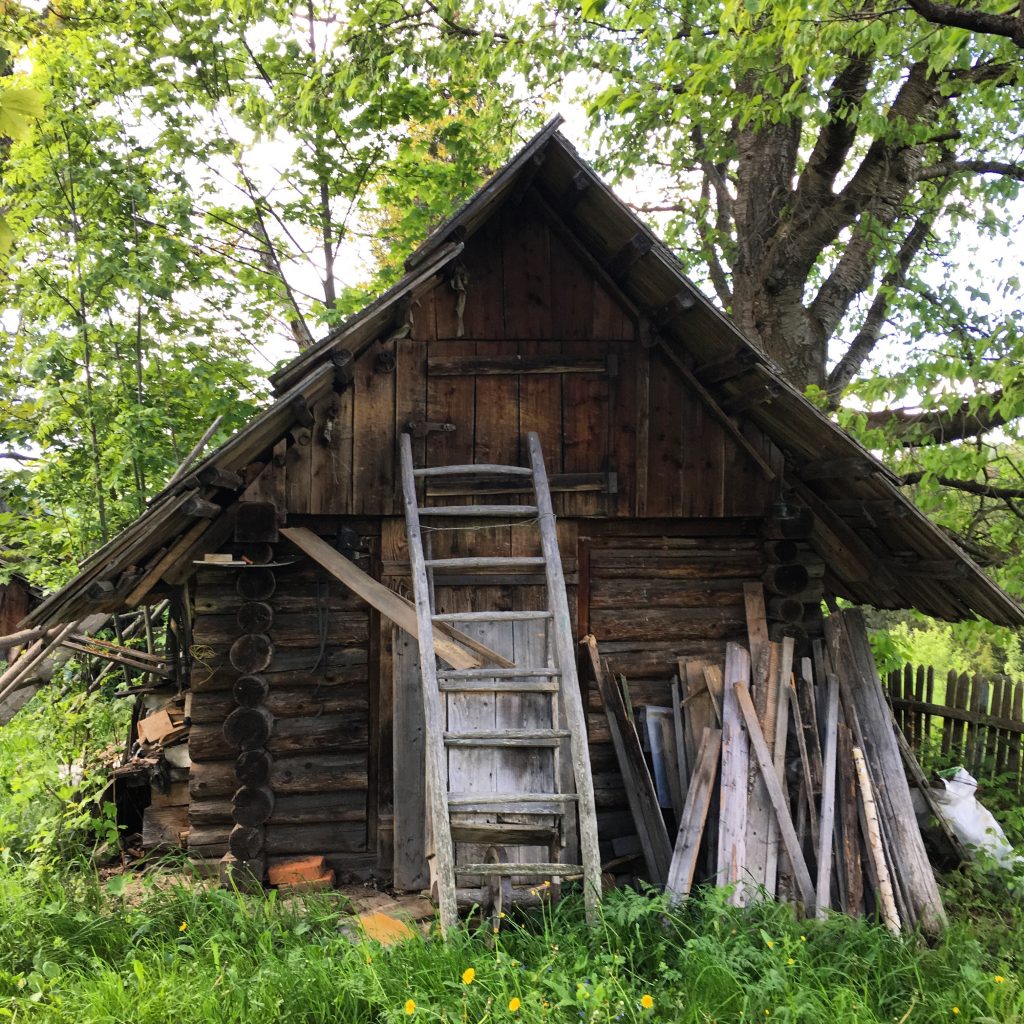 Our first night was spent in Ivano Frankivsk (Stanislav until 1962), a busy and beautiful town with a multitude of churches and lingerie shops! From there our patient driver traversed the very challenging Ukrainian roads across country to Kolomyya which houses a fascinating museum of Hutsul culture and folk art. The Hutsuls are the people who have inhabited this mountainous region for the last thousand years and who have quite a distinct way or life and culture.
The textiles, costume, carving and ceramics traditionally produced in the region are really wonderful. Of course Hutsul folk-art is made from what is plentiful and like mountain dwelling people throughout the world, this includes much wool and wood. With bold sureness of expression, textiles and ceramics display all of the influences which have swept to and fro across this area historically; Austro- Hungarian, Russian, Western European and Ottoman.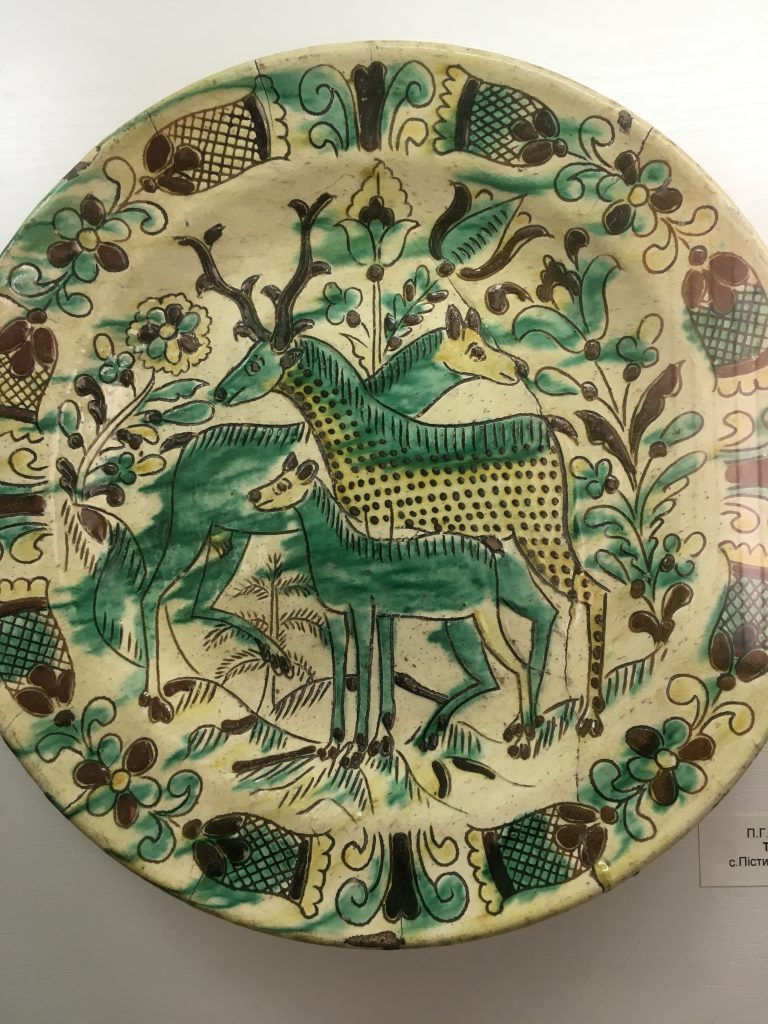 After these gentle introductions to Ukraine the market at Kosiv proved to be total immersion. A market in the broadest and most vigorous sense; trading, meeting, eating and drinking in a temporary world which exists for twelve hours every week. With avenues devoted to butter, to cheese, to socks (hand knitted locally), to sheepskins (gorgeous but mainly from Poland), to Lizhnyk (traditional wool blankets, more on these later), to tractor parts, to harnesses, to honey, to….. well just about anything that you might be able to make or gather and that someone else might want.
Our host in the mountains in was Svetlana. With a small holding in a valley alongside a fast flowing mountain river, in recent years Svetlana and her family have invested in a felting mill for the local Lizhnyk weavers to finish their blankets, a fish farm for very small scale raising of organic trout and tourist accommodation in a very comfortable chalet. Generous and super-efficient she produced a series of delicious meals all made from the freshest produce, organised the felting mill and ran her family home.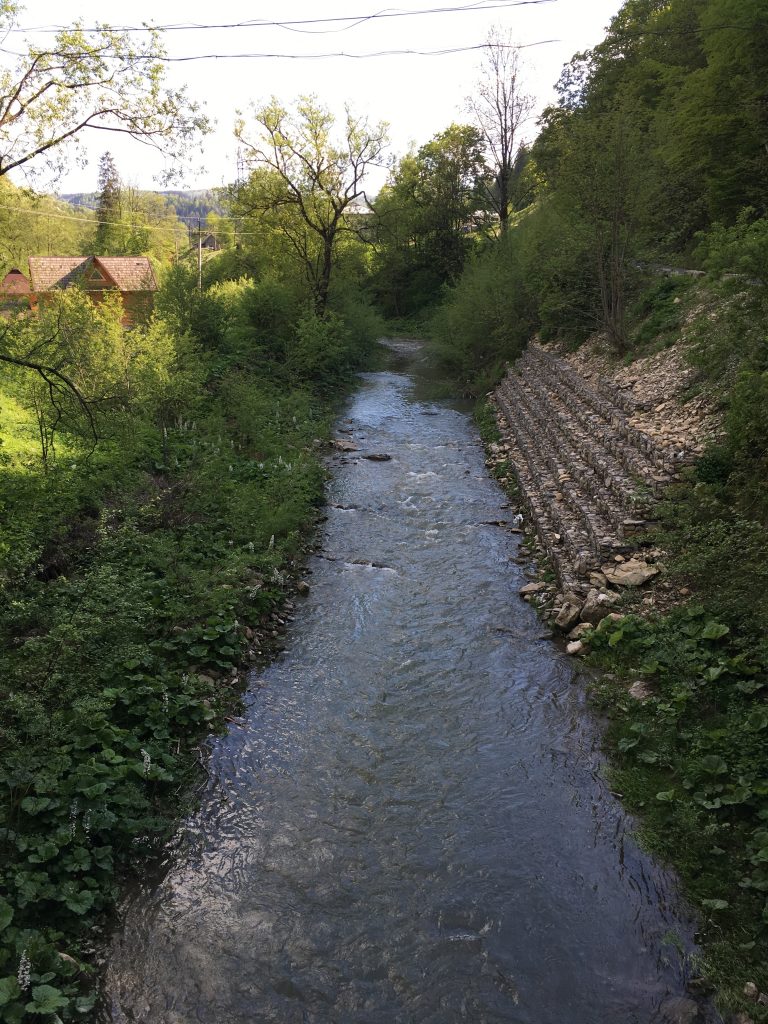 Whilst based at Svetlana's we found out much more about the local production of Lizhnik. Lizhnik are woolen blankets hand woven with the most minimal inputs of any textile I can think of. The fleeces is carefully sorted into colours and tones, then picked through, then washed twice in the mountain streams. Once washed it is sorted through again prior to spinning. The warps are spun reasonably finely, the weft is spun very thickly and with minimal twist. Most of the women in the village have a loom for weaving Lizhnik and their weaving fits in around milking cows, looking after children and all the other chores involved with running a family and small holding. Many weavers stick to traditional patterns such as 'Hutsul Eye', however some are much more adventurous varying traditional motifs with contemporary designs. Once woven the blankets must be felted, for this they are taken to one of the mills like Svetlana's where they are immersed and tumbled in the pure mountain water for up to 6 hours. The Lizhnik blankets provide a vital additional income to the households in this village and meeting the Lizhnik weavers, and in particular Bogdana and her family who very patiently tried to teach me the basics of Lizhnik weaving was an absolute privilege. Bogdana, her Mother and her son Stanislav made my days weaving enormous fun, we often got rather distracted into English and Ukrainian lessons and this combined with Mama's amazing Ukrainian hospitality meant that my progress as a Lizhnik weaver was somewhat limited!
A walk up to the high summer pastures was a magical diversion from textiles. From the village all the way along our two hour hike up the mountain, the meadows were full of the wildflower diversity now so rare in the UK. Orchids of various types were so prolific as to be common and not at all noteworthy. The farming practices in this region have remained largely unchanged since the early 20th century and this has protected the countryside, preserving amazing diversity in flora and fauna species. For the population this does of course mean considerable hard work; hay is cut by hand, potatoes sewn and harvested by hand, cows and sheep are milked by hand, transportation of hay, logs and produce is mainly by horse and cart. 
Once we reached the high pasture we were introduced to the shepherd who with the aid of a couple of dogs looks after 130 sheep for the four summer months that they are grazing up on this pasture. He milks the sheep, making cheese which is smoked in the hut that is also his shelter. The high pastures are like another world even more removed from my own version of normality, the peace and beauty of the surroundings on a warm spring day was really moving.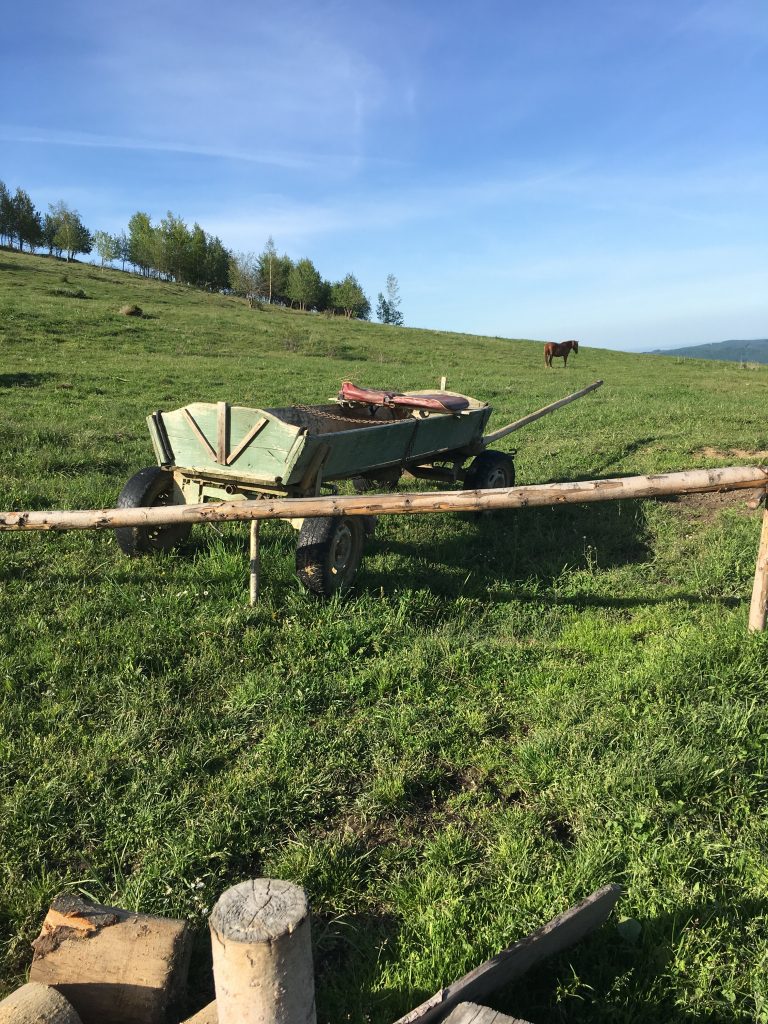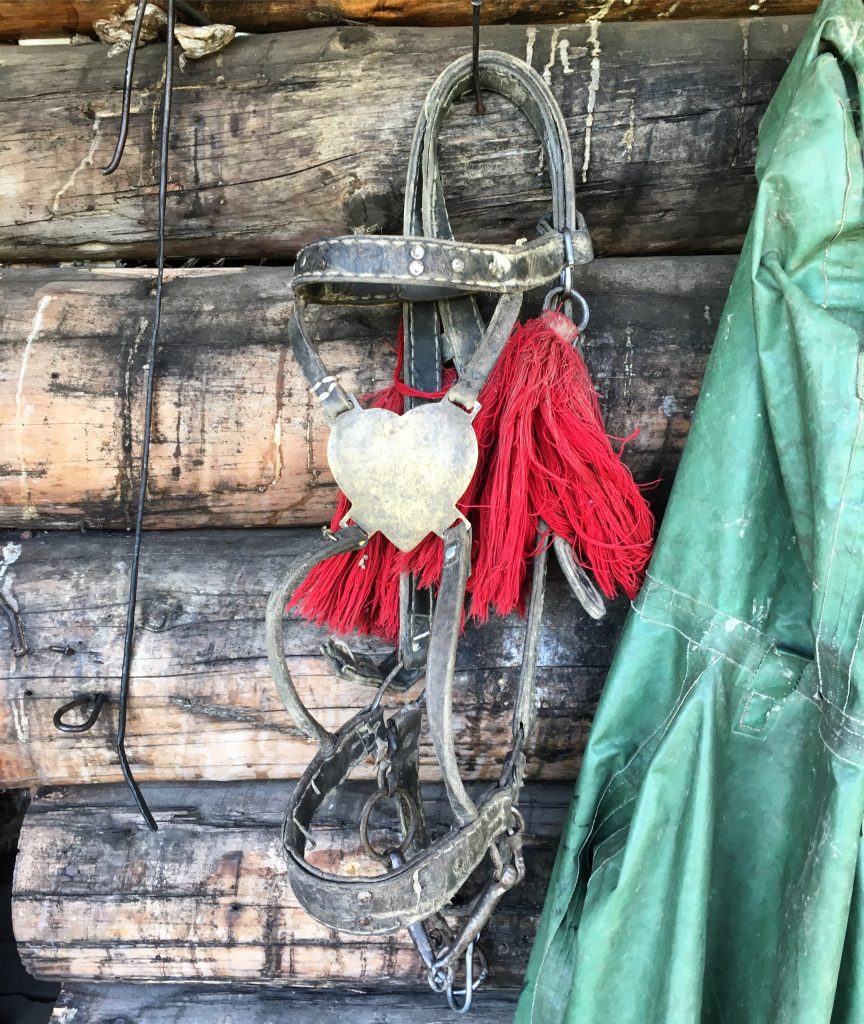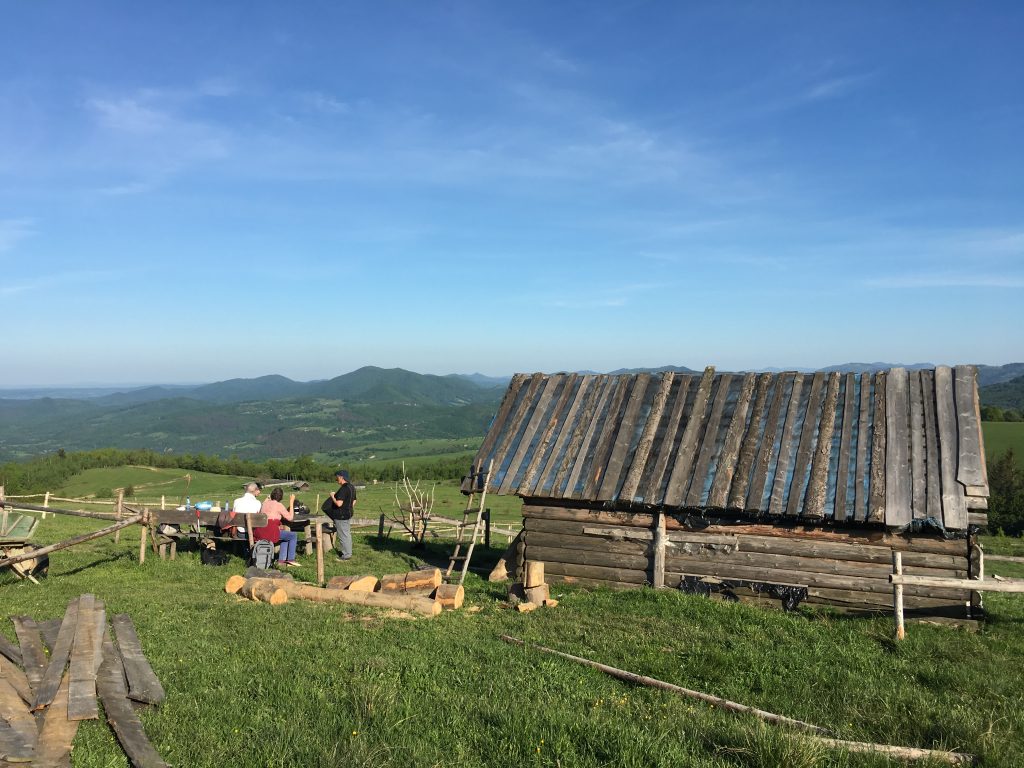 Our last couple of days offered a complete change of pace in the enchanting city of Lviv. The architecture in the city centre proclaims the cities heritage; the swagger of Austro-Hungarian blended with local influences and those from Poland and Germany. More than any other city I have visited recently it felt like a city that lives and works. Vibrant and busy but without the extreme affluence found in other major European cities which so sucks the life and soul out of city centres.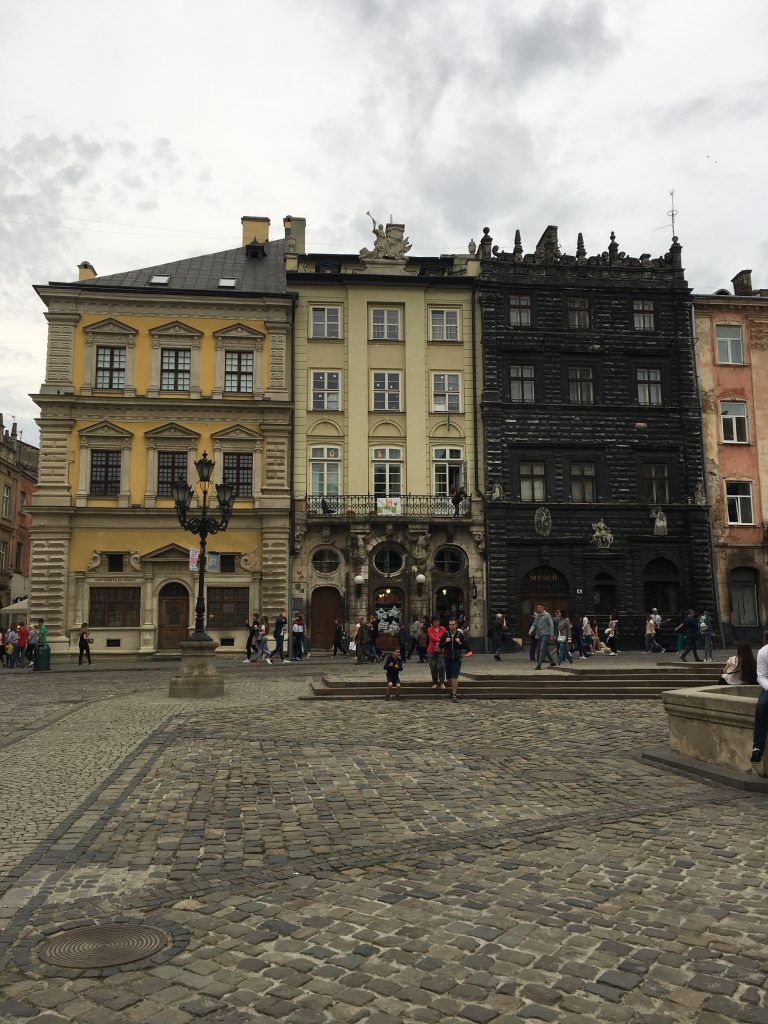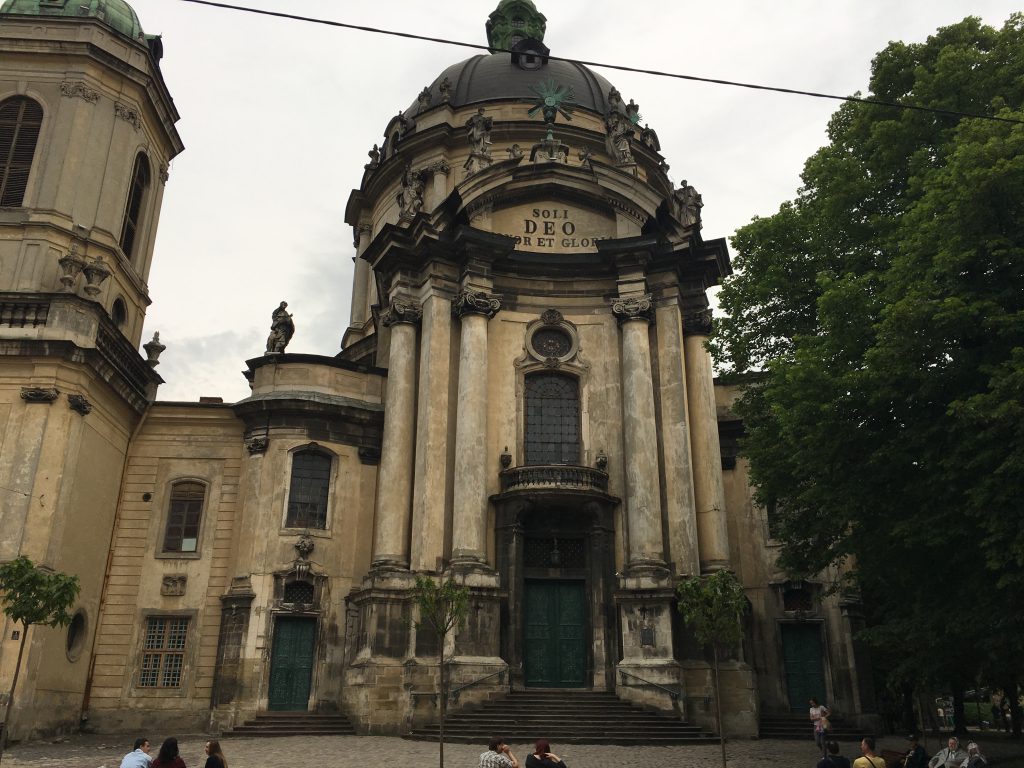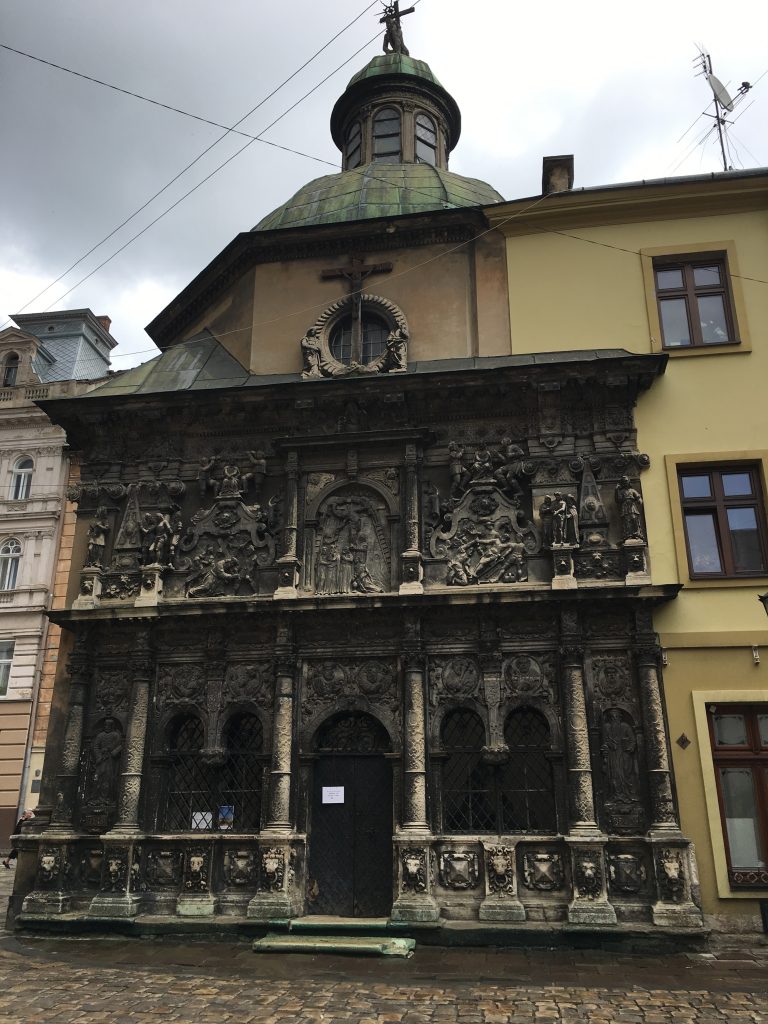 With so much to see and just a few hours available Nataliya suggested the Andrey Sheptytsky Museum particularly known for it's very large collection of sacred art as a final treat. It really was such a treat, the Icons were very beautiful and our museum guide was so knowledgeable it was an absolute privilege both to see these pieces and have the benefit of such a wealth of understanding in the history, significance and social context of the work that we were looking at. Religion was not allowed during the Soviet times and the survival of so many of these treasures is a wonder in itself. The museum was founded in 1905 and during the Soviet times the museum authorities successfully argued the case that the Icons should be classified as folk art rather than religious art. This, combined with the efforts of local communities not to lose their precious sacred art through removal and effective hiding of work from churches means that this national collection contains 140,000 pieces, more than a life's work for the team of conservators who work to maintain and preserve the collection.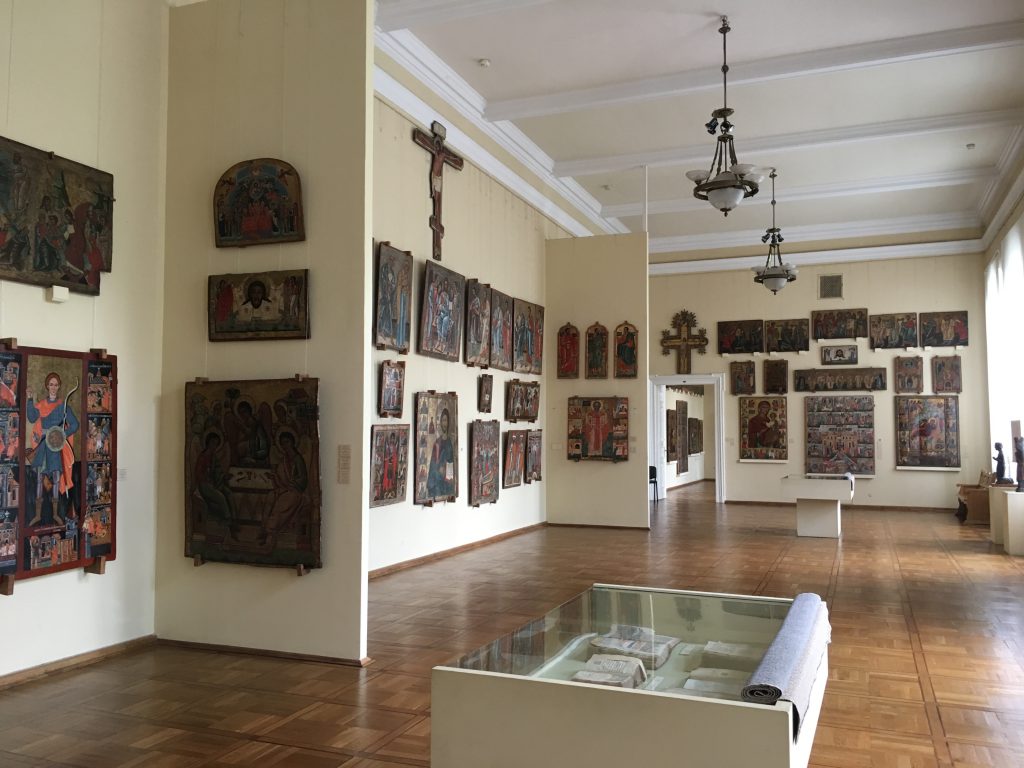 Visiting the Ukraine was a leap in the dark for me, I had little idea of what to expect. So thank you Nataliya for showing me so many facets of this stunningly beautiful region, providing many opportunities for me to meet really wonderful people and enjoy extraordinary levels of hospitality. This blog post really does not begin to cover all that I saw and experienced during the trip; the many wonderful meals, the music and dancing, the meeting of minds, the deserted wooden houses, the disturbed hedgehog, the nesting storks, the sublime honey, the profoundly moving church service, the freshness of the food, the new perspective on European history…….and the vodka! I can't wait for my next trip!
Ukraine is undoubtedly in a tight spot just at the moment, however the country seems so bursting with natural resources, the people so charming, creative and energetic that I wonder how this could be and wish profoundly that positive changes come for the people of Ukraine.