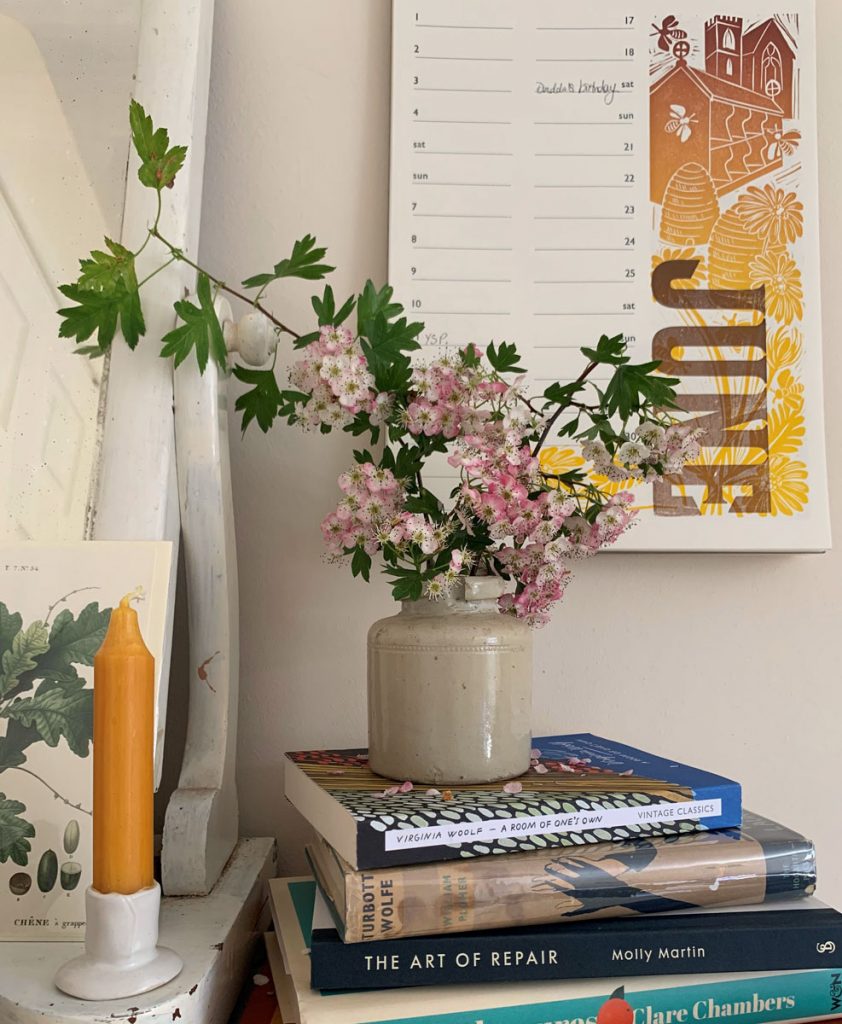 As I fold back the page of May in my Tinsmiths Calendar, I am greeted with the rich honey-coloured inks of June's joyful yellow page glowing back at me. My mind wanders back to a visit to Hartpury Church and Bee Shelter last year and its' rich history enthrals me once again.
The Bee Shelter can be found at St Mary the Virgin Church at Hartpury, Gloucestershire situated at the back of the churchyard. The shelter is highly decorative and is, quite rightly, a listed building.
The shelter was built in the middle of the 19th Century by a local stonemason and made out of Cotswold Stone. It's initial chapter somewhat hazy, the shelter was rediscovered in 1957 by the International Bee Research Association in the garden of Nailsworth Police Station. Members of the Gloucestershire Beekeeping Association dismantled the shelter and moved it to what are now the grounds of Hartpury Agricultural College. As the college expanded, the site became unsuitable for the protected building and it was considered at risk. Hartpury Heritage Trust stepped in and the Bee Shelter was resituated once more, this time for good, in the churchyard at Hartpury Church. Complete restoration ensued and the building was 'reopened' in 2002.
In its day the shelter could house at least 28 working skeps and would have been home to some 840,000 bees.
The use of wicker or straw skeps to keep Bees dates back to Anglo Saxon times and was only pushed out when the introduction of wooden bee hives came about in the 1850's.
In this year's ' Ledburyshire' Calendar Anneliese Appleby has depicted the shelter and skeps with the church so wonderfully. The page of June comes alive in rich yellows, with honeybees busying themselves amongst the Ox-Eye Daisies.
Hartpury Bee Shelter is one of Gloucestershire's hidden gems and really is worth a visit, especially in the warmer summer months when the trees are lush and full. There are fantastic footpaths around Hartpury which incorporate St Mary's Church; a classic route is the Hartpury Circular Walk of about 6.5km and can be started at the church. Variations of this route can incorporate the Tithe Barn and Hartpury Mill and can lead you on to the track bed of the old Gloucester to Ledbury Railway.
Rehanging my calendar, I am uplifted at the thought of balmy June evenings spent in the cool meadow grass of my Dad's garden with the hum of bees and insects around me.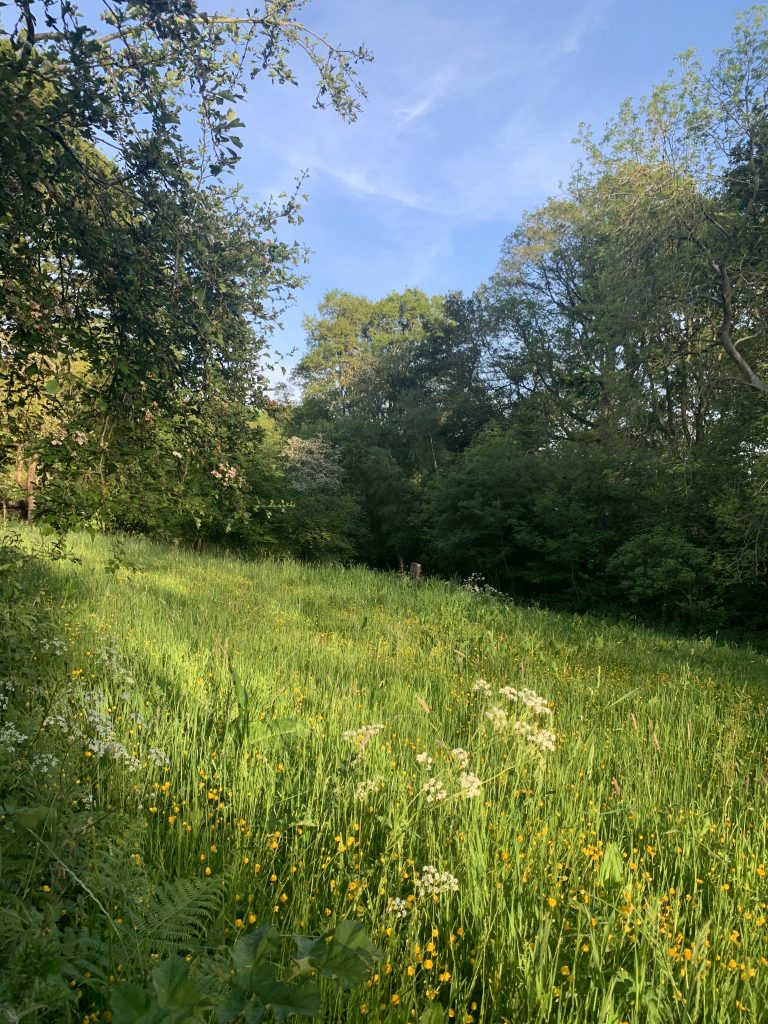 Donations from the proceeds of Tinsmiths 'Ledburyshire' Calendar 2021 have been made to the following charities: