Daring to scrump a bite of one of the millions of little apples from the acres and acres of Herefordshire orchards will inevitably result in the screwing-up of the mouth and ejecting of its contents. These are not dessert apples, not for the table, these little apples have a nobler destiny – they will be milled and pressed for their juice and turned into cider.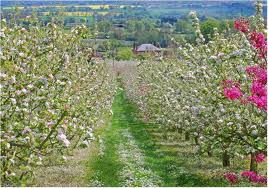 Cider-making in Herefordshire dates back to the middle ages and orchards of cider apples and perry pears are a significant feature of the county's landscape. Once such a ubiquitous drink of farm workers that part of their salary could be in cider. Its popularity has ebbed and flowed during the last 50 years, but in 2013 we see a thriving industry  with established makers such as Bulmers and Westons being major local employers and a growing band of craft cider makers adding variety with, for example, some "normandy" style bottle-fermented fine cider and perry. Twice a year the Big Apple Association stage events – one at blossom time and one at harvest – that celebrate English apples, pears, cider and perry.  Blossomtime is held at Putley Village Hall and comprises a competition for the best cider and perry in a series of classes – draught, novice, bottle-fermented, sweet, medium, dry. Judging takes place on the Saturday and on Sunday's tasting event visitors can take wee drams of whichever cider or perry takes their fancy. Having found your favorite, bottled and flagons are available to buy directly from the cider-makers. The event has a lovely atmosphere and it is easy to spend a couple of hours in the company of a very small tasting cup.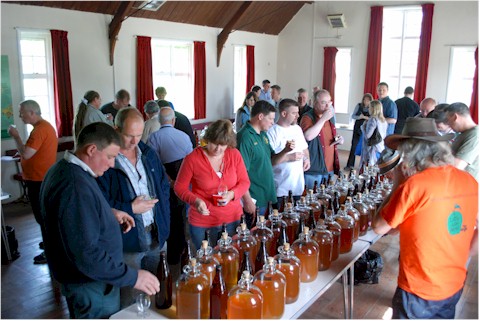 Blossomtime (5/6th May 2013)  is a excellent opportunity to sample and familiarise yourself with products from craft cider and perry makers. Centred around Putley, near Ledbury, 'The Big Apple' (peopled by volunteers from the seven surrounding apple-growing parishes) manages a full weekend programme, which includes orchard walks, talks, live music, lunches and apple teas. Have a look on their website for times or pick up a leaflet for a self-guided walk from Putley Village Hall.
So much a part of the Herefordshire's heritage, Herefordshire Cathedral programmes an "extra" and specific celebration of the orchard produce into the programme of services, a kind of cider rogation,  held during apple blossom time,  on 9th May.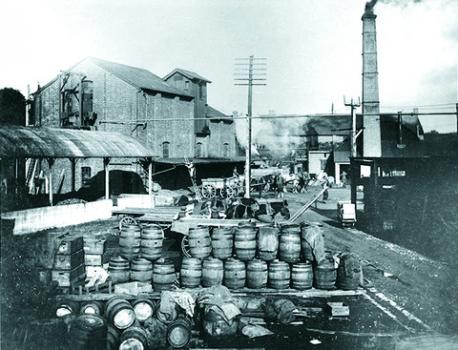 Between April and October every year the Cider Museum, Hereford opens to tell the story of cider-making  in Hereford with a fantastic collection of cider mills and presses, old photographs and films etc and has a programme of events
throughout the summer. Return to the Big Apple event at Harvesttime on 12/13th October 2013  to see the fruits being milled and juice extracted using working models of traditional cider presses.
Local Cider Makers we've sampled:
Greggs Pit
Once Upon a Tree (winners of BBC Food & Farming Awards 2012 'Best Drinks Producer')
Olivers
Lyne Down Cider & Perry
Westons
For an extensive list of all Cider & perry makers in Herefordshire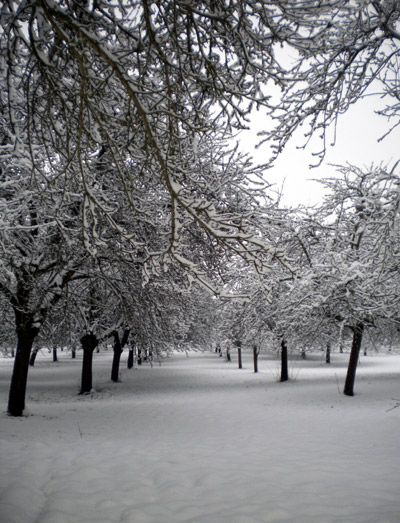 Herefordshire Orchards have a charm – even when they are resting. My local walk through orchards this winter showed just how long fallen apples can be viable as a source of food for  small birds. I did wonder whether they might feel a little tipsy on the diet…….