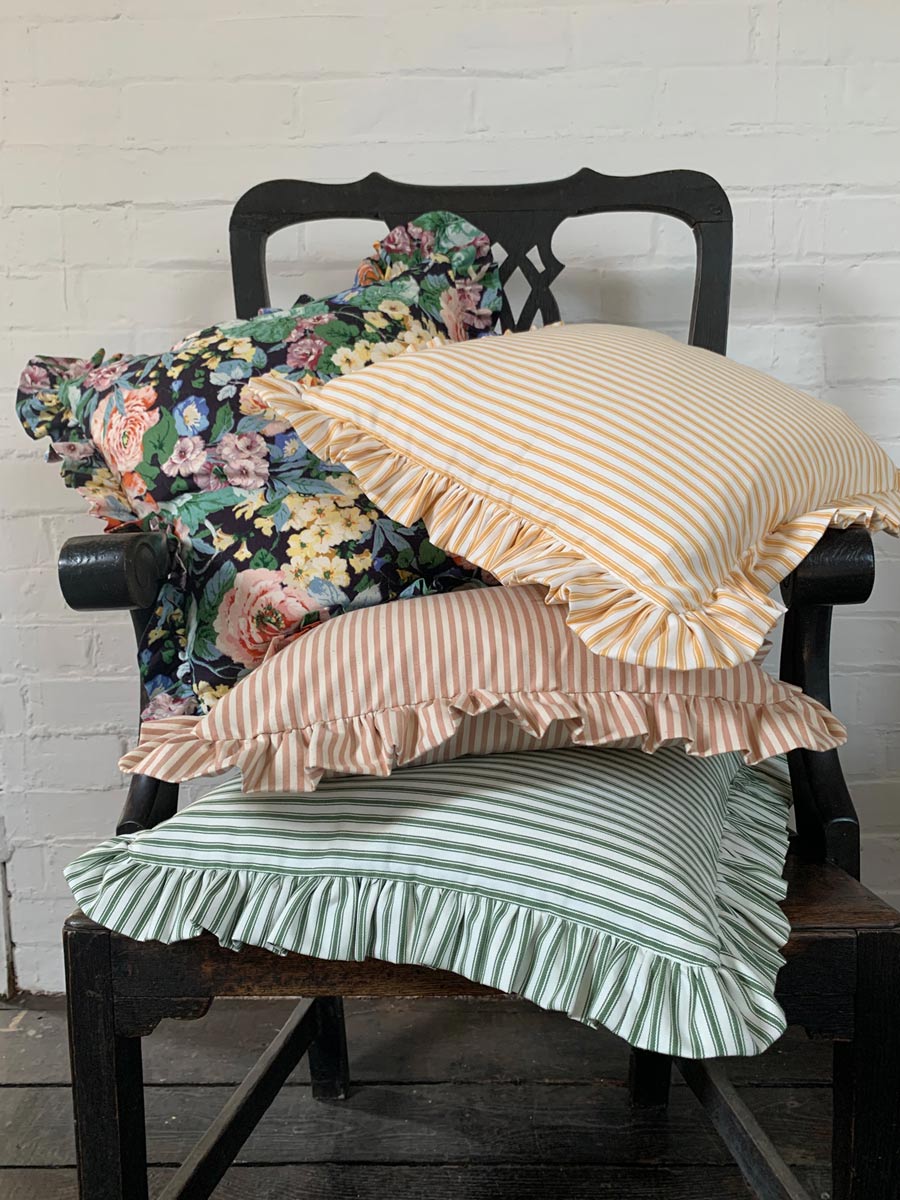 Acquiring its' name from the Greek theka and Latin tica both meaning covering, ticking fabric is a tightly woven simple stripe. Traditionally a dense herringbone or twill weave, used through previous centuries to cover mattresses and pillows to prevent the straw or feather filling poking through. Ticking fabric has earned its place as a strong staple in the textile world; primarily utilitarian, its' most common use was the encasing of mattresses but the sturdy cloth became more widely used as sacks and bags, butchers' aprons and even army tents. However, it began to gain merit for its' simplicity and durability in the design world and in the 1940's and was made chic by American interiors genius Sister Parish who used ticking for curtains and upholstery in her own home.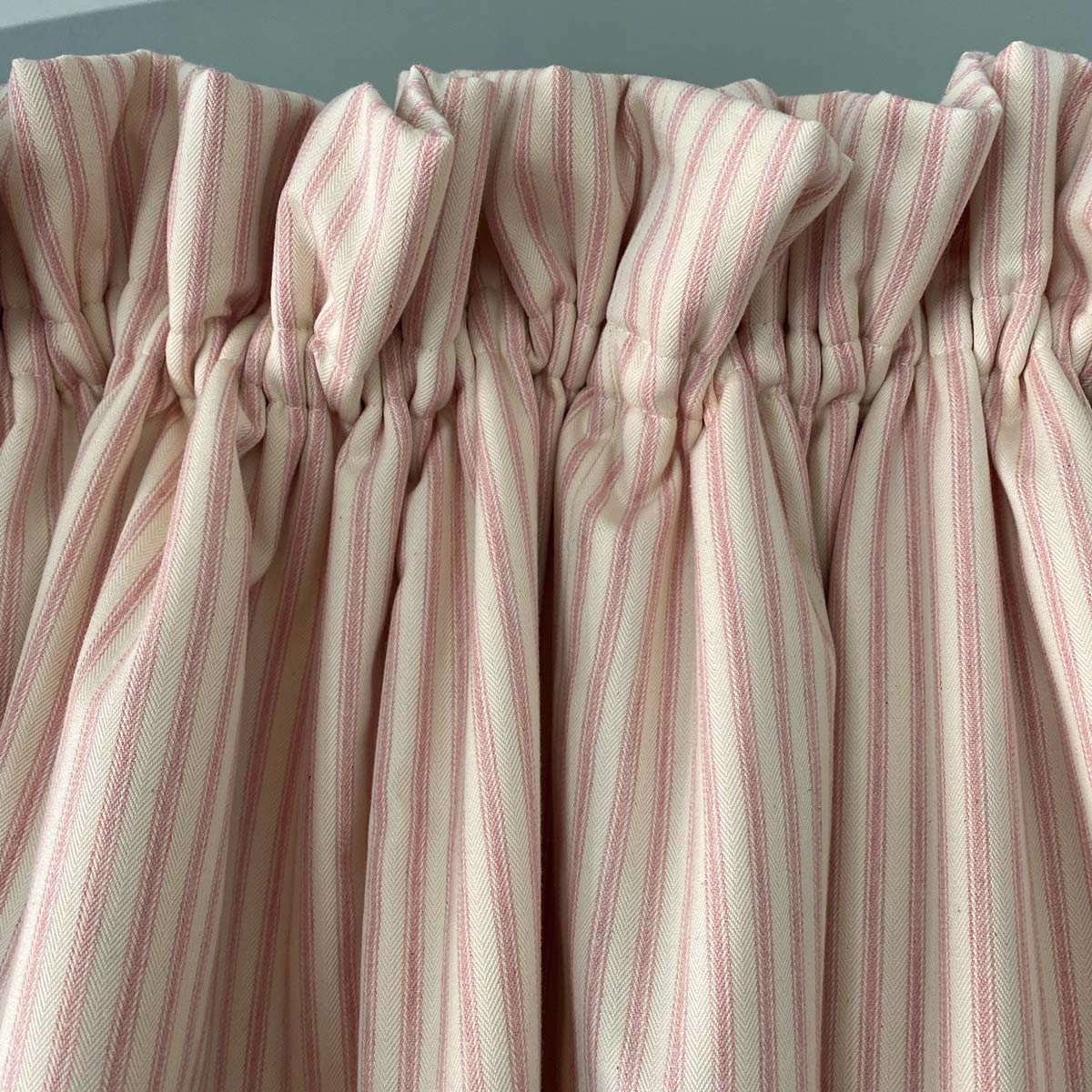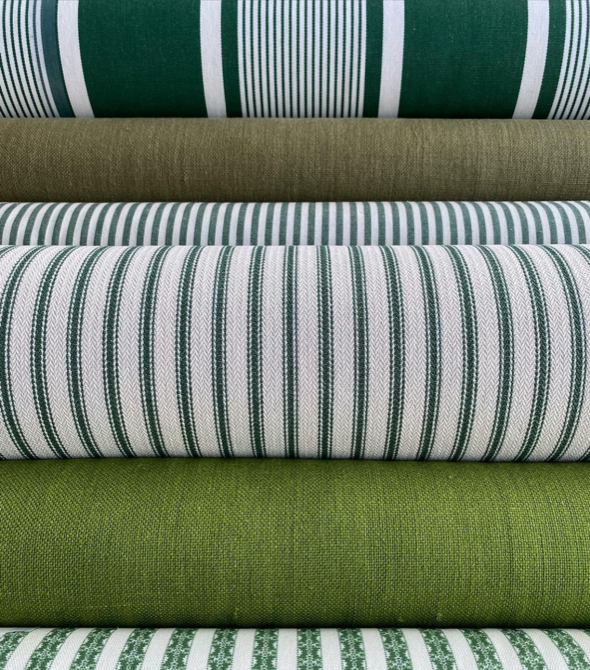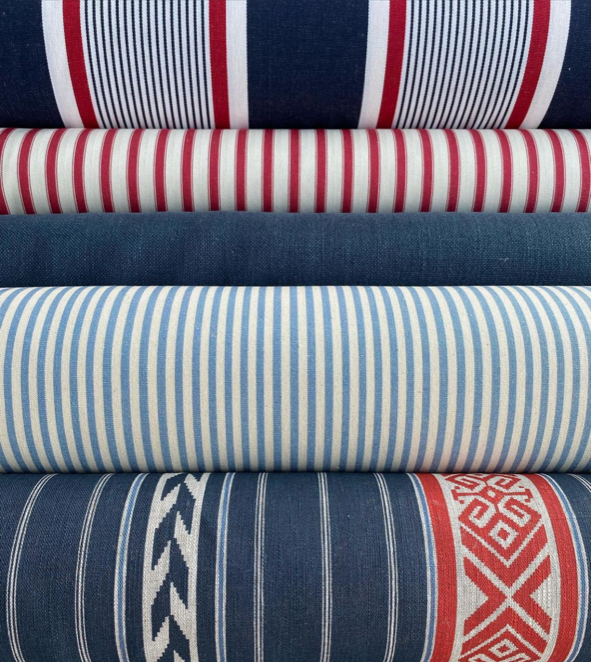 The versatile stripe was an affordable way of creating a great look in most settings. It is not rare to find ticking fabric used in one way or another in most interiors, looking wonderfully at ease in classic townhouses, quaint cottages, farmhouses and industrial renovations.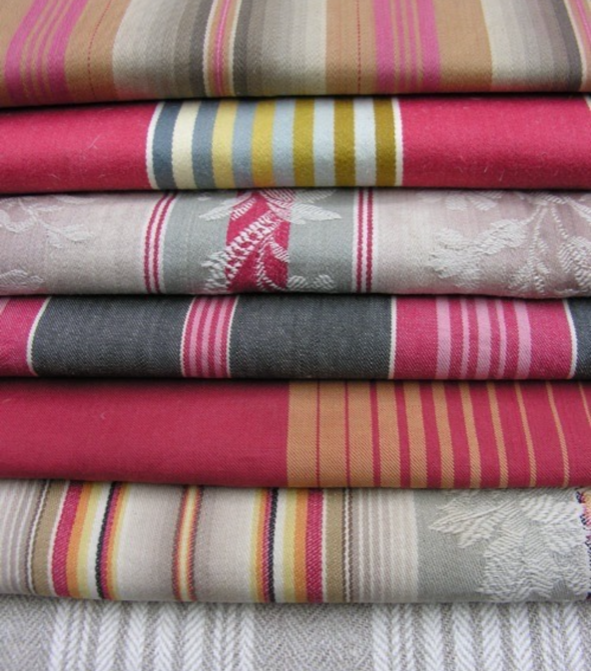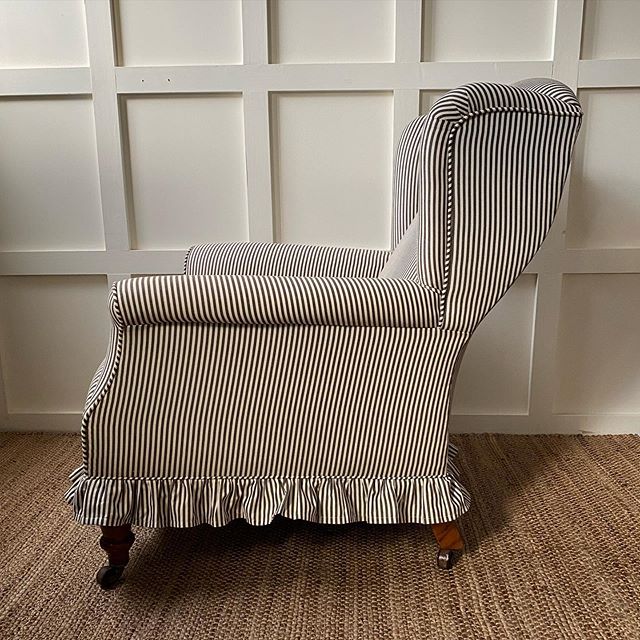 Ticking was a key part of the first fabric collection held at Tinsmiths when we opened in 2004 and we have since built up an extensive range of ticking stripe designs. Loved by us for their ability to look great in most schemes, as they are not too loud and allow other designs to come forward, but also for their longevity. It is unusual to find a design that is so timeless and does not age as soon as the next trend comes along. A core belief at Tinsmiths is that you can buy well and so only have to buy once. Investing in good quality fabrics and well-made soft furnishings in colours and designs that one really loves is something that we believe in so as not to have to do up the house every other year!
Most of our Ticking Fabrics have been finished to have a softer drape for curtains and blinds as well as a high Martindale Rub Test, making them a great choice for upholstery. Our current range consists of traditional Ticking Fabric available in two scales, heavy duty Hampton Ticking, a French style Vintage Ticking Stripe woven in punchy colourways and a strictly-speaking-not-ticking Alpha Stripe with a 20,000 Rub Test and wonderful range of colours.